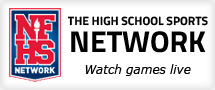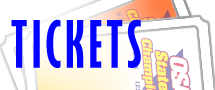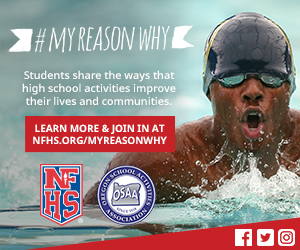 Football AD and Coach Information

AD/Coach Information
» 6A | 5A, 4A, 3A, 2A, 1A
Includes information regarding tickets, lodging, videotaping, officials, awards, souvenirs
Event Management Information (EMI)
» 6A EMI | 5A, 4A, 3A, 2A, 1A EMI
Information for schools hosting playoff contests
Football Plan Book
(Updated 8/16/2016)
» Football Plan Book
Contains the season dates, NFHS rule changes, OSAA football rules and policies, state championship information and qualifications, OSAA general policies

Reminders / Memos
» 2016 Fall Reminders
Contains reminders regarding participation limitations, football related OSAA policy, rule changes,reminders, and POE's for the 2016 season
» 2016 Summer and Fall Practice Policy Reminders
Contains reminders regarding OSAA Summer Football policy and Fall Practice Model revisions
Unnecessary and Excessive Contact
»
Watch Video
All coaches, players, and parents are encourage to watch the following video that illustrates examples of unnecessary and excessive contact.
2016 Blindside Block Experiment
» Experiment General Information
File includes background and philosophy, definitions, and case plays related to the experiment
» Experiment Video
Video includes examples of legal and illegal blocks under the experiment rule
SRI Bulletins
Rule clarifications and reminders from Football State Rule Interpreter Clark Sanders
»
Week 3 Bulletin
»
Week 2 Bulletin
»
Week 1 Bulletin
Championship Spectator Info
» 6A - Providence Park
Includes information regarding tickets, parking, seating, spectator conduct, videotaping, awards, souvenirs
USA Football - Heads Up Certification Information
»
Heads Up Football-Player Safety Coach Roster
Full roster of cerftified Player Safety Coaches at OSAA member schools

» Player Safety Coach Clinic Schedule
Complete webpage dedicated to all aspects of Heads Up Football program, including a link to register for a Player Safety Coach Clinic
USA Football - Practice Planner
»
Not a member of USA Football yet? Register for Free
Instructions to create a High School Coach membership at USA Football - Required to access the Practice Planner
» Already a member of USA Football? Select icon below to access the Practice Planner - login required.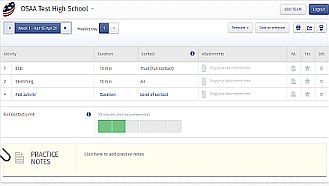 Quarter Calculator