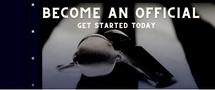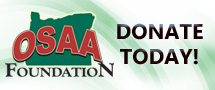 Boys Golf AD and Coach Information

Golf Plan Book
(Updated 3/13/2023)
»
Golf Plan Book
Contains the season dates, OSAA golf rules and policies, state championship information and qualifications, OSAA general policies
Reminders / Memos
» Purposeful Planning for Playoffs Memo
Contains OSAA information as schools prepare for league/state playoffs, it is important that host schools remember that there should be intentional efforts made to communicate with visiting schools in advance of a contest in order to provide a welcoming environment for visiting participants and spectators.

» OSAA Practice Model
Including Q&A's

» OSAA Hard Card
Overarching rules of OSAA golf events.

» Preseason Memo
Reminders and tools as we start the season.


Preview Tournaments
Tee Time Starts (approx.)
»Trysting Tree Golf Club (Corvallis)
4A Boys (7:30am), 4A/3A/2A/1A Girls (12:30pm)

»Quail Valley Golf Course (Banks)
6A Girls (7:30am), 5A Girls (12:30pm)

»Emerald Valley Golf & Resort (Creswell)
6A Boys (7:30am), 5A Boys (12:30pm)

»Tokatee Golf Club (McKenzie)
3A/2A/1A Boys (10am)