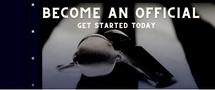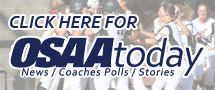 OSAA Committees
District Committees
2021-22 Roster of DC Members by League (Updated 10/20/2021)
Video Tutorial
District and Special District Committees (Revised Fall 2002)
A. The Executive Board has established District and Special District Committees to assist in the management of the programs and activities of the Association.
B. Each athletic district or special district is represented by a committee of three school representatives appointed annually by the Executive Board. Representation for each athletic district in each classification is listed by school rather than by name of individual serving on each District or Special District Committee. The representative of the first school listed shall serve as chair.
C. Complete plans for each selection of athletic district representatives for state competition in each sport shall be determined by the District or Special District Committee. These plans should include peculiarities of each district not specifically covered by the athletic plan as published by the OSAA.
D. If for some reason the district plan has not covered a particular situation that occurs in determining the district representative to the OSAA State Championships, the District or Special District Committee shall determine the representative (teams or individuals).
E. If the school represented by a member of the District or Special District Committee may be affected by the decision of the Committee, the committee member representing the potentially affected school shall be temporarily replaced. A representative of the next school in alphabetical succession to serve on the Committee shall fill the vacated position until the committee reaches a decision.
F. A District or Special District Committee, in making its determination:
1) May consult all other schools in that athletic district or special athletic district;
2) May not change the final decision or outcome of a particular contest;
3) May not permit extra games or contests after the official published cutoff date for any sport unless an emergency exists and permission has been received from the Executive Board.
G. All ties for qualifying positions shall be settled at the district level. It is suggested that the method for settlement of ties be predetermined and published prior to each district meet for each sport.
H. No athletic district may change its representative(s) in the state championships after the official cutoff date or the official close of entries should a problem exist that precludes a school or an individual from being a district representative to a state championship. For team entries only, any change made following the official cutoff date shall be the decision of the Executive Board.
Eligibility Appeals Board
Meeting
Wednesday, August 25, 2021
OSAA Office, Wilsonville
Wednesday, September 15, 2021
OSAA Office, Wilsonville
Wednesday, October 13, 2021
OSAA Office, Wilsonville
Wednesday, November 17, 2021
OSAA Office, Wilsonville
Wednesday, December 15, 2021
OSAA Office, Wilsonville
Wednesday, January 12, 2022
OSAA Office, Wilsonville
Wednesday, February 23, 2022
OSAA Office, Wilsonville
Wednesday, March 16, 2022
OSAA Office, Wilsonville
Wednesday, April 13, 2022
OSAA Office, Wilsonville
Wednesday, May 11, 2022
OSAA Office, Wilsonville
Classification and Districting Committee
Roster | Charge to the Committee | Initial Memo | 2018-21 Computation of ADM (Excel) (PDF)

(NOTE: All Classification and Districting correspondence sent to
bradg@osaa.org
will be forwarded to the entire committee.)
Meeting
Agenda
Update
Live Steam
Monday, August 9, 2021
9am, Zoom Meeting (Initial Introductory Meeting)
Agenda
Monday, August 23, 2021
9am, Holiday Inn Express, Wilsonville
To request to testify via Zoom e-mail bradg@osaa.org
Agenda
Update
YouTube
Monday, September 13, 2021
1pm, Holiday Inn Express, Wilsonville (Following Executive Board Meeting)
To request to testify via Zoom e-mail bradg@osaa.org
Agenda
Update
YouTube
Monday, October 11, 2021
1pm, Holiday Inn Express, Wilsonville (Following Delegate Assembly Meeting)
To request to testify via Zoom e-mail bradg@osaa.org
Agenda
Update
YouTube
Monday, November 1, 2021
9am, Holiday Inn Express, Wilsonville
To request to testify via Zoom e-mail bradg@osaa.org
Agenda
Update
YouTube
Monday, November 22, 2021
9am, Holiday Inn Express, Wilsonville
Agenda
Update
Football Ad Hoc Committee
Roster | Charge to the Committee

Meeting
Agenda
Update
Sunday, October 22, 2017
6pm - (Organizational meeting via web conference)
Agenda
Update
Sunday, November 5, 2017
1pm - OSAA Office (Work Session)
Agenda
Update
Monday, November 27, 2017
9am - OSAA Office
Agenda
Update
Monday, December 18, 2017
9am - OSAA Office
Agenda
Update
Tuesday, January 9, 2018
9am - OSAA Office
Agenda
Update
Wednesday, Janauary 31, 2018
9am - OSAA Office
Agenda
Update Executive Board Adoption (Feb. 12)
Monday, April 30, 2018
9am - OSAA Office
Agenda
Update
Monday, December 17, 2018
9am - OSAA Office
Agenda
Update
Monday, January 28, 2019
9am - OSAA Office
Agenda
Update
Monday, March 18, 2019
9am - OSAA Office
Agenda
Update
Monday, June 3, 2019
9am - OSAA Office
Agenda
Update
Monday, November 18, 2019
9am - OSAA Office
Agenda


Update
2-year Win % - All Schools
4-year Win % - All Schools
Monday, December 16, 2019
9am - OSAA Office
Agenda

Update

Wednesday, January 22, 2020
9am - OSAA Office
Agenda

Update

Thursday, April 30, 2020
6pm - Zoom Meeting
Agenda

Update

Monday, December 21, 2020
5pm - Zoom Meeting
Agenda

Update

Sunday, April 25, 2021
7pm - Zoom Meeting
Agenda

Update

Monday, May 10, 2021
7pm - Zoom Meeting
Agenda

Update
Executive Board Adoption (May 19)
Rankings Committee
(NOTE: All Ranking Committee correspondence sent to
krisw@osaa.org
will be forwarded to the entire committee.)
Meeting
Agenda
Update
June 15, 2020
9:00am, Zoom Meeting
Agenda
Update
January 14, 2021
9am, OSAA Office, Wilsonville (Webinar)
Agenda
Update
April 1, 2021
9am, OSAA Office, Wilsonville (Webinar)
Agenda
Update
June 14, 2021
9:00am, OSAA Office, Wilsonville
Agenda
Update
Student Activities Advisory Committee
Roster | Charge to the Committee
Meeting
Agenda
Minutes
Tuesday, May 25, 2021
3pm, OSAA Office
Agenda
Minutes
Thursday, September 30, 2021
3:30pm, Zoom Meeting
Agenda
Minutes
Tuesday, May 24, 2022
3:30pm, Zoom Meeting
Agenda
Minutes
Inclusion Committee
| Meeting | Agenda | Update |
| --- | --- | --- |
| May 30, 2019 9am, OSAA Office | Agenda | Update |
| January 23, 2020 Noon, Work Session | Agenda | Update |
| November 10, 2020 Noon, Work Session (Zoom Meeting) | Agenda | Update |
Sportsmanship Committee
Roster | Charge to the Committee
Meeting
Agenda
Update
Tuesday, May 9, 2017
10am, OSAA Office, Wilsonville
Agenda
Update
Tuesday, August 15, 2017
10am, OSAA Office, Wilsonville
Agenda
Update
Tuesday, November 28, 2017
10am, OSAA Office, Wilsonville
Agenda
Update
Tuesday, March 20, 2018
10am, OSAA Office, Wilsonville
Agenda
Update
Monday, June 4, 2018
10am, OSAA Office, Wilsonville
Agenda
Update
Tuesday, November 27, 2018
10am, OSAA Office, Wilsonville
Agenda
Update
Tuesday, March 19, 2019
10am, OSAA Office, Wilsonville
Agenda
Update
Tuesday, May 28, 2019
10am, OSAA Office, Wilsonville
Agenda
Update
Thursday, November 21, 2019
10am, OSAA Office, Wilsonville
Agenda
Update
Thursday, March 19, 2020
10am, OSAA Office, Wilsonville
Agenda
Update
Thursday, May 28, 2020
10am, OSAA Office, Wilsonville
Agenda
Update
Equity & Diversity Advisory Committee
Roster | Charge to the Committee
Meeting
Agenda
Update
Monday, September 30, 2019
9:00am, OSAA Office, Wilsonville
Agenda
Update
Monday, December 2, 2019
9:00am, OSAA Office, Wilsonville
Agenda
Update
Monday, April 13, 2020
9:00am, Anymeeting (online webinar)
Agenda
Update
Thursday, July 16, 2020
9:00am, ZOOM Meeting
Agenda
Update
Thursday, September 24, 2020
1:00pm, ZOOM Meeting
Agenda
Update
Thursday, December 10, 2020
1:00pm, ZOOM Meeting
Agenda
Update
Thursday, March 18, 2021
1:00pm,
Agenda
Update
Thursday, May 27, 2021
1:00pm, Zoom Meeting
Agenda
Update
Monday, September 27, 2021
1:00pm, Zoom Meeting
Agenda
Update
Officials Recruitment and Retention Committee
Roster | Charge to the Committee
Meeting
Agenda
Update
Monday, June 5, 2017
8am, OSAA Office, Wilsonville
Agenda
Update
Wednesday, January 24, 2018
9am, OSAA Office, Wilsonville
Agenda
Update
Monday, April 2, 2018
9am, OSAA Office, Wilsonville
Agenda
Update
Monday, May 21, 2018
9am, OSAA Office, Wilsonville
Agenda
Update
Officials Fee Review Committee
Roster | Charge to the Committee

Meeting
Agenda
Update
April 23, 2018
6pm, (Organizational meeting via web conference)
Agenda
Update
Thurs, May 10, 2018
9am, OSAA Office, Wilsonville
Agenda
Update
Mon, June 4, 2018
9am, OSAA Office, Wilsonville
Agenda
Update
Mon, September 17, 2018
9am, OSAA Office, Wilsonville
Agenda
Final Recommendation