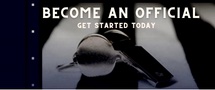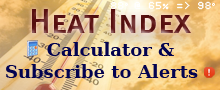 OSAA Media
OSAA State Championships Broadcast Schedule powered by Pacific Office Automation
| | | | | |
| --- | --- | --- | --- | --- |
| Activity | Date | Time | Event | Broadcasters |
Media Forms & Links
»
Broadcast Request Form
»
Affidavit of Performance
Spots for Download
Adjacency Spots
OSAA Open Adjacency

OSAA Close Adjacency

U.S. Bank Spots
U.S. Bank Spring #1

U.S. Bank Spring #2

Les Schwab Spots
Les Schwab Spring #1

Les Schwab Spring #2

OSAA Radio Network
Break Formats
»
Football
»
Basketball
»
Baseball/Softball
Broadcasting Events
STAFF CONTACT: Steve Walker, Sports Information Director, 503.682.6722 x232,
stevew@osaa.org
Registration
Radio and television stations, cable companies and websites broadcasting games in any round of the OSAA playoffs must complete the Broadcast Request Form form.
PLEASE NOTE:
This form DOES NOT pertain to play-in games and league playoffs.
DO NOT complete additional forms for subsequent broadcasts.
For your next broadcasts, e-mail stevew@osaa.org confirming game, call letters/website and frequency/channel/URL.
Spots and Drop-Ins
Audio file downloads for spots and adjacencies are available for download to the right. Seasonal drop-ins are available in the PDF files below.
» LIVE Drop-Ins
OSAA Radio Network sponsored by Pacific Office Automation
The OSAA Radio Network streams broadcasts of football semifinals and finals, basketball quarterfinals through finals, softball finals, and baseball finals.
Break formats are available for download on the right and will be used by the OSAA Radio Network and any stations taking ORN feeds.
NFHS High School Activities Promotional AUDIO PSA's
OSAA / OSAA Foundation VIDEO PSA's
NFHS VIDEO PSA
»
:30 NFHS Lifelong Lessons (.wmv)
OSAA Logos
Media outlets are encouraged to download OSAA logos for use in their coverage. Request activity specific championship logos by contacting Kyle Stanfield, 503.682.6722 x239 /
kyles@osaa.org
.

» School Logos (change name of school in URL to access other schools)
» OSAA Circle Color Logo »EPS | » TIF | » JPG
» OSAA Circle B&W Logo »EPS | » TIF | » JPG
» OSAA State Championship Color Logo »EPS | » TIF | » JPG
» OSAA State Championship B&W Logo »EPS | » TIF | » JPG

Photo Guidelines
FLASH PHOTOGRAPHY
Flash photography, including on-and-off camera flash / strobe units, is permitted at all OSAA events. Remote flash / strobe units should be used wherever possible. Please avoid shooting directly into participants' eyes with flash-mounted units. If the OSAA representative on site views a flash as a safety issue due to the layout of a particular venue, the photographer may be asked to disable the flash.
DESIGNATED PHOTOGRAPHY LOCATIONS
Note: The OSAA or game officials may alter the following photography locations due to safety or to accommodate a specific facility.
BASEBALL / SOFTBALL
Designated areas along the first and third baselines (must be designated dead ball areas).

BASKETBALL
Each end of the court. Set up at least 10 feet behind the end line.

CHEERLEADING
At least 10 feet off the competition mat and out of the direct line of the judges.

CROSS COUNTRY
When shooting the start, photographers must give the field a minimum of 50 yards to allow for time to shoot and move off the course. Photographers may shoot from either side at the finish line in designated areas, but are not allowed in the race path.

FOOTBALL
Sidelines except within the team boxes. Set up at least five yards behind the sideline.

GOLF
Observe golf etiquette. Be aware of camera noise; shoot only after the ball is struck. Remain off greens and tee boxes.

SOCCER
Sidelines except within the team boxes and endlines between the 18-yard box and the corners of the field. Set up at least five yards behind the sideline or endline.

SWIMMING
Corners of the bulkhead. Allow space for officials to walk both sides of the pool. Due to use of sound and flash starting systems, avoid flash photography during the start of a race.

TENNIS
Either side of the net and the corners of the court. Do not change positions until the players have switched sides.

TRACK & FIELD
In all events, consider the safety of yourself and the participants and provide a reasonable cushion. Provide a 40-meter cushion when shooting sprints and hurdles head on. Remain off the shot put, discus and javelin fields.

VOLLEYBALL
Set up to shoot at least 10 feet off the court. If shooting at the net, remain behind the officials and do not set up between adjacent courts.

WRESTLING
At least four feet off the mat. Shooting from the team corners and interfering with sight lines are prohibited.