The OSAA office is currently closed.
An electrical fire on 4/23 caused significant damage to the OSAA office; thankfully there were no injuries. Staff are working remotely,
and the best way to
reach staff is via email
. We anticipate delays on orders through the OSAA Corner Store (rules books, BIA supplies) and officials packets will also be delayed.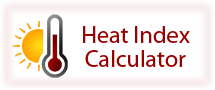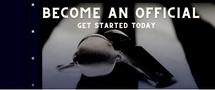 Girls Basketball AD and Coach Information

Broadcast Schedule

Maps/Directions
6A @ University of Portland
5A @ Oregon State University | Parking Map
4A @ Forest Grove HS
3A @ Marshfield HS (Coos Bay) | North Bend HS
2A @ Pendleton Convention Center
1A @ Baker HS

Lodging/Visitor Information
6A Headquarter Hotel
Radisson Red Portland
1455 SW Broadway, Portland, OR 97201
Group Code: MARBXB
Reservations Phone Number: (800) 967-9033
»
Travel Portland
6A Headquarter Hotel
DoubleTree Portland-Lloyd Center
» Groups Call: Nicole Balmforth
» Phone: 503.331.4935
»
Travel Portland
5A Headquarter Hotel
Comfort Suites of Corvallis
» Groups Call: Christina Rosales
» Phone: 541.753.4320 Ext. 710
»
Corvallis Tourism
4A Headquarter Hotel
Courtyard by Marriott - Hillsboro
» Groups Call: Paige Carlson
» Phone: 971.297.0656
»
Washington County Visitors Association
3A Headquarter Hotel
Red Lion - Coos Bay
» Groups Call:
» Phone: 541.267.4141
»
Coos Bay-North Bend Visitor & Convention Bureau Team Lodging
»
Oregon's Adventure Coast - Coos Bay/North Bend
2A Headquarter Hotel
Holiday Inn Express Pendleton
» Phone: 800.547.8911
»
Pendleton Chamber of Commerce
1A Visitor Information
» Baker County Chamber of Commerce
Reservations accepted on Sunday, March 1, 2020
Questions - Call Sunridge at 541.523.6444 to arrange for lodging, team blocks(coaches and players).
Reservations will be at the Sunridge and Super 8, teams requesting to stay somewhere else can make those accommodations on their own.
NO TEAM HOUSING ARRANGEMENTS FOR RESERVED ROOMS WILL BE MADE BEFORE SUNDAY, MARCH 1 AT 9am.

2021-22 State Rules Interpreter Bulletins
Updates/reminders for coaches and officials sent throughout the season