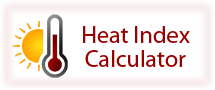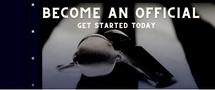 OSAA Awards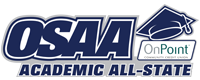 OnPoint Community Credit Union
Academic All-State
About This Award
The OnPoint Community Credit Union Academic All-State Program recognizes outstanding achievement in the classroom. The boys and girls team in each OSAA-sanctioned activity with the highest team grade point average (G.P.A.) earns the Academic All-State Award. Each member of a winning team receives a commemorative decal and a certificate. The school receives a plaque in honor of its team. Members of top ten schools in each activity at each classification are also recognized.
All teams that earn a 3.0 GPA or higher will receive 25 points for their school in The OSAA Cup standings. Teams in the Top 10 in an activity receive additional points, according to the scoring system outlined
here
. A list of all teams with a 3.0 GPA or higher will also be posted to the OSAA website.
Previous Winners
Overall Winners by Activity for 1997-2007 (PDF)
Select a school year from the drop-down list above to view a past year's Academic All-State results.
Submitting Nominations
Every season, each full member school has the option to submit a OnPoint Community Credit Union Academic All-State Nomination Form for each hosted activity.

School administrators can access these forms from the "My Account" page under the "Academic All-State" sub-tab.

On these forms, you will list the entire varsity team only. You do not include sub-varsity participants. Do not combine boys and girl teams, each activity has a separate form.

Use the most recent, unweighted, transcripted grades included on each student's transcript. Do not use cumulative GPA. Be sure to include all co-op students and their GPA from his/her cooperating school.

If a student's grades were not earned at your high school or cooperating high school during the previous transcripted grading period, please list his/her name and leave the GPA field blank. (For example: first term freshman, home school students, new exchange students, new transfer students.)

There must be a minimum of 5 students with a GPA entry in order to submit a nomination form.


Les Schwab Tires Team of the Month
About This Award
Each month throughout the school year (September through May) Les Schwab Tires and the OSAA will recognize a varsity team of the month for each of the six classifications. Each winning team will be chosen based on performance, dedication in the classroom, and service to the community.
The Les Schwab Tires Team of the Month will be selected from nominations. To nominate a team for consideration, please fill out the form below. The deadline is the 25th of each month (i.e. September deadline is September 25).
Each winner of the Les Schwab Tires Team of the Month award will receive a commemorative trophy and $100 will be donated to the team's program, courtesy of Les Schwab Tires. The winning teams will also be celebrated by the their local Les Schwab Tires store. Winners will be announced on the OSAA website and across OSAA social media platforms.
2018-2019 Team of the Month Winners
2019-2020 Team of the Month Winners
2020-2021 Team of the Month Winners
Month
Classification
School
Activity
Performance Details
October 2020
6A
Bend
Softball
The Lava Bear softball team has been active since day one of the pandemic shutdown in March. To stay connected, we have held team zoom calls, done softball testing, wrote a book, held a snowman contest, held a 15-second squat contest, did a Lava Bear Family Run Walk. During summer, the Lava Bears hosted four youth softball clinics for the Bend Parks & Rec Department following strict Covid protocols. Most recently, the team produced a community service announcement entitled We're doing our part...How about you?
5A
Pendleton
Cheerleading
The Pendleton cheer team is involved in a wide variety of extracurricular activities. Students have participated in FFA, Speech and Debate, National Honor Society, Choir and Jazz Band. They have volunteered and performed at retirement facilities, volunteered time at our local animal shelter and thrift store, the Children's Rodeo, and worked several years with Pendleton Round Up and Happy Canyon. They host a kids camp each year for the kids in our community to introduce them to Cheer. They have worked with families in our community with clean up during recent flooding this Spring as well as individuals volunteering time with the local Farmer's Market.
4A
Woodburn
Girls Soccer
The 2019 Woodburn Girls Soccer State Champions have been ready to fight for a consecutive state title since the day after they won in 2019. They have been working out together 2-3 times a week over Zoom for 28 consecutive weeks. Players and head coach, Andrea Whiteman have decided to focus during these sessions on mental health, how to be a good teammate, good grades, nutrition, and getting physically fit together during this pandemic so that when regulations lift, they are ready to compete. In the classroom, the team has a 3.57 cumulative GPA with ten girls taking AP or IB classes. In the community, each team member volunteers with youth programs and have supported the Project Unify program at the high school, working with athletes with special needs.
3A
Cascade Christian
Boys Soccer
Acting quickly during the Almeda fire, players from the Challengers boys soccer program spent several mornings and afternoons helping displaced families who lost their homes to the inferno that blazed through Southern Oregon in September. The displaced families were moved to temporary housing that needed extensive help to become habitable. Players hauled furniture, cleaned up unit spaces, dumped trash, cleared yard debris, and did anything else needed to make the new place as "homey" as possible. The Cascade Christian Boys Soccer team has had many worthy workouts this fall season, and they have taken shape in many forms because of Covid.
2A
Santiam
Wolverines
Drawing students from Mill City, Gates, Detroit, Idanha and surrounding areas, the Santiam High School community has undoubtedly endured an extremely challenging time after the Beachie Creek Fire. After learning of their recognition, AD Clint Forste wrote: "This is another great example of the generosity we have been so blessed to receive up here in the Canyon following the wildfire. Words cannot express our gratitude for the support and love shown to our students and families during these tragic and chaotic times."
1A
Powder Valley
Volleyball
Powder Valley was the first team to host a volleyball game in the entire state at any level, ultimately finishing Season 1 with a 12-1 record. The girls knew that restrictions would include wearing masks at all times, limited to no spectators allowed and other variations, but they never faltered and followed the rules as they were set forth. During the first quarter of 2020, 10 out of 12 girls on the team found themselves on the honor roll with a 3.5 GPA or higher. Many of the girls on the team are engaged in a variety of activities, such as FFA, National Honor Society, and Band.
November 2020
6A
Canby
Girls Swimming
Canby High school girls swim have been working hard ever since COVID hit. When pools opened, the girls were at the pool everyday working hard and trying to get better and ready for when season comes.
5A
Willamette
Boys Track & Field
The Willamette Boys Track & Field team has been meeting twice a week to get workouts in. Athletes have been diligent about following health guidelines and have enjoyed being outside getting exercise.
4A
Phoenix
Boys Soccer
The Pirate boys' soccer team has been committed to success on and off the field. The team trained regularly throughout the summer months and continued that diligence so far during the school year. They've been able to play several "friendlies" with nearby schools. Even more impressive is the commitment to academics. Pirate coaches have been supervising a weekly study hall at the school with impressive results as 95% of student-athletes in the program met academic expectations for the first quarter of the school year. Older players are serving as mentors for younger players, helping them learn the Pirate Path to Success at PHS!
3A
Pleasant Hill
Boys Basketball
The Billies has not let COVID-19 slow them down. Ten players participated in the 10,000 Shot Club Challenge, and three varsity players have completed the challenge, with several more in the thousands. November's theme for the team was about "gratitude & giving back." The team selected the local Dairy Queen for their community service giving back campaign. The team spent hours picking up garbage on the premises and adjacent large parking lot/field, washed all the exterior windows, pressure washed the drive-thru, patio, sidewalk, the building and storefront saving hundreds of dollars for the business and beautifying the business. Students have been working hard in the classroom, as well. Many players have maintained excellent grades, with five having a GPA of 4.0 and several 3.25 and above.
2A
Salem Academy
Choir
The Salem Academy Choir has been actively striving for excellence throughout Comprehensive Distance Learning through dedicated Limited In-Person Instruction where small groups of students gather to put into practice skills and technique learned via Google Meets. They have demonstrated tremendous perseverance and dedication piecing together a virtual performance of the national anthem for our Veteran's Day video acknowledgement as well as preparing for our virtual Christmas program. They have become the symbol of "the show must go on" and represented Salem Academy with the utmost honor.
1A
McKenzie
Eagles
Like two other Oregon schools, the McKenzie community endured and overcame the challenge of forest fire. They are recognized for their perseverance.
December 2020
6A
McNary
Softball
The Celtics softball is dedicated to serving their community. The team decided to help out during the holiday season by creating a GoFundMe, raising $300 for children in an orphanage in Afghanistan. The team holds yearly clinics in order to help the younger girls hone their skills and hopefully gain a love for the game. The girls have also helped with planting trees at Keizer Rapids Park, as well as with community clean up days in Keizer. They also have a number of girls who have assisted with putting together and delivering food baskets over the holidays and delivering meals to families or others who need them. At the end of the 1st quarter of the 2020-2021 school year, the softball team had a GPA of 3.63. Many players are involved in school leadership and AP classes.
5A
Milwaukie
Football
The Mustangs have been getting together virtually three times a week and doing a intense full body workout. They have showed up for each other and have been mentoring the new student athletes on the team.
4A
Hidden Valley
Boys Soccer
The Mustangs boys soccer team has been working hard since summer with training and conditioning. Their hard work and team building activities have been a wild success, as they play unselfishly and with purpose in every touch. They have embraced their young newcomers and learned that the we is greater than the me and it shows on and off the field. Despite wearing masks and limited crowds, the team has posted a 7-0 record with 33 goals for compared to 1 against. They have beat some solid teams during this run, including a 6A school who annually plays deep into the post season. This has been a great relief from all things pandemic for the boys and their families. They are excelling in the classroom, as well, with eleven players with a GPA over 3.5. Ten boys are multi-sport athletes and five are involved in 4H. Many are also actively involved in community service projects through their church or other entities.
3A
Blanchet Catholic
Girls Soccer
The Cavaliers played two games during season 1, winning both with clean sheets. Blanchet Catholic developed a four week workout session for all seasons starting with Spring, Fall, Winter. During this time athletes participated four days a week playing the sport they know and love while practicing COVID protocol: wearing masks during workouts and games, sanitizing hands, and taking temperature daily. While participating in sports continue to maintain an average 3.5 GPA or higher along with engaging in other extracurricular activities including drama, choir, band, clubs, spirituality, blood drives, speech and debate and DECA.
2A
Bonanza
Volleyball
The team GPA is 3.2 and a majority of these students are involved in multiple extracurricular activities, including FFA and Bonanza Student Government.
1A
Riddle
Volleyball
The Riddle High School Volleyball Program banded together throughout the pandemic to support the youth of their community. They have been holding local volleyball camps since August. The program supported up to 35 student-athletes ranging from 4th grade to Seniors. When it became evident that they would be able to compete, both their Junior High and High School teams spent a week competing against another local school district. The entire program has shown exemplary spirit during COVID.
January 2021
6A
North Medford
Boys Basketball
The Black Tornado have hit the books hard, while remaining active in their community. They have a team GPA of 3.4 and four athletes serving in Student Goverment and Leadership. All of the team members participated in a canned food drive for all area elementary schools. They also help organize donated items at the Almeda Fire Distribution site based at NMHS.
5A
Dallas
Volleyball
The Dragons volleyball program is so much more than a team of players. The athletes are taught teamwork, resilience, the importance of hard work and caring for one another. At the same time, they also learn lifelong skills such as service to the community and the importance of giving back. The coaching staff encourages a balance between academics, athletics, family, friends and self. Team members are involved in leadership, National Honor Society, FFA, and several of them are enrolled in Advanced and AP classes. Earlier in the school year, the team collected cans and bottles to raise $2,500 for Christmas Cheer, which is a local program that provides food and gifts to local families in need.
4A
Marist Catholic
Football
The Spartans are led by a group of 13 seniors that have played together since first grade. When they are not playing football, you'll find the Marist Catholic football team out serving their community. As a team, they have contributed 2,645 hours of service to the Eugene/Springfield area during the past two years. You'll find them volunteering at senior living facilities, reading to younger kids, Red Cross, Food for Lane County, Relief Nursery, St. Vincent de Paul, Lane County Search and Rescue, Toys for Tots, animal shelters, homeless shelters, community blood drives and serving their local churches.
3A
Horizon Christian (Tualatin)
Girls Track & Field
The Hawks maintained a cumulative GPA of 3.83. They have been involved in collecting socks for the homeless communities in Portland, helped lead the school Operation Christmas Child program in November, and are serve in student government, National Honor Society, and a literary magazine.
2A
Monroe
Girls Basketball
The Dragons have enjoyed a lot of success over the past few seasons, including a 2nd place finish at the 2020 State Championship.
1A
Perrydale
Volleyball
While the Pirates program has had a good amount of success on the court over the past few years, they have been instrumental parts of the school's ASB, FFA, choir, and Food For All program. The Food For All program annually collects and distributes approximately 300,000 pounds of food throughout the state. In addition to their contribution to the local community, they have also excelled in the classroom. These great ladies are often the highest achievers in the classroom as well, consistently earning spots on Perrydale's honor roll.
February 2021
6A
Mountainside
Dance/Drill
5A
Hood River Valley
Boys Basketball
4A
Sisters
Boys Cross Country
3A
Creswell
Volleyball
2A
Lost River
Softball
1A
Central Christian
Boys Soccer
March 2021
6A
Sandy
Speech
5A
Crater
Cheerleading
4A
Mazama
Football
3A
Yamhill-Carlton
Football
2A
Colton
Volleyball
1A
Mohawk
Football
April 2021
6A
Cleveland
Volleyball
5A
North Bend
Volleyball
4A
North Marion
Girls Soccer
3A
Burns
Volleyball
2A
Weston-McEwen
Football
1A
Waldport
Football
May 2021
6A
Grant
Baseball
5A
Parkrose
Dance/Drill
4A
Henley
Softball
3A
Nyssa
Tennis
2A
Columbia Christian
Boys Track & Field
1A
Condon
Boys Tennis
June 2021
6A
Gresham
Wrestling
5A
St. Helens
Band
4A
Tillamook
Softball
3A
Willamina
Girls Basketball
2A
Regis
Girls Basketball
1A
Mohawk
Girls Basketball
The OSAA Cup
Presented by Pacific Office Automation
Updated 05/21/2020

Results for the 2019-20 OSAA Cup presented by Pacific Office Automation
6A

#
School
Pts
1
Jesuit
2597.75
2
West Linn
2082.35
3
Sherwood
1977.5
4
Grant
1859.5
5
Cleveland
1807.5
6
Summit
1725
7
Central Catholic
1724
8
Lincoln
1632.1
9
Wilson
1524.6
10
Bend
1502.5
11
Tualatin
1467.5
12
Tigard
1441.25
13
Clackamas
1440.25
14
Newberg
1415
15
Lakeridge
1396.25
16
Sunset
1356.25
17
S. Eugene
1332.95
18
St Mary's Acad.
1326.25
19
Canby
1291.25
20
Mountain View
1283.75
21
McMinnville
1232.5
22
Mountainside
1225
23
Franklin
1143.75
24
Sheldon
1068.75
25
Oregon City
1061.25
26
Roseburg
1035
27
Westview
1017.5
28
Forest Grove
1017
30
Barlow
984
29
Glencoe
970
31
McNary
962.5
32
West Salem
956.25
33
Grants Pass
949.6
34
Century
932.5
35
Lake Oswego
869
36
Beaverton
867.5
37
Centennial
862.5
38
S. Salem
817.75
39
N. Medford
812.5
40
Sandy
744.75
41
Aloha
742.5
42
Liberty
736.25
43
Reynolds
680
44
Jefferson (PDX)
649
45
Madison
612.5
47
S. Medford
575
46
McKay
572.5
48
Benson
497.5
49
S.ridge
452.5
50
Roosevelt
443
51
David Douglas
395
52
Sprague
385
53
Gresham
352.5

6A
5A

#
School
Pts
1
Wilsonville
2968.75
2
Crescent Valley
2550
3
Hood River Valley
1972.5
4
Silverton
1958.75
5
La Salle Prep
1890
6
N. Bend
1867.5
7
Ashland
1811.25
8
Corvallis
1811.25
9
Pendleton
1790
10
Crater
1708.75
11
Thurston
1591.25
12
Churchill
1525
13
Ridgeview
1486.25
14
West Albany
1483
15
Redmond
1428
16
Hillsboro
1257.5
17
Crook County
1151.75
18
The Dalles
1075
19
Parkrose
1062.5
20
Scappoose
1038.75
21
S. Albany
1025.5
22
Lebanon
947.5
23
Dallas
860
24
N. Eugene
805
25
Willamette
785.5
26
Putnam
712.5
27
Springfield
705
28
Eagle Point
630
29
Central
572.5
30
Milwaukie
570
31
N. Salem
447.5
32
St Helens
385

5A
4A

#
School
Pts
1
La Grande
2385.75
2
Valley Catholic
2200.75
3
Philomath
2153.5
4
Baker
1855.25
5
Sweet Home
1830
6
Marist Catholic
1814
7
Hidden Valley
1672.75
8
Newport
1607.5
9
N. Marion
1434.25
10
Molalla
1414.25
11
Tillamook
1315
12
Stayton
1281.5
13
Marshfield
1267.25
14
Sisters
1249.5
15
Gladstone
1227.75
16
Klamath Union
1214
17
Cottage Grove
1204
18
Banks
1153.75
19
N. Valley
972.75
20
Cascade
955
21
Woodburn
924
22
Astoria
917.75
23
Phoenix
909.5
24
Seaside
885
25
Henley
854.5
26
Siuslaw
795
27
Ontario
784.5
28
Estacada
630
29
Junction City
625
30
Madras
600
31
Elmira
565
32
Corbett
557.5
33
McLoughlin
500
34
Mazama
340

4A
3A

#
School
Pts
1
Santiam Chr.
2050
2
Burns
1932.5
3
Cascade Chr.
1866.25
4
St Mary's Sch.
1842.5
5
Oregon Episcopal Sch.
1425
6
Catlin Gabel
1395
7
Salem Acad.
1310
8
Yamhill-Carlton
1255
9
Warrenton
1205
10
Sutherlin
1187.5
11
Harrisburg
1137.5
12
S. Umpqua
985
13
Blanchet Catholic
966.25
14
Vale
935
15
Westside Chr.
932.5
16
Riverdale
892.5
17
Scio
875
18
Horizon Chr. (Tual)
836.25
19
Creswell
835
20
Amity
812.5
21
Portland Adv. Acad.
807.5
22
Rainier
800
23
Riverside
792.5
24
Brookings - Harbor
775
25
Umatilla
752.5
26
Clatskanie
725
27
Dayton
712.5
28
Willamina
697.5
29
Taft
622.5
30
Nyssa
617.5
31
Pleasant Hill
597.5
32
La Pine
546
33
Colton
535
34
De La Salle N. Catholic
510
35
Irrigon
425
36
Douglas
405

3A
2A

#
School
Pts
1
Kennedy
1607.5
2
Enterprise
1105.5
3
Oakland
1040
4
Culver
1002.5
5
Central Linn
987.5
7
Union
955
9
Coquille
888.75
8
Lost River
875
10
Grant Union
860
11
Jefferson
855
12
Western Chr.
846.25
13
Monroe
837.5
14
Knappa
820
15
Heppner
810
16
East Linn Chr. Acad.
783.75
17
Portland Chr.
767.5
18
Bandon
755
19
Toledo
742.5
20
Delphian
660
21
Glide
655
22
Lowell
655
23
Santiam
645
24
Pilot Rock
622.5
25
Weston-McEwen
620
26
Bonanza
575
27
Neah-Kah-Nie
575
28
Columbia Chr.
540
29
Nestucca
537.5
6
Vernonia
525
31
Stanfield
512.5
32
Chemawa
470
33
Lakeview
467.5
34
Faith Bible
455
35
Gaston
455
36
Myrtle Point
450
37
Reedsport
437.5
38
Gervais
432.5
39
Regis
425
40
Oakridge
420
41
Waldport
412.5
42
Canyonville Chr. Acad.
400
43
Milo Adv. Acad.
400
44
Illinois Valley
330
45
Gold Beach
325
46
Sheridan
300
47
Mannahouse Chr. Acad.
267.5
48
Butte Falls
-352.5
49
Crater Lake Char. Acad.
-500
50
Rogue River
-690

2A
1A

#
School
Pts
1
St Paul
1313
2
Triad
1130
3
Powder Valley
1072.5
4
Crosshill Chr.
1047
5
Perrydale
1040
6
St Stephens Acad.
947.5
7
Crane
906.25
8
Hosanna Chr.
892.5
9
Joseph
873.75
10
Adrian
855
11
N. Clackamas Chr.
820
12
Trinity Lutheran
806.5
13
Damascus Chr.
790
14
Days Creek
745
15
Veritas
740
16
Ione
675
17
Country Chr.
642.5
18
Dufur
630
19
N. Douglas
630
20
Pine Eagle
620
21
S.west Chr.
602.5
22
Elkton
595
23
Rogue Valley Adv.
595
24
N. Lake
581.25
25
Prairie City
580
26
Trinity Acad.
577.5
27
Horizon Chr. (HR)
550
28
Umpqua Valley Chr.
545
29
Camas Valley
542.5
30
Elgin
542.5
31
Jordan Valley
542.5
32
Mapleton
542.5
33
C.S. Lewis Acad.
540
34
Alsea
537.5
35
Open Door Chr. Acad.
535
36
Siletz Valley
535
37
Willamette Valley Chr.
532.5
38
Imbler
525
39
Echo
522.5
40
McKenzie
480
41
Cove
460
43
Central Chr.
455
44
Livingstone Adv. Acad.
455
45
Paisley
450
30
Falls City
437.5
47
Life Chr.
437.5
48
Riddle
425
49
Triangle Lake
425
50
Gilchrist
412.5
51
Sherman
412.5
52
Mohawk
410
53
S. Wasco County
405
54
Arlington
400
55
Burnt River
400
56
Cascades Acad.
400
57
Crow
400
58
Dayville
400
59
Grand View Chr. Acad.
400
60
Huntington
400
61
Jewell
400
62
Kings Valley Char.
400
63
Long Creek
400
64
Monument
400
65
New Hope Chr.
400
66
Oak Hill Sch.
400
67
Pacific
400
68
Portland Waldorf
400
69
Powers
400
70
Prospect
400
71
Ukiah
400
72
Valor Chr.
400
73
Condon
362.5
74
Wallowa
355
75
Nixyaawii
340
76
Chiloquin
325
77
Eddyville Char.
325
78
Glendale
325
79
Harper
300
80
Mitchell
300
81
Oregon Sch. F/T Deaf
300
82
Spray
300
83
Yoncalla
300
84
Griswold
237.5
85
Wheeler
200
86
Four Rivers
100

1A
About This Award
The OSAA Cup began in 1999 as a way to recognize overall excellence by schools in academics, activities and athletics. The award honors a school's students, teachers, coaches and the entire school community. The Oregonian sponsored the cup from 2002-2017. The cup is currently sponsored by Pacific Office Automation as part of their increased focus on supporting Oregon's high school community.
Schools earn points based on their participation and finish in OSAA State Championships and for Top 10 finishes in the OnPoint Community Credit Union Academic All-State Program. A sportsmanship component, whereby schools are awarded points each season for having no ejections, is included as well. The points are updated and released at the end of Fall and Winter seasons and totaled at the end of the year. The school earning the highest points in each classification receives a commemorative trophy from Pacific Office Automation and the OSAA.
OSAA Cup Point System
The OSAA Cup recognizes overall school excellence in academics, activities, athletics and sportsmanship. The guiding force behind these point breakdowns is that every school that has a team or individual qualify for our state championships deserves point recognition. The amount of points is meant to be equitable across all activities with differences based on the number of teams and/or individuals participating. Teams that win a state championship will earn the same points regardless of the activity.
Academics
Schools receive points for having teams participate in the OnPoint Community Credit Union Academic All-State program. Schools receive 25 points for a team with a 3.0+ average but not in the Top 10. Schools with teams in the Top 10 in an activity receive points using the scoring breakdown listed above. The overall winner in an activity receives 200 points. Schools with teams that finish atop a classification but not overall receive 175 points. Ties for the overall winner or first place in a classification are awarded the same points. All other ties are split between the places. 50% of all academic points earned will be counted toward the final OSAA Cup standings.
Sportsmanship
A sportsmanship component was added to the calculations in 2001-2002. Schools receive 200 points per season (Fall, Winter, Spring) for having no ejections. 100 points is subtracted from a school's total for each varsity ejection of a player or coach.
Scoring for Team Sports, Individual Sports, and Activities with Team Standings
Single Placings
| | |
| --- | --- |
| 1st Place | 200 Points |
| 2nd Place | 150 Points |
| 3rd Place | 140 Points |
| 4th Place | 120 Points |
| 5th Place | 110 Points |
| 6th Place | 100 Points |
| 7th Place | 90 Points |
| 8th Place | 80 Points |
| 9th Place | 75 Points |
| 10th Place | 70 Points |
| 11th Place | 65 Points |
| 12th Place | 60 Points |
| | |
| --- | --- |
| 13th Place | 50 Points |
| 14th Place | 45 Points |
| 15th Place | 40 Points |
| 16th Place | 35 Points |
| 17th+ Place | 25 Points |
Grouped Placings
| | |
| --- | --- |
| 3rd-4th Places | 130 Points |
| 5th-8th Places | 95 Points |
| 7th-8th Places | 85 Points |
| 9th-16th Places | 55 Points |
Individuals in Individual Activities
Each individual who qualifies for the state championships in Cross Country, Swimming, Wrestling, Speech, Solo Music, Golf, Tennis, and Track & Field receives an automatic 10 points for his/her school, up to a maximum of 25 points for a school in an activity. Relay teams in Swimming and Track & Field get 10 points total, not 10 per relay member. Individual participants in Golf and Cross Country can earn additional points for a high finish, (30% of what a team would earn for that place in that event.) For example, an individual placing first in a golf championship receives 60 points for his/her school (60 points is 30% of 200 points.)
Leveling the Playing Field
| | | | |
| --- | --- | --- | --- |
| | Fall | Winter | Spring |
| 6A | 10 | 24 | 42 |
| 5A | 10 | 24 | 40 |
| 4A | 9 | 21 | 36 |
| 3A | 7 | 15 | 24 |
| 2A | 6 | 12 | 21 |
| 1A | 4 | 10 | 12 |
Similar to scoring systems in other states, we don't want the winning school to just be the school that offers the most activities. For this reason we limit the number of events for which a school can earn points each season (Fall, Winter, and Spring). Once a school has reached the maximum number of events in a particular season, we delete the events in which they scored the least amount of points to reach the maximum number. Limits vary by classification as many schools in lower classifications don't offer every activity. For example a 5A school earning points in 12 different activities in the Fall will have its two lowest point totals dropped for that season. Dropped points from one season can be applied to another season up to the maximum number of activities.
Past Cup Winners
2018-19 - Jesuit, Wilsonville, Valley Catholic, Oregon Episcopal School, Kennedy, St. Paul
2017-18 - Jesuit, Summit, Valley Catholic, Cascade Christian, Kennedy, Joseph
2016-17 - Jesuit, Summit, North Bend, St. Mary's School, Kennedy, Crosshill Christian
2015-16 - Jesuit, Summit, Scappoose, St. Mary's School, Kennedy, Hosanna Christian
2014-15 - Jesuit, Summit, Valley Catholic, Blanchet Catholic, Burns, Adrian
2013-14 - South Salem, Summit, North Bend, Valley Catholic, Portland Christian, Triad School
2012-13 - Jesuit, West Albany, La Salle Prep, Valley Catholic, Portland Christian, Triad School
2011-12 - Jesuit, Summit, Sisters, Valley Catholic, East Linn Christian, Triad School
2010-11 - Jesuit, Marist, Philomath, St. Mary's, Riverdale, The Triad School
2009-10 - Jesuit, West Albany, Marist, Santiam Christian, St. Mary's, The Triad School
2008-09 - Jesuit, Summit, Marist, Santiam Christian, St. Mary's, The Triad School
2007-08 - Jesuit, Crescent Valley, Marist, Santiam Christian, St. Mary's, The Triad School
2006-07 - Jesuit, Crescent Valley, Marist, Burns, St. Mary's, The Triad School
2005-06 - Jesuit, Marist, Santiam Christian, The Triad School
2004-05 - Jesuit, Marist, Santiam Christian, Damascus Christian
2003-04 - North Medford, Marist, Santiam Christian, Wallowa
2002-03 - (tie) Grant/Sheldon, La Grande, Santiam Christian, Damascus Christian
2001-02 - Sheldon, Wilsonville, Santiam Christian, Ione
2000-01 - (tie) Crescent Valley/Klamath Union, La Grande, Santiam Christian, Ione
1999-00 - Jesuit, Marist, Santiam Christian, Ione
Previous Results
Select a school year from the drop-down list above to view a past year's results.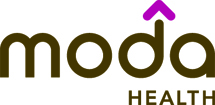 Moda Health Player of the Game /
Athlete of the Meet
2020-2021 Moda Heath Scholarship Recipients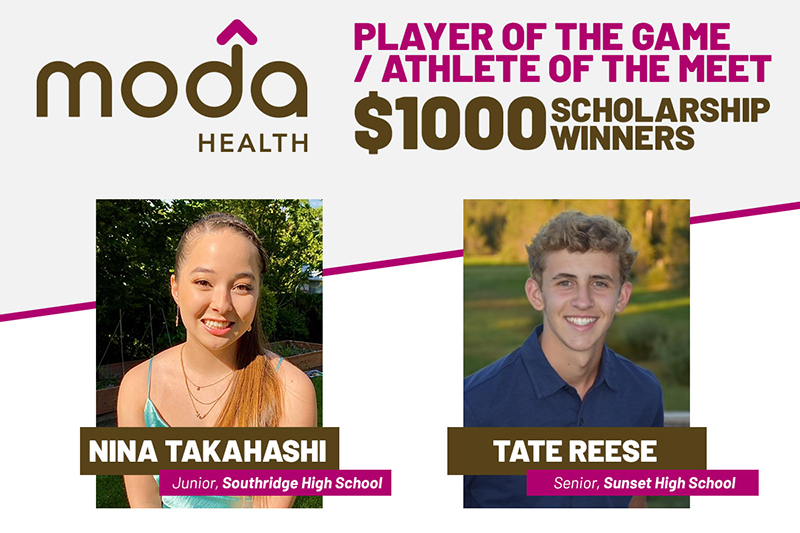 Nina Takahashi - Southridge High School
Nina Takahashi participates in Dance/Drill as a member of the Southridge Hawkettes. As a three-year varsity member of the team, Nina has emerged as a leader on her team and in the larger school community. She was instrumental in the re-founding of the Asian & Pacific Islander Student Union (APISU) at Southridge, serving as President. The APISU has provided an outlet for Asian-American students, which has proven especially important after the rise of anti-Asian violence that coincided with Covid-19. She also served as a panel presenter this year at the Community-Wide Conversations Around Race that her school hosts annually. Nina participates in Student Government, as well. One school administrator describes Nina as "a team player, hard worker, and an individual that has a great understanding of the true values that lead to success while knowing the benefits from being engaged in her community."
Tate Reese - Sunset High School
Tate Reese is a multi-sport athlete at Sunset, earning two varsity letters in Basketball and three in Tennis. He was voted in by his basketball teammates as captain for the 2021 season. Tate is also a member of the National Honor Society. His greatest impact, however, is felt as a peer buddy for students with developmental disabilities, which he began doing in middle school and continued through his senior year. He was able to combine his desire to help others and passion for basketball by volunteering for the Beaverton Hoop Stars. As many as 40 kids participate in a practice, all of whom have their own specific challenges and skill levels. Tate designed drills and activities that everyone could do, teaching how to dribble, pass, and shoot. Along the way, his goal was to demonstrate what it means to be a good sport and good teammate. Tate will attend Santa Clara University.
2018-2019 Moda Heath Scholarship Recipients
2019-2020 Moda Heath Scholarship Recipients
OnPoint Community Credit Union Scholar Program

About This Award
OnPoint Community Credit Union sponsors the Scholar Program, recognizing Scholar Athletes and Activity Scholars who are graduating seniors at OSAA member schools.
The Scholar Program recognizes graduating seniors who have achieved a 3.50 or higher unweighted cumulative GPA and earned a varsity letter in an OSAA-sanctioned sport or competed in an OSAA-sanctioned activity. Each qualifying, graduating senior receives a certificate of achievement from the OSAA and OnPoint Community Credit Union.
A student must meet all of the respective qualifications to receive a certificate for Scholar Athlete or Activity Scholar. Graduating seniors who earned varsity letters or competed in activities during freshman, sophomore, or junior years, but not during senior year are still eligible for the Scholar Program and can receive a certificate.
All graduating seniors in the Scholar Program are eligible to apply for one of six college scholarships - two winners will receive a $5,000 scholarship and four winners will each receive a $1,000 scholarship. Winners will be selected based on success in the classroom, leadership in the community, how participating in OSAA activities has either taught them a lesson or helped them achieve their goals and two letters of recommendation.
The 2022 Scholar Program scholarship application period will open on April 1. If you have questions, please contact [email protected].
Scholar Program Qualifications, Students Must:
Scholar Athletes
Be a graduating senior
Have a cumulative GPA of at least 3.50
Have represented an OSAA full member school in at least one of the following OSAA sanctioned sports:

Football
Volleyball
Soccer
Cross Country
Basketball
Swimming
Wrestling
Baseball
Softball
Track & Field
Tennis
Golf

Have received a varsity letter in at least one of the sports listed above at any point during his/her high school career
Activity Scholars
Be a graduating senior
Have a cumulative GPA of at least 3.50
Have represented an OSAA full member school in at least one of the following OSAA sanctioned activities:

Dance/Drill
Cheerleading
Band
Orchestra
Choir
Solo Music
Speech

Have competed at either a state qualifying event or in the OSAA State Championships in at least one of the activities listed above at any point during his/her high school career
2021 Scholarship Winners
Read more about the scholarship winners
here
.
$5,000 Scholarships: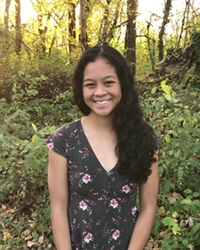 Emilie Chau - South Salem High School
Emilie is an International Baccalaureate (IB) Diploma candidate and ranks first out of 425 students in her class with a cumulative 4.0 GPA. She ran on the varsity cross country and track and field teams for the last four years and served as captain her senior year. Chau holds leadership positions across various student groups, including second violin chair for South Salem's Orchestra and President of the Speech and Debate Club. She has supported the community through her roles as Vice President and Editor of the student-led Key Club and as a member of the National Honor Society. Chau also volunteers at Salem Hospital, Salem Police Department and PDX Concierge, helping deliver groceries to immunocompromised residents during COVID-19. She will attend Princeton University.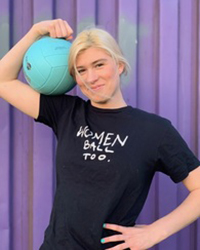 Julia Scher - South Eugene High School
Julia graduates as a French immersion student in the IB Diploma Program with a cumulative 4.0 GPA, taking many Advanced Placement (AP) courses. She is a youth community representative for Ophelia's Place Board of Directors, a local organization working to create an empowering environment for girls. Scher is also a part of the Women's Advisory Council for Youth (WACY) at Ophelia's Place and created inspiring women-focused events to give young girls opportunities to learn from women in the community about their careers. She affected real change at her school, organizing a student-led movement to successfully change the school mascot from the "Axemen" to the "Axe". The change prompted a Title IX investigation that resulted in women's locker room upgrades and evaluations for gender inequities across the school. Scher ran track and field and played varsity volleyball for South Eugene High School. She will attend Yale University.
$1,000 Scholarships: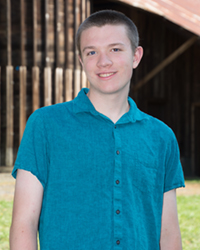 Seth Handman - Creswell High School
Seth is involved with Unified Basketball, a basketball league giving students with and without disabilities the chance to play basketball together and have opportunities they may not usually have to play sports. Despite the challenges he's faced having a learning disability, Handman achieved academic success and developed his own learning methods to stay on track. He joined the varsity cross country team, which helped him learn the importance of persistence, perseverance and hard work. Handman was recognized with the OnPoint Community Credit Union Academic All-State award for varsity boys' cross country, placing in the top ten of the state's highest cumulative team GPA. In the future, he wants to work with people with disabilities.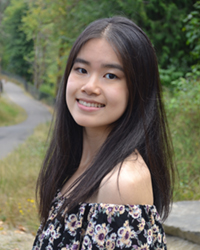 Sabrina Li - Clackamas High School
Sabrina created the National Tech Honor Society (NTHS), a club for socioeconomically disadvantaged Clackamas High School students that provides scholarships, internships, college guidance and events to help students navigate their futures. She's coordinated events and opportunities for 150 club members, including a guest lecture series to learn about potential career fields and internships across Reed College with faculty. Li challenges herself academically, taking AP science and history courses and math, as well as public speaking courses at Clackamas Community College. She will attend Emory University.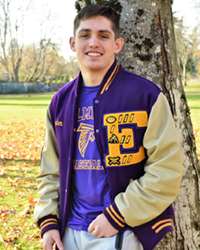 Ayden Wolgamott - Elmira High School
Ayden serves as a teen counselor for the Eugene Police Department's Safety Town program to teach kindergarten students the importance of safety as they begin their first day of school. He maintained a cumulative 4.1 GPA throughout high school and received various academic awards in music, math and weightlifting. Wolgamott is a three-sport athlete, holding captain positions on the Elmira High School wrestling, football and basketball teams. He will attend Southern Oregon University in the fall.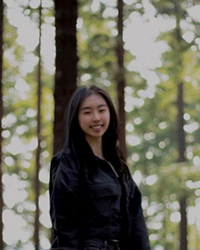 Cecilia Wu - Franklin High School
Cecilia is a first-generation college student and immigrated to the United States with her family when she was two years old. Since kindergarten, she pursued opportunities in and outside of school to teach herself English and improve her writing, speaking and reading skills, culminating in her enrollment in AP English and Literature classes during her last two years of high school. Wu discovered her passion for social entrepreneurship last spring when she founded Genoploy, a team of bilingual peers who assist people with language barriers apply for benefits like unemployment. At Stanford University, she plans to study business and its cross-cultural impact.
2020 Scholarship Winners
Read more about the scholarship winners
here
.
$5,000 Scholarships:
Hailey Lewetag, North Salem High School
Rachel Maness, Barlow High School
$1,000 Scholarships:
Kaitlyn Auth, Jesuit High School
Devyn Baer, St. Mary's Academy
Luke Haslam, Philomath High School
Masaki Lew, Clackamas High School
James Moore, Blanchet Catholic School
2019 Scholarship Winners
Read more about the scholarship winners
here
.
$2,500 Scholarship:
Maren Gingerich, Canby High School
$1,000 Scholarships:
Ben Ineson, Liberty High School
Annika Marshall, Clackamas High School
Angelique Perrone, Elkton High School
Marley Salveter, Sandy High School
Henry Samuelson, Astoria High School
Frequently Asked Questions
Are letterwinners for Spring 2020 activities eligible to receive recognition as a Scholar Athlete or an Activity Scholar?
Yes, students are eligible despite the cancellation of Spring 2020 activities.

Can a student earn both a Scholar Athlete and an Activity Scholar certificate?
Yes, students are eligible to receive both certificates if he/she meets the respective criteria.

Does a student receive multiple Scholar Athlete or Activity Scholar certificates if he/she participated in multiple OSAA sanctioned sports or activities?
No, students can receive up to one (1) Scholar Athlete and/or one (1) Activity Scholar certificate.

Does a student have to participate in an OSAA sanctioned sport or activity in his/her senior year?
No, graduating seniors who earned varsity letters or competed in activities during freshman, sophomore or junior years, but not during his/her senior year, are still eligible and can receive a certificate.

Can we get certificates for students who have participated in water polo or lacrosse?
No, the Scholar Program only recognizes students who have participated in OSAA sanctioned sports or activities (see above for a listing).

What is the criteria to receive a varsity letter?
The OSAA does not determine the qualifications for students to earn letters, the determination of who letters or what constitutes a varsity letter is left up to the school.

How and when do I request certificates?
Certificates may be ordered in the spring through an online form. To request certificates, you must be logged into your OSAA website account with administrative privileges and use the order form on this page.
Certificate Order Form
School administrators can generate scholar program certificates on the
OSAA Certificates
page.

OSAA "We Are #1!" Student Section Video Contest
WHO HAS THE #1 STUDENT SECTION IN THE STATE?
Congratulations to
Grant High School
for winning the 2018-19 "We Are #1!" Student Section Video Contest.
Congratulations to
Grant High School
for winning the 2017-18 "We Are #1!" Student Section Video Contest.
Congratulations to
South Albany High School
for winning the 2016-17 "We Are #1!" Student Section Video Contest.
Congratulations to
Henley High School
for winning the winter 2016 "We Are #1!" Student Section Video Contest.
Congratulations to
Summit High School
for winning the fall 2015 "We Are #1!" Student Section Video Contest.
Congratulations to
Klamath Union High School
for winning the winter 2014-15 "We Are #1!" Student Section Video Contest.
Congratulations to
Hood River Valley High School
for winning the fall 2014 "We Are #1!" Student Section Video Contest.
See top videos on the
OSAA YouTube Channel
.
OSAA Sportsmanship Award

About This Award
Beginning in the spring of 2018, the OSAA Sportsmanship Committee, along with the OAOA, implemented a sportsmanship award aimed at improving the relationship between our schools and athletic officials.
One of the leading causes of the declining number of game officials is poor sportsmanship directed towards them at athletic contests. We know not all of their experiences are negative and this award gives them the opportunity to highlight those positive experiences. Officials have the opportunity to submit a form after every contest and select which team they would like to nominate.
At the end of each season, the committee chooses a winner for each sport. That program is given a banner to hang in the gym and earns 100 OSAA Cup points for their school!
Congratulations to 2019-20 Award Winners
Alsea High School - Boys Basketball
Estacada High School - Girls Basketball
Parkrose High School - Wrestling
Cleveland High School - Football
Milwaukie High School - Volleyball
Cottage Grove High School - Boys Soccer
Pleasant Hill High School - Girls Soccer

Congratulations to 2018-19 Award Winners
Wilsonville High School - Football
Oregon Episcopal School - Volleyball
St. Helens High School - Boys Soccer
Liberty High School - Girls Soccer
Triangle Lake High School - Boys Basketball
Mountain View High School - Girls Basketball
Siuslaw High School - Wrestling
North Douglas High School - Baseball
Gresham High School - Softball

OSAA Distinguished Service Award
About This Award
The OSAA Distinguished Service Award is presented to individuals and groups who, through their commitment and devotion to high school students, have made a tremendous impact on interscholastic activities. In grateful appreciation of their outstanding service and unselfish devotion to interscholastic activities, the OSAA has proudly recognized the following with its Distinguished Service Award.
| | | | |
| --- | --- | --- | --- |
| | | | |
| 2018-19 | | Clark Sanders | OAOA, Football State Rules Interpreter |
| | | | |
| 2017-18 | | Dave Sherden | OSAA Wrestling State Championship Athletic Trainer Coordinator |
| | | | |
| 2014-15 | | Eugene Mielke | OSAA Swimming State Championship Official |
| | | Stan Benson | OSAA Swimming State Championship Official |
| | | | |
| 2012-13 | | Jan Halverson | OSAA Cheerleading State Championships Director |
| | | | |
| 2011-12 | | Dave Becker | Band/Orchestra, Solo Music |
| | | Charles "Chuck" Bolton | Band/Orchestra Director |
| | | Hank Mako | Official |
| | | | |
| 2010-11 | | Clark Sanders | Football Official |
| | | Karen Meats | Volleyball Official / Commissioner |
| | | Mike Wallmark | OSAA Associate Executive Director |
| | | | |
| 2009-10 | | Marv Heater | Lifetime Achievement |
| | | | |
| 2007-08 | | Eagle Crest Resort | Golf State Championships |
| | | Dr. Thomas VanVeen | Medical Aspects of Sport Committee |
| | | | |
| 2006-07 | | Tualatin Hills Parks & Recreation District | Tennis |
| | | Osborn Aquatic Center | Swimming |
| | | | |
| | | | |
| | | | |
| 2004-05 | | Jane Berry-Eddings | Speech Championship Director |
| | | Dick Weisbrodt | Wrestling |
| | | | |
| | | | |
| 2003-04 | | Harland Yriarte | Lane Community College AD, Track Coach, Cross Country Coach |
| | | Corvallis High School | 3A Basketball Consolation Game Site, 1999-2003 |
| | | Pendleton High School | 2A Basketball Consolation Game Site, 1999-2003 |
| | | | |
| | | | |
| 2002-03 | | Howard Mayo | Commissioner, Official - Basketball |
| | | Dairy Farmers of Oregon | Academic All-State Program |
| | | | |
| | | | |
| 2001-02 | | John Hilsenteger | 26 years of service to OSAA |
| | | Delance Duncan | Wrestling |
| | | | |
| | | | |
| 2000-01 | | Gordon Tjernlund | State Choir Director |
| | | | |
| | | | |
| 1999-2000 | | Joan Arens | Volleyball Commissioner, Official |
| | | Dr. Thad Stanford | Sports Medicine |
| | | | |
| | | | |
| 1998-99 | | Virginia Yankoskie | Service to OSAA |
| | | | |
| | | | |
| 1997-98 | | David Fluaitt | Volunteer, Contributor |
| | | Wayne Gessford | Speech |
| | | Bob Burns | Contributions, State Department of Education |
| | | Ken Servas | Contributions |
| | | | |
| | | | |
| 1996-97 | | Pete Russo | 4A Wrestling |
| | | Marva Harris | Speech |
| | | Gordon McKinster | Basketball Statistician |
| | | Joe Hickey, George Walker & Staff | Glendoveer Golf Course |
| | | Bob Flood | Basketball Official, Football Commissioner |
| | | Sony Long | Tennis Contributor, 1970-96 |
| | | | |
| | | | |
| 1995-96 | | Rich Brown | 1980-1994 |
| | | Leonard Federico | 1980-1995 |
| | | George Milionis | 1980-1995 |
| | | Marv Hiebert | 1954-1996 |
| | | Coos Bay Lions Club | Boys Basketball-1955-70, Girls Basketball-1976-78, Wrestling-1990-96 |
| | | Baker City Visitors & Convention Bureau | 1974-96 |
| | | Pendleton Jaycees | 1975-96 |
| | | Salem Noon Optimists | 1979-96 |
| | | Eugene Active 20-30 | 1971-96 |
| | | | |
| | | | |
| 1994-95 | | Andi Miller | Contributor |
| | | Dr. Charles T. Weeks | 2A Basketball Tournament Director |
| | | Juanita Driskill | 1982-1995 |
| | | Jim Gibbons | 1984-1994 |
| | | Mary Richardson | Golf |
| | | | |
| | | | |
| 1993-94 | | Joan Duckering | Girls Tennis Tournament Director |
| | | Jim Flynn | Boys Tennis Tournament Director |
| | | Woody Parker | Service, 1978-1994 |
| | | Dan Duffy | Volunteer, Contributor |
| | | Boots Duffy | Softball Commissioner, Volunteer, Contributor |
| | | | |
| | | | |
| 1992-93 | | Steve Arena | KATU, Support of Athletics |
| | | Gary Hammond | Support of OSAA, Contributor |
| | | Jim Moriarty | Official, Commissioner, Football |
| | | Dr. Charles Dailey | Track Starter since 1948 |
| | | | |
| | | | |
| 1991-92 | | Bill Malflur | Support of Athletics/OSAA |
| | | Lloyd Drake | Outstanding Service and Contributions |
| | | Andy Clark | Official, Commissioner, Soccer |
| | | Leo Marty | Athletic Trainer, Suppport of Athletics/OSAA |
| | | | |
| | | | |
| | | | |
| 1990-91 | | Bill Cook | Support of Athletics, Contributor |
| | | Jerry Laurens | Official, Commissioner, Football |
| | | Don Swartz | 3A Basketball |
| | | Larry Gordon | KHPE Radio, 33 years |
| | | | |
| | | | |
| 1989-90 | | Springfield High School | Wrestling & Rally Host |
| | | Ron Pheister | PIL Athletics |
| | | Vern Mueller | Support of Athletics |
| | | Carl Cluff | Support of Athletics |
| | | | |
| | | | |
| 1988 | | Mike Popovich | Swim/Diving Championships |
| | | | |
| | | | |
| 1987 | | Sam Tosti | Official |
| | | Jim Hudson | Athletic Trainer - A Wrestling |
| | | | |
| | | | |
| 1986 | | Walter Roloff | Official, Commissioner |
| | | Chuck Hudson | A Wrestling |
| | | John Murtaugh | Basketball Brackets |
| | | | |
| | | | |
| 1985 | | John Root | AA-A Tennis Director |
| | | Gladstone High School | AA Volleyball |
| | | Bob Brett | Official, Commissioner |
| | | U.S. Bank | Sponsor |
| | | Nendels | Sponsor |
| | | Chef Francisco | Sponsor |
| | | | |
| | | | |
| 1984 | | Salem Active 20-30 Club | AAA Girls Basketball |
| | | The Dalles High School | A-B Volleyball |
| | | David Douglas High School | AAA Wrestling |
| | | | |
| | | | |
| 1983 | | Oregon City High School | AAA Volleyball |
| | | Evadne Woodside | Gymnastics |
| | | Jeff Wiens | AD, Reynolds Gymnastics |
| | | Jack Taylor | Columbia Gymnsastics |
NFHS Awards
NFHS Spirit of Sport Award
Do you have a coach, athletic administrator, administrator, contest official, trainer, student athlete, or anyone associated with interscholastic athletics who is deserving of the Spirit of Sport Award? A deserving nominee exemplifies the ideals of the positive spirit of sport that represents the core mission of education-based athletics.
NFHS Heart of the Arts Award
Nominees can be any student, adult, or group associated with a school's performing arts program that represent the core mission of education-based activities. This award may be given in a plethora of performing art disciplines including Music, Speech, Debate, Theatre, Visual Arts, Dance, Cheer and other performing arts activities.
NFHS Award of Excellence
Award recipients may be decided using a process and criteria prescribed by each individual school. Recipients may be students, teachers, coaches, administrators, support staff, officials, parents, etc. The idea is to use the certificates as a positive recognition tool for people involved with your program who have demonstrated outstanding sportsmanship, citizenship, ethics, and integrity.
Please use the press release to announce your school's recipients. Participation in this program is a simple and effective way to highlight some of the great people associated with Oregon high schools and the positive contributions they make.
NFHS Award for Outstanding Service
| | | |
| --- | --- | --- |
| 2021 | Hillsboro Stadium | Football, Soccer |
| 2020 | Margaret Sturza | Track & Field, Golf |
| 2019 | Matt Jarvis | OSAA Radio Network |
| 2018 | Clark Sanders | Football State Rules Interpreter |
| 2017 | Kevin Flink | OSAA Public Address Announcer |
| 2016 | Pacific Office Automation | OSAA Sponsor |
NFHS Hall of Fame - Oregon Inductees
1982
Paul
McCall
McCall, who entered high school athletics as a coach in 1946, retired in 1980 after spending 22 years as director of athletics for Portland (Oregon) Public Schools – a system that includes 14 schools and nearly 25,000 students. McCall also gained recognition for a fund-raising drive that generated more than $230,000 from the community to offset the defeat of a school tax levy that threatened elimination of high school activities. He originated a program in conjunction with a medical association to provide injury clinics for coaches and school personnel, and encouraged the development of programs and funding for participation of girls long before Title IX.
1992
Danny Ainge
Ainge played football, basketball and baseball at Eugene (Oregon) North High School and was equally successful in each. In his junior football season, Ainge was named all-league, all-state and Parade all-America as a wide receiver and defensive back. In baseball, Ainge played shortstop and hit .402, .448 and .500 in his three seasons. In his eventual professional sport, basketball, Ainge led his teams to the Oregon state championship in 1976 and 1977 with a combined record of 55-1. His basketball honors were numerous, including McDonald's high school all-America. Ainge averaged more than 20 points per game at Brigham Young University and played and coached in the National Basketball Association.
1995
Mel
Renfro
Renfro was an outstanding two-sport star (football, track) at Portland (Oregon) Jefferson High School (1957-60), before his illustrious career with the Dallas Cowboys. Renfro helped the Jefferson football teams win 34 consecutive games, including two state championships and one runner-up finish. He set the Portland Interscholastic League single-game scoring record of 38 points and his season total of 242 points is also a PIL record. In track, Renfro set state records in the long jump (24-1) and low hurdles (18.9) and scored 31 points himself to help Jefferson to the 1960 track title.
2000
Steve Prefontaine
Prefontaine, who was one of the nation's most dominating track and cross country runners, broke the four-minute mile mark on nine occasions and set 14 American track records. He won two Oregon state cross country championships, as well as three state track championships. Prefontaine was named the Oregon high school athlete of the year in 1969, and continued his running career at the University of Oregon. Tragically killed in an automobile accident at age 24, his life story was told in two movies.
2004
Dr. Thad Stanford
The first person from the field of sports medicine to be inducted in the Hall of Fame, Stanford is one of the leaders in promoting health and safety to high school studentathletes. He was one of the founders of the Oregon Medical Aspects of Sports Committee and served as its chair. In 2001, Stanford was instrumental in passing Oregon legislation that required all school districts to conduct thorough pre-participation physical examinations. He was named to the NFHS Sports Medicine Advisory Committee in 1996 and served as chairman of the committee. Stanford oversaw the publication of the first and second editions of the NFHS Sports Medicine Handbook.
2006
Terry
Baker
A three-sport athlete at Portland (Oregon) Jefferson High School, Baker was best known for his work on the football field. As quarterback and tailback, he led his teams to two Oregon School Activities Association state championships while compiling a 23-0 record in his last two years. In baseball, he was a four-year letterman who led the Democrats to the 1959 state title as an all-state pitcher. He went on to play football at Oregon State University, where he won the Maxwell Award and was the first Heisman Trophy winner west of the Mississippi River in 1962.
2008
Dewey Sullivan
Sullivan is the winningest football coach in Oregon prep history, compiling a 352-84-2 win-loss record before his death near the end of the 2006 season. He ranks 12th nationally in coaching victories by an individual at one school. Sullivan coached for 42 years (1965-2006) at Dayton (Oregon) High School and won five state championships in six appearances. He led his teams to 29 postseason appearances in 30 years, including 24 in a row to end his career. A member of the Oregon Sports Hall of Fame, Sullivan registered a 36-game winning streak at one point in his career.
2012
Rod Harman
Harman has coached girls and boys swimming at three Beaverton, Oregon, schools since 1956, and has won eight state championships along the way – two boys titles and six girls titles. Harman coached 38 years at Beaverton High School, 10 years at Beaverton Aloha High School and the past eight years at Beaverton Southridge High School. His overall dual-meet record is 278-76. Harman has been named national swimming coach of the year for both boys and girls and has also coached the Beaverton High School boys water polo team to two state titles. The Harman Swim Center in Beaverton is named after him.
2015
Rick Lorenz
Rick Lorenz has coached girls volleyball in Oregon since 1976, including the past 27 years at Central Catholic High School in Portland. He previously coached 10 years at St. Mary's Academy and one year at Lake Oswego High School. Lorenz has led his teams to 10 Oregon School Activities Association state championships and 10 second-place finishes. His teams have advanced to the finals site in 32 of his 39 years coaching the sport. Lorenz has posted a 1,174-185 record (86.3 winning percentage) and his career victory total ranks eighth all-time nationally according to the NFHS' National High School Sports Record Book. Lorenz's 2011 team registered a perfect 44-0 record in the state's largest volleyball class and won a third consecutive state title. Last year, Lorenz was named National Volleyball Coach of the Year by the National High School Coaches Association (NHSCA).
2016
Joni Huntley
Joni Huntley participated in three sports at Sheridan (Oregon) High School, but track and field was her claim to fame. Huntley was a three-time state high jump champion and became the first American woman to clear 6 feet in the event as a high school senior in 1974. Huntley set national records in the high jump and 100-yard hurdles on the same day at a 1974 meet, and won state titles in the high jump, hurdles and 100-yard dash. She also competed in basketball and helped the school's volleyball team to a state title in 1973. Huntley was the first female to receive an athletic scholarship to Oregon State University, where she participated in track and field and volleyball. Huntley placed fifth in the high jump at the 1976 Olympics and won the bronze medal at the 1984 Olympics in Los Angeles. She was ranked No. 1 in the United States in the high jump five times and was in the top 10 for 13 consecutive years. Huntley is a retired kindergarten teacher and currently works in the Portland Public Schools.
2018
Dick Fosbury
Dick Fosbury revolutionized the high jump when, as a sophomore at Medford (Oregon) High School in 1963, he used his new technique which eventually became known as the Fosbury Flop. The upside-down, back-layout leap led to the extinction of the Western Roll and Scissors methods and became the universal technique in high jumping. All records around the world have been established by athletes using the Fosbury Flop. Fosbury first used the technique in 1963 at a meet in Grants Pass, Oregon, improving his best from 5-4 to 5-10. He improved to 6-5½ as a senior to set a Medford High School record and placed second in the Oregon School Activities Association state meet. Later that year, he won the Oregon State Junior Championship and the National Junior Championship in Houston, Texas, where he jumped 6-7 to set an Oregon state record for high school athletes. After Fosbury's innovative "Flop" in 1963, word quickly spread around the nation and world. In 1964, the Medford Mail-Tribune newspaper ran a photo captioned "Fosbury Flops Over Bar," with an accompanying article that stated he looked like "a fish flopping in a boat." That same year, newspapers in Europe and Australia were publishing photos of Fosbury's flopping style. By the time Fosbury graduated from Medford High School in 1965 and moved on to Oregon State University, the method for high jumping was changed forever. Under the direction of track coach Berny Wagner, Fosbury continued to perfect this new unorthodox jumping style at Oregon State with a two-year performance in 1968 and 1969 that rivals anyone else in track and field history. Fosbury won back-to-back NCAA titles in 1968 and 1969, with a 7-2¼ jump in 1968. In between his NCAA titles, Fosbury won the gold medal at the 1968 Olympics in Mexico City with a 7-4¼ jump, which broke both the Olympic and American records. As a result of his profound impact on track and field, Fosbury has been honored on many occasions. He has been inducted into the USA Track and Field Hall of Fame, the U.S. Olympic Hall of Fame, the Oregon Sports Hall of Fame, the Oregon State University Hall of Fame, the Medford Sports Hall of Fame, the World Sports Humanitarian Hall of Fame and the SHAPE (America Society of Health and Physical Educators) Hall of Fame. In 2016, he received the USA Track & Field Legacy Award. In the years since his athletic prowess in the sport, Fosbury has been an international ambassador for track and field. In 2016, he was elected president of the United States Olympians and Paralympians Association Executive Committee, and he also served a term as president of the World Olympians Association. Fosbury continues to give back to the sport in other areas. He was chair of a fundraising committee at Oregon State University to fund the construction of a new track facility, and he continues to coach athletes at Dick Fosbury Track Camps in Maine and Idaho on an annual basis.