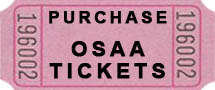 Girls Swimming AD and Coach Information

2015-16 Special Districts
» 15-16 PROPOSED Winter Special Districts
To be voted on by the Executive Board on May 4
State Championship Results
» 6A | » 5A | » 4A/3A/2A/1A
Results / Team Scores / AP-Style
District Results
» 6A | » 5A | » 4A/3A/2A/1A
Meet Mobile Apps
» iTunes | » Google Play
LIVE results on your mobile device
AD/Coach Information
» AD/Coach Information
Includes information regarding tickets, lodging, spectator conduct, qualification, pre-state championship reminders, packet pick-up, seeding information, championship schedule, awards, souvenirs

» Championship and Event Schedule
Includes prelims and finals warm-up and time schedule by classification and event
District Meet Director Information
» District Meet Director Information
Includes information regarding responsibilities, entry procedures, qualification, postings, corrections, substitutions

» District Meet Director Roster and Schedule
Includes dates, sites, contact information

» Computer Operator Instructions

» State Championship Entry Form
Entries must be submitted by 8pm on Saturday, February 14
Reminders / Memos
» 2015 State Championship Schedule

» 2014-15 Swimming Reminders Memo
Contains reminders regarding OSAA policies and NFHS rules for the 2014-15 season

» 2014-15 NFHS Rule Changes

» Swimming Reminders and Relay Entry Timelines

» Use of Elastic Kinesiology Therapeutic Tape


Watch on the NFHS Network!
Tune in for LIVE coverage of the OSAA Swimming State Championships; subscription fees apply; Day - $9.95; Monthly - $14.95
Prelims: 6A | 5A | 4A/3A/2A/1A
Finals: 6A | 5A | 4A/3A/2A/1A
Spectator Information
» Spectator Information
Includes information regarding tickets, lodging, spectator conduct, championship schedule, awards, souvenirs

» Championship and Event Schedule
Includes prelims and finals warm-up and time schedule by classification and event
Maps/Directions
» All Classes @ Mt. Hood Community College (Gresham)

Final Site Parking
Teams with buses / vans are to drop swimmers off at the entrance area and proceed to parking provided for buses / vans (Section T). Spectator parking - Section S. Overnight parking is not allowed.
Lodging/Visitor Information
Headquarter Hotel
Comfort Inn - Columbia Gorge Gateway
» Groups Call: Loree Harrell or Stephanie Madrigal
» Phone: 503.492.2900
»
Gresham Area Chamber of Commerce & Visitors Center
»
West Columbia Gorge Chamber
2014-15 Swimming Plan Book
» 2014-15 Swimming Plan Book
Contains the season schedule, championship locations and qualifications, NFHS rule changes, and OSAA policies