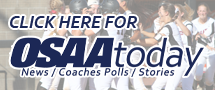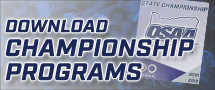 6A Girls Soccer Playoff Qualifications

Rankings Freeze and Play-In Dates Summary
6A Girls Soccer
32-team OSAA bracket
Automatic Qualifiers – Twenty-one teams automatically qualify for the OSAA's 32-team bracket based on regular season and/or district tournament play. Each league determines how they will select their three allotted playoff spots.

PIL - Cleveland, Lincoln, Wilson
Metro - Jesuit, Mountainside, Sunset
Pacific - Glencoe, Sherwood, Forest Grove
Mt. Hood - Clackamas, Barlow, Sandy
Three Rivers - West Linn, Lake Oswego, St. Mary's Academy
Mountain Valley - Summit, West Salem, South Salem
Southwest - South Medford, Sheldon, South Eugene


Rankings Freeze Date – The rankings will freeze at 10pm on Tuesday, October 23.


At-Large Qualifiers – Eleven additional teams qualify for the OSAA's 32-team bracket based on the OSAA rankings.



Once the rankings are frozen, the eleven highest ranked teams not already an automatic league qualifier will qualify as At-Large teams.

At-Large #1 - Westview
At-Large #2 - Tualatin
At-Large #3 - Bend
At-Large #4 - Canby
At-Large #5 - Grant
At-Large #6 - Aloha
At-Large #7 - Grants Pass
At-Large #8 - Lakeridge
At-Large #9 - Tigard
At-Large #10 - Oregon City
At-Large #11 - Centennial



Rankings – Once the 32 qualifying teams are determined, they will be placed on the OSAA bracket according to OSAA Executive Board Policy "State Championships – Rankings".