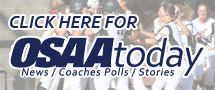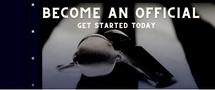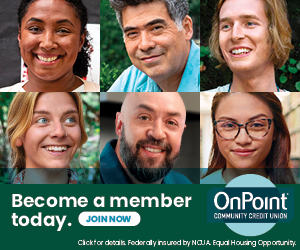 6A Boys Cross Country Championship Qualifications

6A Boys Cross Country
Team Automatic Qualifiers - Fourteen teams automatically qualify for the OSAA Cross Country State Championships. These teams are based on league / district meets on or before Saturday, October 28. Each league / special district determines how they select their two allotted championship spots.

PIL - Franklin, Ida B. Wells
Metro - Jesuit, Sunset
Pacific - Sherwood, Forest Grove
Mt. Hood - Central Catholic, Nelson
Three Rivers - Lakeridge, Oregon City
Central Valley - West Salem, McNary
Southwest - South Eugene, Sheldon

At-Large Qualifiers - Four additional teams will qualify for the OSAA Cross Country State Championships. These teams will be determined by the selections committee after the district meets have concluded. Seeding Criteria

At-Large #1 - Glencoe
At-Large #2 - Grant
At-Large #3 - Jefferson
At-Large #4 - North Medford

Individual Automatic Qualifiers - Any individual in the top fourteen across the line, not a member of a qualifying team, will qualify as an individual for the state championships. If all of the top fourteen individuals are members of qualifying teams, no additional individuals will be added. PIL - Kai Jensen (Cleveland), Joshua Hepner (McDaniel), Finn Lee (Lincoln) and Owen Steves (Cleveland) Metro - Collin Penuel (Southridge), Jacob Ham (Westview), Lucas Satterlee (Mountainside), Ammon Ham (Westview) and Kaleb Euchi (Westview) Pacific - Josh Nicholson (Century), Gustav Blank (McMinnville), Caden Smith (Newberg), and Logan Hayes (McMinnville) Mt. Hood - Emiliano Diaz-Garcia (Clackamas), Camden Pate (Barlow), Samuel Klawetter (Clackamas) Three Rivers - Paul Hretcanu (Tigard), Leo Cook (Lake Oswego), Alex Ehrhart (Tualatin), Ryan Lippert (West Linn), Jack McLean (Tiagrd), Tai Brown (West Linn), Rylan Eftekhar (Lake Oswego), and Sergio Tapia (Tiagrd) Central Valley - Dakota Neaman (Sprague), Brycen Martin (South Salem), Colin Williams (Sprague), Eelan Nevel (Sprague), and Anders Hagen (Sprague) Southwest - Timothy Johnson (Roseburg), Peyton Fisher (Roseburg), Jaia Hannagan (Grants Pass), Matt Rieman (Grants Pass), and Joseph Latham (Roseburg)
Ties - for final team or individual qualification spots shall be broken by the league/special district prior to submitting the official state championship entry to the OSAA.