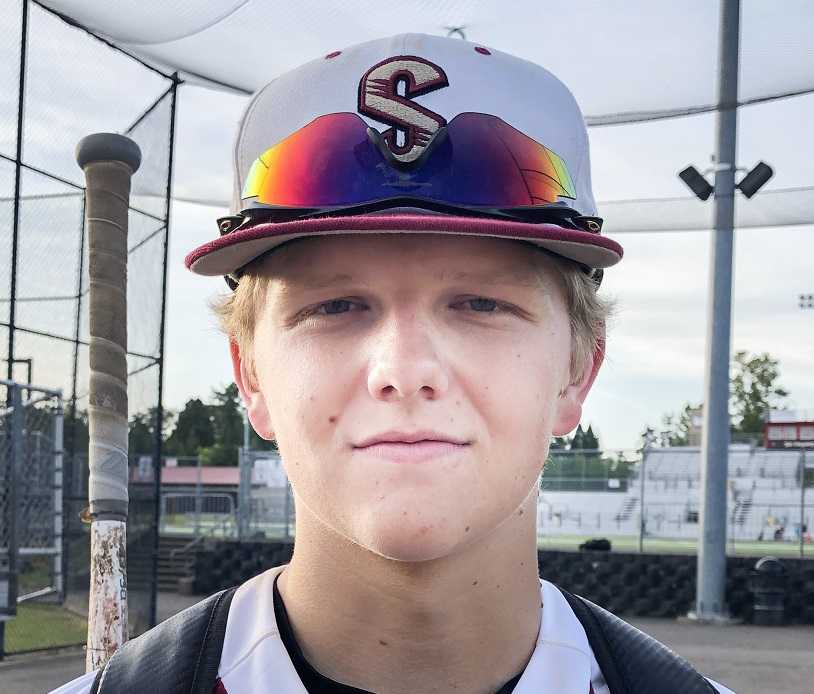 BEAVERTON -- Top-ranked Jesuit already has wrapped up the Metro League baseball title, but the battle for second place rages this week between the Southridge Skyhawks and Westview Wildcats.
The teams continued going in opposite directions Monday when host Southridge won 3-2. The fast-closing Skyhawks (17-7, 12-4) have won 10 of 12; the Wildcats (18-7, 10-6) have lost four in a row.
Southridge infielder Michael Ball finished with a run and an RBI in three at-bats. Southridge pitcher Trevor Barth finished with five strikeouts and just three allowed hits in what coach Kyle Chamberlain called one of the best games he's seen the senior pitch.
"We wanted to prove how good of a team we were because the rankings. We don't think they're accurate as of right now," Ball said. "We just wanted to come out and show that we can beat quality teams and that we are a quality team. So yeah, we're playing with a bit of a chip on our shoulder."
The teams will play each other two more times to conclude the regular season. Westview will host the Skyhawks on Tuesday and the Skyhawks will return the favor on Wednesday.
"There are still things we can clean up and still things we can do better, but I was really happy with our guys and how they came out and how they competed," Chamberlain said. "They never got too high and never got too low and we got the win."
Added Ball: "We're looking against Westview for second in Metro, and I think that's exactly where we want to be."
With a pivotal game in the balance and the team tied 1-1 in the bottom of the fifth inning, Ball stepped up to the plate with a runner on second base just looking to make something happen.
Ball sent a line drive down the first-base line, bringing senior Harrison Huynh sliding into home for a 2-1 advantage. Just a few swings later, third baseman Cameron Carlson brought home Ball, making it 3-1.
"It was insanely huge," Barth said. "To give me that momentum going into the sixth with 19 pitches left in my count. Just getting ahead and putting the pressure on them to go against us and score some runs because they only had one earned run and one unearned run."
Added Chamberlain: "It's a big play to go up one and everyone's excited. The hardest part is controlling your emotion to get the next play because everything resets. It's hard to reset, but I thought our guys did a really good job of that."
The Skyhawks trailed 1-0 due to an early error which gifted the Wildcats the lead. At the top of the third inning, Westview outfielder Evan Williamson sent a ground ball right to Barth, who threw the ball away at third base, allowing Caden Rickman to score.
In the opening game of the three-game series, Barth credits the victory to the preparation and scouting that the team put in.
"We really just took our scouting report to them," he said. "Against a kid like Mason Guerra -- committed to Oregon State-- he's a good guy, but I think I walked him twice and struck him out once. I wasn't going to let him get by on the ball. That was our thought. If they were going to hit it, it was going to be weak contact, and that's what we did all day."
Williamson finished with a walk, a double, and an RBI for the Wildcats. Pitcher Dominic Barela had four strikeouts.
Kyle Pinnell is a student at Southridge High School