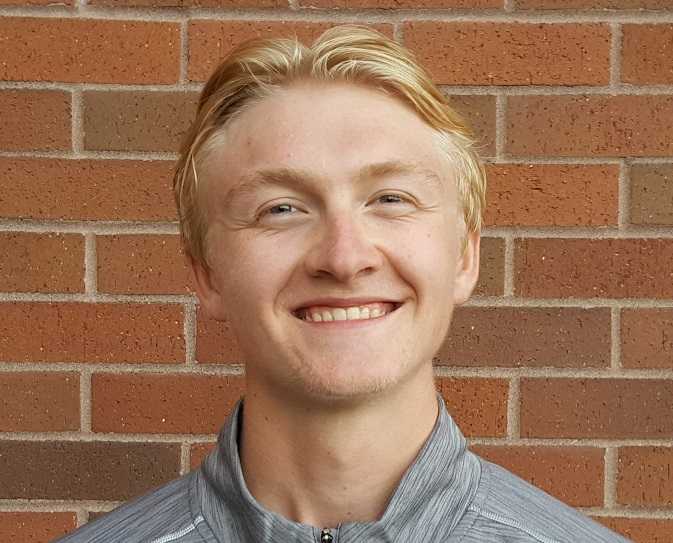 Distance runner Evan Holland of Ashland continues to show the kind of progress that could raise him to the level of Oregon's all-time greats.
The junior lowered his personal best in the mile to 4:10.11 on Friday at the Nike Jesuit Twilight Relays, good for No. 5 in the country so far this spring.
That performance follows new lifetime bests in the 800 meters, 1:53.84 at the Crater Classic on April 13; and an eighth-place finish in the marquee 3,200 meters at the Arcadia Invitational in Southern California, where he ran 8:51.93 for No. 9 in the nation.
"I've been really happy with the times (this season)," Holland said. "I went to Arcadia for the first time, out of state for a track meet, and that was super-exciting. There was a great atmosphere there."
Holland has a chance to lower his times even more over the next several weeks. He is the reigning 5A champion in the 1,500 and 3,000 meters.
What Holland's performances indicate is that he could be on a trajectory to join Steve Prefontaine, Galen Rupp, Bill McChesney Jr. and Matthew Maton in his senior year.
"Honestly I haven't had the best couple weeks of training," Holland said. "I've had a little bit of sickness and some soreness in my legs, but I've pushed through it and getting some good workouts in. I knew I was ready for (the Jesuit Twilight Relays). The fitness is there."
A timing camera at 1,500 meters clocked Holland in 3:53.71 -- another personal best.
The difference over a year ago is speed. Holland's best 800 in 2018 was 2:01.
"My speed is really starting to come into play," he said.
After the state meet, Holland has been invited to compete in the 2-mile at the Brooks PR Invitational in Seattle. If all goes well, he could try to take another step forward on the all-time lists and go under 8:50.
Reminded that Prefontaine ran 8:41.5 50 years ago, Holland expressed his admiration and also his ambitions.
"It's a really crazy time," Holland said of the 1969 time that remains an Oregon record for 2-mile distance. "Maybe if everything goes well next year, I can get close to that."
Doug Binder is the editor of DyeStat.com