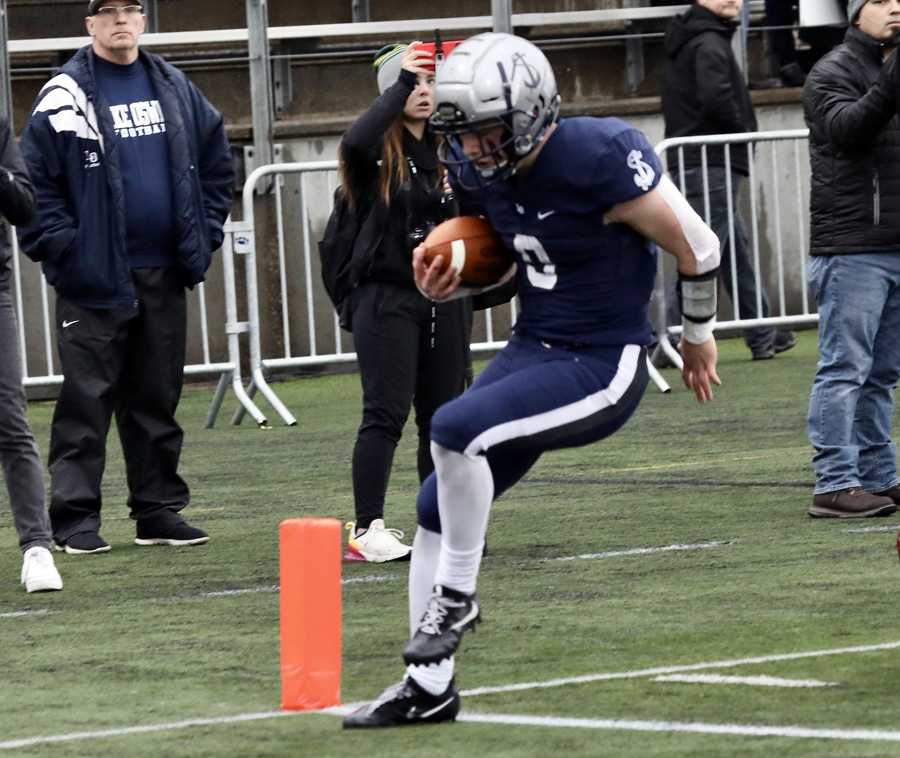 Declining enrollment. Waning interest in football. Talk of moving down to 5A or even – perish the thought! – merging with rival Lakeridge for football purposes. Such was the state of Lake Oswego football when a small but extremely talented group of boys, fresh off of an eighth grade championship, enrolled at the high school as freshmen in the fall of 2016 and saved the program.
In the three years before they arrived, the Lakers, once the poster child for elite public school football in the state of Oregon, had struggled, amassing an overall record of 18-17. They exited the playoffs twice in Round 2 during that span and, in 2015, hit rock bottom in a first-round loss to Westview by a score of 56-21. Perhaps the run, which saw Steve Coury's team reach five state championship games between 2002 and 2012, with a title in 2011, was over. Perhaps it was time to re-evaluate the direction of the program.
A handful of current seniors saw varsity action as freshmen – another 6-5 season that ended with a 63-21 Round 2 loss to eventual champion West Linn – but by the time they were sophomores, those players were ready for prime time. Led by Casey Filkins, Thomas Dukart, Joe Hutson and Marshall McGuire, Lake Oswego won 11 games in 2017 and reached the state semifinals. In 2018, they won it all. Adversity was their bedfellow this fall, but the Lakers still managed to find their way back to the final and were tied with Central Catholic, 28-28, in the waning seconds of the third quarter before the Rams scored 21 unanswered points to put the game away.
In their final three years, the current senior class competed in 14 playoff games, amassed an overall record of 35-6 and appeared in two championship games. They didn't go out as champions, but they certainly are winners.
"I don't think wins and losses define who we are as a team," said McGuire. "And what we accomplished."
"We have a lot to keep our heads up about," said Filkins. "We've had a great four years."
"It's such a small group but it probably left this place as good as anybody ever left it," said Coury. "We had 14 freshmen and were staring down the barrel of not even having a team. And these guys held it together and we got some kids out. We're still low on numbers. But they helped spark the interest and winning helps. It got us back on track. They get a lot of credit for a lot of things, including holding the program together, and then to get to the finals in their senior year…it's quite a feat."