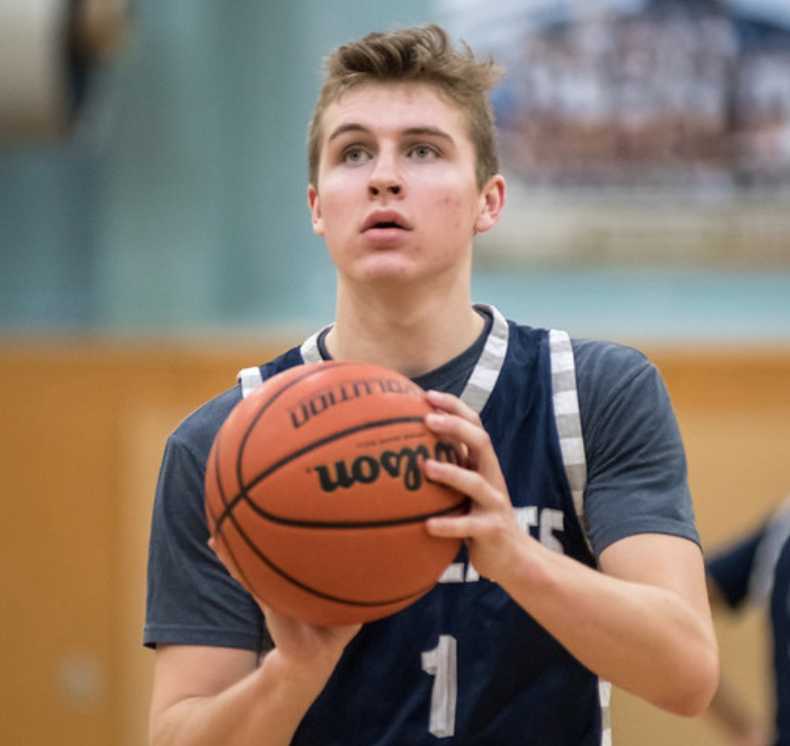 [Editor's note: Zach Reichle was the Gatorade Boys Basketball POY in 2017 but younger brother, Gabe, is no slouch, either. The 6-2 junior is averaging double figures and getting his fair share of rebounds and assists for the No. 2 team in 5A in the current OSAAtoday Coaches Poll, out later today. Let's get to know a little more about Gabe as part of our recurring "Take Five" feature designed to offer a quick look at some of Oregon's most prominent high school sports standouts. We asked Reichle to review more than 20 random questions, then pick five to answer]

OSAAtoday: You'll be given a four-year scholarship to a Power 5 school but only if you shave off your hair and go out bald in public for a year. Are you game?
Reichle: Of course, I'd do just about anything to my hair for that opportunity. Besides, bald can be beautiful, right?
OSAAtoday: What's the single funniest thing you've ever seen in basketball?
Reichle: One of the funniest things I've seen in basketball was my freshman year. We were in warm-ups playing 3 on 2 when one of the other freshmen took a shot and one of our seniors swatted it deep into the stands. It was funny in the moment because he was a goofy kid and he was trying to score on our best defender. Bad choice. That team won state in 2016, and they didn't mess around!
OSAAtoday: What is your first memory of the sport of basketball?
Reichle: My first memory of basketball was when I was in kindergarten. I didn't play for a team but I would always go to my older brother's clinics. One time I got the opportunity to do the clinic and play with the older guys and as a kindergartner it was one of the coolest things I had ever done to that point in life.

OSAAtoday: What are you most excited about for college?
Reichle: I'm most excited about the overall experience. I'll get to meet new people and friends, find out what it's like to live on my own, and hopefully get the opportunity to play basketball, too.
OSAAtoday: Describe your scariest moment while learning how to drive.
Reichle: My scariest moment while learning how to drive took place during drivers ed. I was on a drive being an observer to another student driver when he ran a stop sign and almost got us T-boned. Never roll through a stop sign!