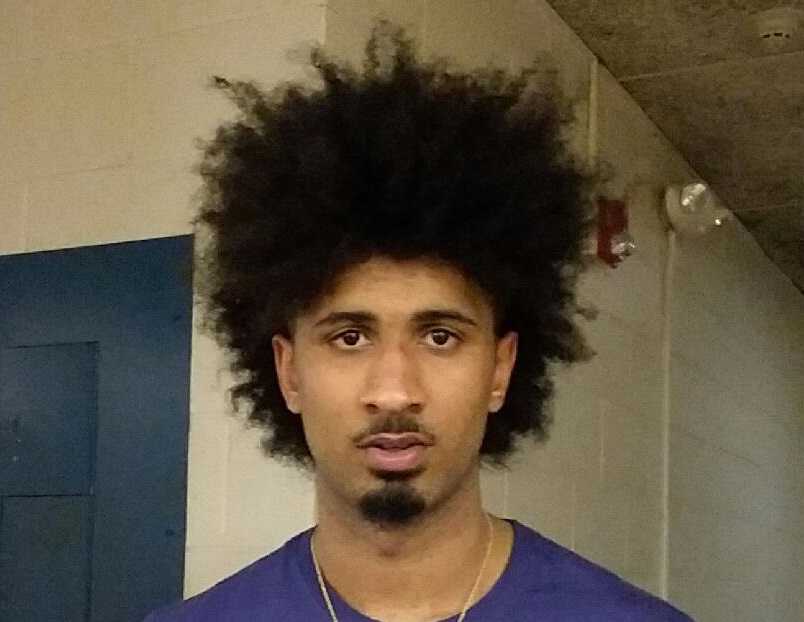 HILLSBORO -- For a Jefferson team with high expectations, the first month of the boys basketball season has been a bumpy ride.
The talented Democrats have yet to put together a complete game, even absorbing losses to Barlow and Richland (Wash.) along the way.
But Wednesday's game against South Salem in the first round of the Les Schwab Invitational served as a reminder of Jefferson's vast potential. The top-ranked Democrats spotted the No. 5 Saxons a 16-point lead in the first half before asserting their will and pulling out a 70-65 win at Liberty High School.
Senior guards Keylin Vance and Marcus Tsohonis each scored 21 points for Jefferson (4-2), which will face No. 6 West Linn in a quarterfinal at 5:30 p.m. Thursday.
"Low-key, the city thinks we're just not good no more," Vance said. "We had to come out and show that we're still Jefferson. We're capable of being beaten by any team, we've just got to come out and play hard."
The Democrats started flat against the Saxons (5-1), who entered unbeaten and eager for their first big test of the season. Jefferson missed nine of its first 10 shots and failed to contain South Salem's jet-quick guard combination of 5-foot-10 senior Jaden Nielsen-Skinner and 5-9 junior Trey Galbraith.
The Portland State-bound Skinner went off for 11 points in the first 2:20 of the second quarter, and a three-pointer by Galbraith gave the Saxons a 31-15 lead. They were running circles around the Democrats.
"It's just effort, something they should bring every night," Jefferson coach Pat Strickland said of his team's first-half struggles. "That just trickles down to our whole team. One guy starts playing soft and not hard, then everybody else kind of sees that and start doing the same thing."
The Democrats started to get things turned around before half, though, thanks to Vance coming off the bench for 12 second-quarter points. He had a steal and dunk to cut the lead to 33-25 at half.
"He was in a groove offensively, and he can do that," Strickland said of Vance. "We call him the Little Microwave. When he gets the ball, he can score in bunches. And that's what he did tonight. He really got us over the hump in that first half."
From there, Jefferson tightened the screws on defense, using its quickness and length to shut off penetration and the passing lanes.
"Once we were using our length, I wouldn't say they were timid, but they kind of backed up once we got our arms out, and we were long," said the 6-4 Tsohonis, who has signed with Washington.
Strickland said the Democrats "did a much better job on Skinny and Trey in the second half, trying to contain them. Skinny is a Division I guard. And Trey, if he was 6-2, he'd be a Division I guard, as well."
The Democrats pulled even at 42-42 on a three-pointer by Tsohonis and took a 46-44 lead on a tip-in by 6-8 sophomore Kamron Robinson. Tsohonis got a steal and layup at the third-quarter horn for a 50-47 lead.
"They were pressuring us a lot," said Nielsen-Skinner, who had a game-high 23 points and seven assists. "We weren't handling the pressure as well as we were in the first half. And I think we started to panic a little bit."
South Salem hung tough, however, and was within 64-62 when senior guard Ryan Brown scored with 35 seconds left. Coming out of a timeout, Jefferson got a fast-break dunk from 6-7 sophomore Nate Rawlins-Kibonge, and after Nielsen-Skinner missed on a runner, the Democrats iced the game with free throws.
Jefferson's big men – Robinson and Rawlins-Kibonge – were scoreless in the first half but showed up big in the second half. Rawlins-Kibonge finished with 10 points, eight rebounds and two blocked shots and Robinson had six points, four rebounds and two blocks.
South Salem got 12 points and four assists from Galbraith, 11 points from Brown and 10 points from 6-4 senior guard Treyden Harris, a transfer from 4A Cascade.
The Saxons have much to learn from the loss.
"We were kind of getting frustrated with ourselves, trying to do hero ball. And that's what cost us, I think," Nielsen-Skinner said. "I think it was experience. A lot of guys have never been here. First time playing in the LSI, and playing one of the best teams in the state. It's just a learning experience for us."
For Jefferson, which was coming off an 80-67 loss to Washington power Richland, the game was the continuation of a maddening trend of slow starts. Strickland said the Democrats need a better start Thursday or they will "get beat bad" by West Linn.
"That's how our season's been going, first quarter," Strickland said. "We've been digging a hole. And tonight we were fortunate enough to dig ourselves out of the first-quarter hole. … Hopefully we shook that off today and come out and have a better first four minutes against West Linn tomorrow night."
Jefferson remains confident in what it can accomplish this season.
"It's going to get better. It's the beginning of the season," Vance said. "We all have confidence, we're just trying to figure out what's right for us to win. We're kind of on a slump, but we're getting better."
The Les Schwab Invitational, which includes the entire top 10 from the OSAAtoday 6A coaches poll, is a good place for the Democrats to find themselves.
"It's really big for the team, and for my sake," Tsohonis said. "Last year I went to the semifinals, but I have never got to the championship of the Les Schwab in my four years. So that's what I'm going to challenge myself, to get to the championship and win it."