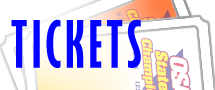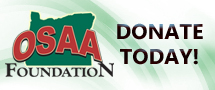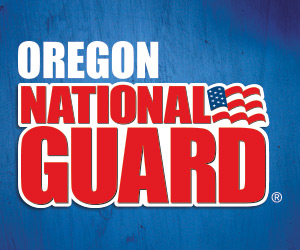 Baseball AD and Coach Information

AD/Coach Information
» AD/Coach Info
Includes information regarding admission/tickets, expenses, lodging, spectator conduct, official baseballs, umpires, 10-run rule, interrupted contests, rainouts, and souvenirs.
Event Management Information (EMI)
» Event Management Information
Information for schools hosting playoff contests
Baseball Plan Book
(Updated 3/10/2017)
»
Baseball Plan Book
Contains the season dates, NFHS rule changes, OSAA baseball rules and policies, state championship information and qualifications, OSAA general policies
Reminders / Memos
» 2017 Spring Website Reminders
Clarifies website reminders for coaches and ADs, including how to postpone/cancel contests

» 2017 Baseball Reminders Memo
Outlines reminders all AD's and coaches should review prior to the season

» 2017 NFHS Rules Interpretations
Interpretations do not set aside nor modify any rule. They are made and published by the NFHS in response to situations presented.


2017 State Rules Interpreter Bulletins
Updates/reminders for officials sent throughout the season
» SRI Bulletin #1 - Feb. 14
» SRI Bulletin #2 - March 13
» SRI Bulletin #3 - March 27
Spectator Information
» Spectator Info
Includes information regarding tickets, lodging, parking, spectator conduct, videotaping, awards, souvenirs
Maps/Directions
» All Classes @ Volcanoes Stadium (Keizer)

Lodging/Visitor Information
Headquarter Hotel
Quality Suites - Keizer
» Groups Call: Mayleen Engichy
» Phone: 503.390.4733
»
Salem Convention and Visitors Bureau
Listing of Baseball Turf Fields
» Baseball Turf Fields
Includes list of fields and contact information

Pitch Smart Resources
» Pitch Smart Website
USA Baseball and MLB team up to help young players reduce arm injuries by providing a comprehensive resource for safe pitching practices. Includes a series of practical, age-appropriate guidelines to help parents, players and coaches avoid overuse injuries and foster long, healthy careers for youth pitchers.

» Pitch Smart Course on NFHSLearn.com
This FREE course will provide an overview of the Pitch Smart guidelines and concepts, and highlight additional resources available through the program.

» 2017 Baseball Pitch Count Reminders Memo
Outlines the pitch count policy with frequently asked questions and answers all AD's and coaches should review prior to the season


» Pitch Count - Contests
Sample chart schools may use to track pitch counts by the contest
» Individual Pitch Count - Running Total
Sample charts schools may use to track pitch counts by the pitcher for the whole season