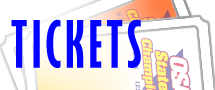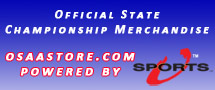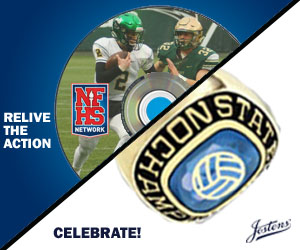 Baseball AD and Coach Information

AD/Coach Information
» AD/Coach Info
Includes information regarding admission/tickets, expenses, lodging, spectator conduct, official baseballs, umpires, 10-run rule, interrupted contests, rainouts, and souvenirs.
Event Management Information (EMI)
» Event Management Information
Information for schools hosting playoff contests
Baseball Plan Book
(Updated 2/16/2018)
»
Baseball Plan Book
Contains the season dates, NFHS rule changes, OSAA baseball rules and policies, state championship information and qualifications, OSAA general policies
Reminders / Memos
» 2018 NFHS Rules Changes and Points of Emphasis
Includes 2018 rules changes, rationale, and points of emphasis

» 2018 Spring Website Reminders
Clarifies website reminders for coaches and ADs, including how to postpone/cancel contests

» NFHS Press Release
Starting in 2019 baseball season all baseballs are required to have the NOCSAE stamp. In 2020 all catcher's chest protectors must have the NOCSAE stamp.

» 2018 Baseball Reminders Memo
Outlines reminders all AD's and coaches should review prior to the season


2018 State Rules Interpreter Bulletins
Updates/reminders for officials sent throughout the season
»
SRI Bulletin #3 - Apr. 6
»
SRI Bulletin #2 - Apr. 2
»
SRI Bulletin #1 - Mar. 7
Spectator Information
» Spectator Info
Includes information regarding tickets, lodging, parking, spectator conduct, videotaping, awards, souvenirs
Maps/Directions
» All Classes @ Volcanoes Stadium (Keizer)

Lodging/Visitor Information
Headquarter Hotel
Quality Suites - Keizer
» Phone: 503.390.4733
»
Salem Convention and Visitors Bureau
Listing of Baseball Turf Fields
» Baseball Turf Fields
Includes list of fields and contact information

Pitch Smart Resources
» Pitch Smart Website
USA Baseball and MLB team up to help young players reduce arm injuries by providing a comprehensive resource for safe pitching practices. Includes a series of practical, age-appropriate guidelines to help parents, players and coaches avoid overuse injuries and foster long, healthy careers for youth pitchers.

» Pitch Smart Course on NFHSLearn.com
This FREE course will provide an overview of the Pitch Smart guidelines and concepts, and highlight additional resources available through the program.


» Pitch Count Policy
Contains the Pitch Count Policy, with the new varsity requirement deadline for reporting pitches
»
Pitch Count - Contests
Sample chart schools may use to track pitch counts by the contest
» Individual Pitch Count - Running Total
Sample charts schools may use to track pitch counts by the pitcher for the whole season