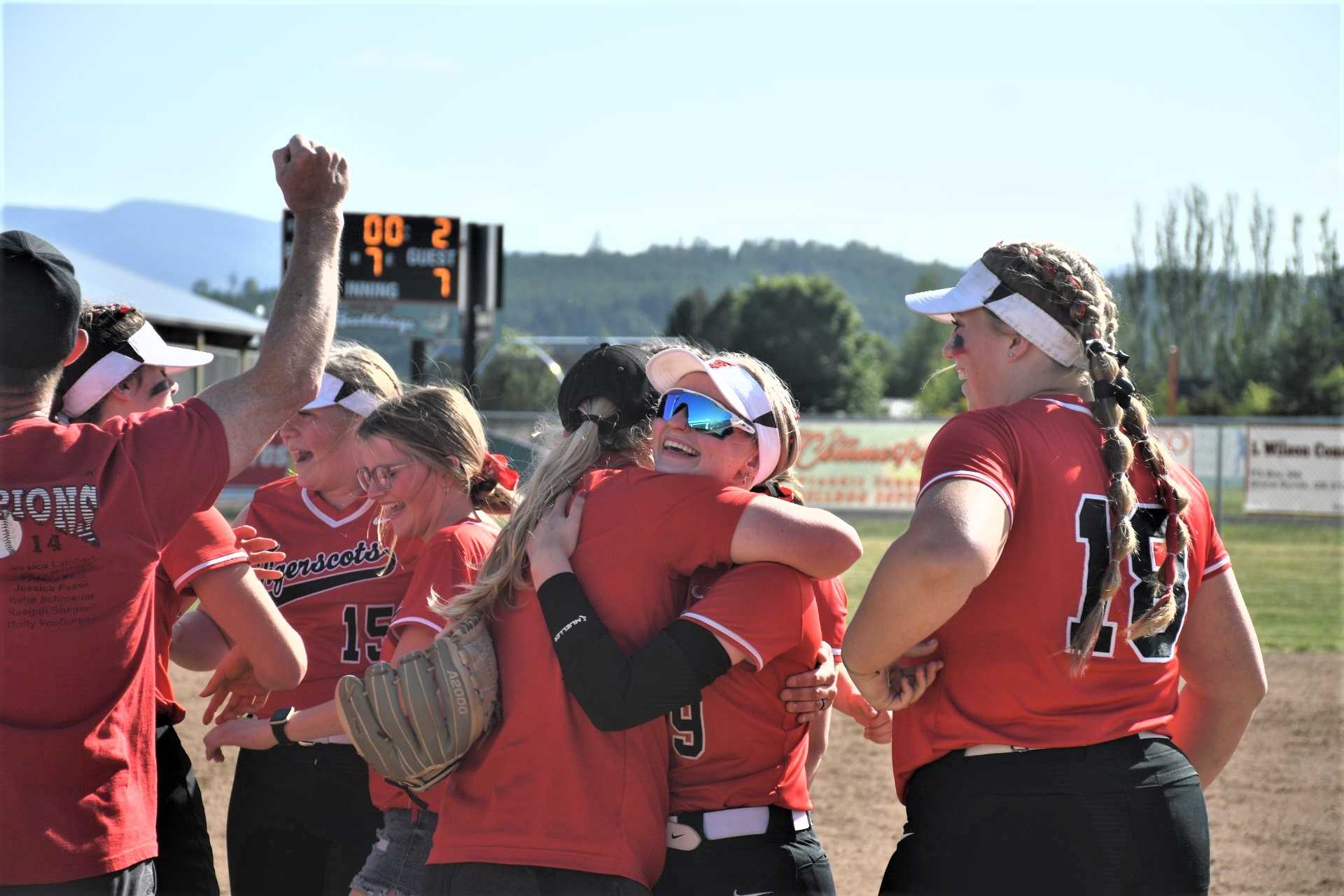 A rundown of Tuesday's softball semifinals:
6A
No. 1 Sheldon 2, No. 5 Sherwood 0: Payton Burnham pitched a one-hitter with 16 strikeouts and no walks to lead the Irish past the Bowmen. Sheldon scored single runs in the second and fifth innings on home runs by Avery Coffin and Olivia Gilhuber. The Irish had five hits, getting two each from Coffin and Gilhuber.
No. 2 Oregon City 2, No. 3 South Medford 1: Game story
5A
No. 1 Dallas/Perrydale 2, No. 4 Wilsonville 0: Madi Ruman and Chloe Zajac drove in runs and Kadence Morrison shut down the Wildcats with a three-hitter, striking out 14.
No. 3 Lebanon 4, No. 2 Bend 3: Lebanon built a 4-0 lead in the third inning – getting an RBI double from Alivia Holden in the first inning and a two-run single from Holden in the second inning – then repelled the Lava Bears, who stranded 13 runners. Bend put up three runs in the third inning but could not score again against Holden, who threw a four-hitter with eight strikeouts, walking seven. Addisen Fisher gave up six hits, struck out 14 and walked six for the Lava Bears, who lost in the semifinals for the second year in a row.
4A
No. 1 Henley 11, No. 4 Pendleton 10 (8 innings): Natalie Hudson hit a bases-loaded, walk-off single in the bottom of the eighth for the Hornets in the win over the Buckaroos, last year's 5A champion. Henley opened a 10-3 lead in the fourth inning after a home run by Layliana Segura, but Pendleton scored six runs in the sixth and one in the seventh to pull even. The Hornets strung together four consecutive hits in the bottom of the eighth. Lily Fitzpatrick went 4 for 5 with a double and two RBIs and Hudson drove in two runs for Henley.
No. 2 The Dalles 3, No. 6 Scappoose 1: Jeilane Stewart went 2 for 4 with a home run, Despina Seufalemua went 2 for 2 with a double and an RBI and Madalynn Sagapolutele drove in a run as the Riverhawks ousted the Indians. Scappoose pitcher Saige Casey homered in the fourth inning to make it 3-1. Kennedy Abbas pitched for The Dalles, giving up six hits and striking out five without walking a batter.
3A
No. 1 Scio 1, No. 5 Lakeview 0: Myleigh Cooper hit an RBI double in the first inning and tossed a two-hitter with 18 strikeouts and two walks as the Loggers stopped the Honkers. Lakeview's Tyler McNeley held Scio to three hits, striking out 13 and walking four.
No. 3 Burns/Crane 4, No. 2 Yamhill-Carlton 2: The reigning 3A champion Hilanders dispatched the Tigers in a rematch of last year's state championship game. Merissa Medley's RBI single in the fifth inning gave Burns a 3-2 lead and Ayla Davies added a solo homer to make it 4-2 in the seventh. Davies pitched a four-hitter with one walk for the Hilanders, who extended their state-record winning streak to 58. Cecelia Petraitis hit a two-run homer for Yamhill-Carlton.
2A/1A
No. 8 Weston-McEwen/Griswold 7, No. 4 Willamina 2: The TigerScots scored four runs in the sixth inning – combining a double from Bailey Moore and a single from Hailey Stallings with a walk and two errors – to open a 7-1 lead and knock out the Bulldogs. Weston-McEwen turned two double plays and picked off a runner in support of Stallings, who earned the win in the circle.
No. 2 Grant Union/Prairie City 5, No. 3 Kennedy 2: Halle Parsons and Raney Anderson each had two RBIs, Savannah Watterson hit an RBI double and Reece Jacobs went 3 for 3 for the Prospectors, who had six hits. Drew Willliams earned the win in the circle, giving up five hits, striking out 13 and walking four.