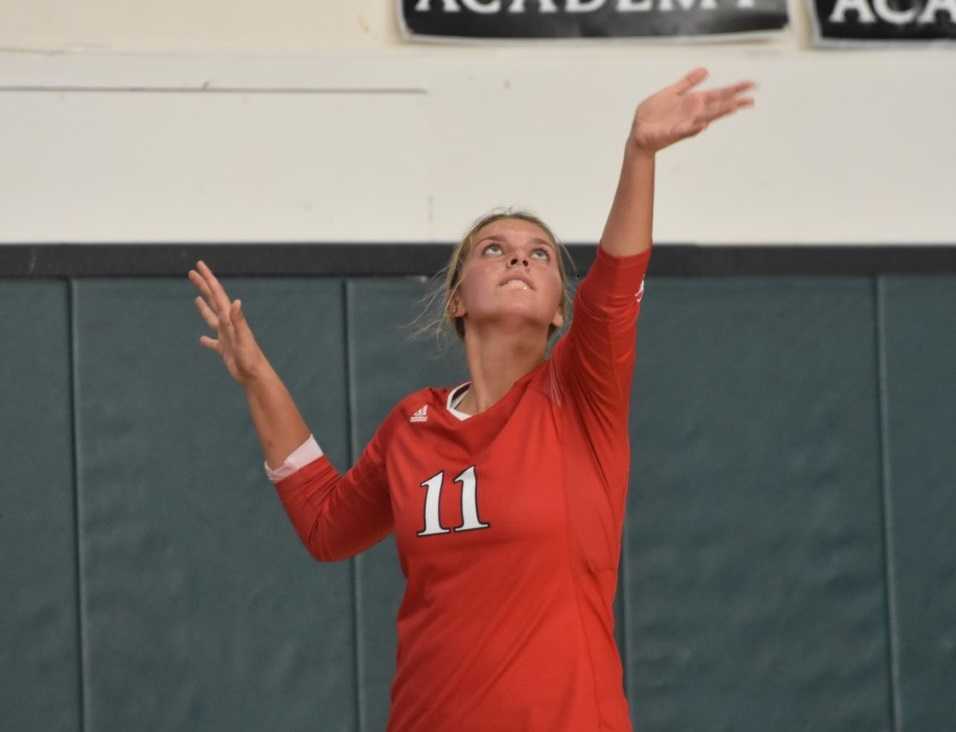 SALEM -- Kennedy came out firing in the fourth set to defeat host Salem Academy 25-18, 25-20, 21-25, 25-18 in a match between two of the state's better small-school programs Tuesday night.
The Trojans, ranked No. 1 in the OSAAtoday 2A preseason coaches poll, rebounded from a tough third set in which they trailed 9-0 to dispatch the Crusaders, who are No. 4 in 3A.
"We just started to talk a lot more and we were communicating a lot more," Kennedy setter Ellie Cantu said of the fourth set. "It kind of brought the energy up, and we were kind of able to put the ball down and just played more together."
Cantu showed off her versatility as a setter in the fourth set. She had two big kills to help Kennedy tie 11-11 and added another kill to the opposite corner of the court to hand the Trojans a 15-14 lead.
The Trojans (5-0), state semifinalists last season, opened the season Saturday by winning all four of their matches at their own Mt. Angel Tournament. They look good early, but still have lots of work to do, according to Cantu.
"We just need to get into the gym more," said Cantu, who had eight assists. "We've played in a lot of games but we haven't been practicing too much. We need to get our team chemistry down a little bit better and communicate more because once we talk more, we just play better."
Salem Academy (3-2), which lost both of its setters from a team that reached the state quarterfinals last season, had momentum after switching to a one-setter but was unable to sustain it.
"I think we did better with the consistency with one setter, but we still kind of need to find our rhythm and find which lineup is going to work for us, and really build off of that," Crusaders coach Melissa Holman said.
"We have not got anywhere near peaking and so that's a benefit having being so young. With these intense non-league … we're going to see good competition that are going to challenge us. So we should come into our league very strong."
Holman said she is uncertain if she will use a one- or two-setter approach going forward. But she will take the set win over the Trojans as her young group develops and grows moving forward.
"You could tell the difference between Salem Academy and Kennedy in that game because Kennedy, they were verbally good," Holman said. "They were talking the whole game. They're seasoned. They've been working together like that.
"These girls are still so young that they're learning to talk. That all in itself, is the difference. But I think we're going to get there, and (Kennedy) really helped us. Kennedy is a great team."
Hannah Warde led the Crusaders with 16 kills.