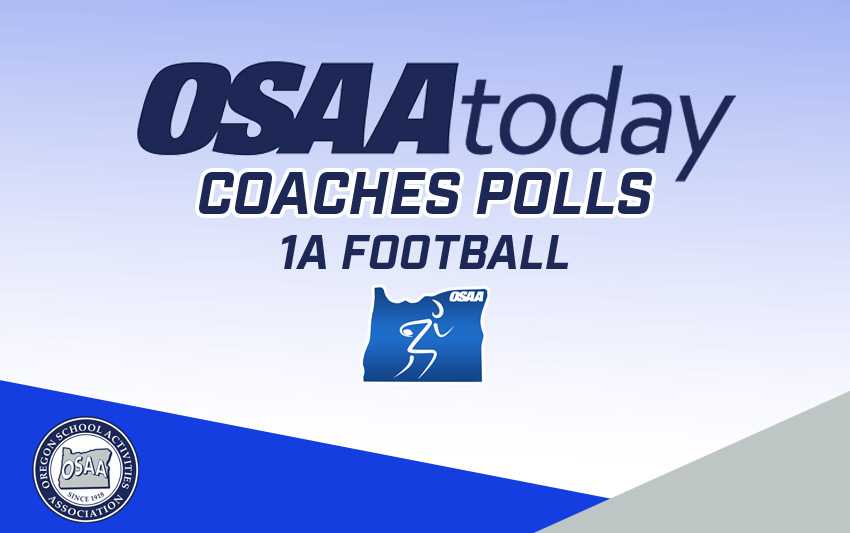 2019 pre-season 1A 8-Man and 1A 6-Man football coaches polls
OSAAtoday presents its first statewide 1A 8-Man and 1A 6-Man football polls of 2019. The 1A 8-Man poll is a Top 10; the 1A -6-Man a Top 5. Thanks to all the coaches who took the time and had the expertise to contribute their opinions to this endeavor.
The pre-season 6A and 5A polls were released on Monday. The pre-season 4A and 3A polls were published yesterday. The pre-season 2A, 1A (8-man) and 1A (6-man) polls are being released today.
Look for the 1A football polls every Wednesday during the fall season.
Please note: these polls are for generating interest and discussion only and have no impact on the OSAA's RPI and Colley ratings that form the basis of the OSAA's rankings for playoff purposes in 1A 8-Man.
1A 8-Man
1. Dufur (14) 181
2. St. Paul (4) [2] 8-0 161
3. Hosanna Christian 125
4. Crane (1) 91
5. Camas Valley 80
6. Adrian / Jordan Valley 66
7. Wallowa 60
8. Falls City / Kings Valley Charter 37
9. Lowell 36
10. Imbler 35
First-place votes in parentheses
Others receiving significant votes: Elgin (25); Triad (24); North Douglas (22)
Notes: Four-time reigning state champion Dufur has won 33 consecutive games. The Rangers can become the second team to win five consecutive titles, matching Regis (1973-77). ... St. Paul moved down from 2A last year and reached the final, falling to Dufur 38-32. ... Hosanna Christian and Wallowa were semifinalists last season.
1A 6-Man
1. Joseph (5) 35
2. South Wasco County (1) 17
3. Echo (1) 16
4. McKenzie 15
5. Harper Charter (1) 13
First-place votes in parentheses
Others receiving significant votes: Eddyville Charter (10)
Notes: It's the second season in a two-year pilot program for six-man football. Six-man does not have an OSAA championship, but has organized a playoff by scheduling divisional crossover play for Weeks 8 and 9. ... Joseph was the only unbeaten team last year, finishing 7-0 and outscoring opponents 408-55.