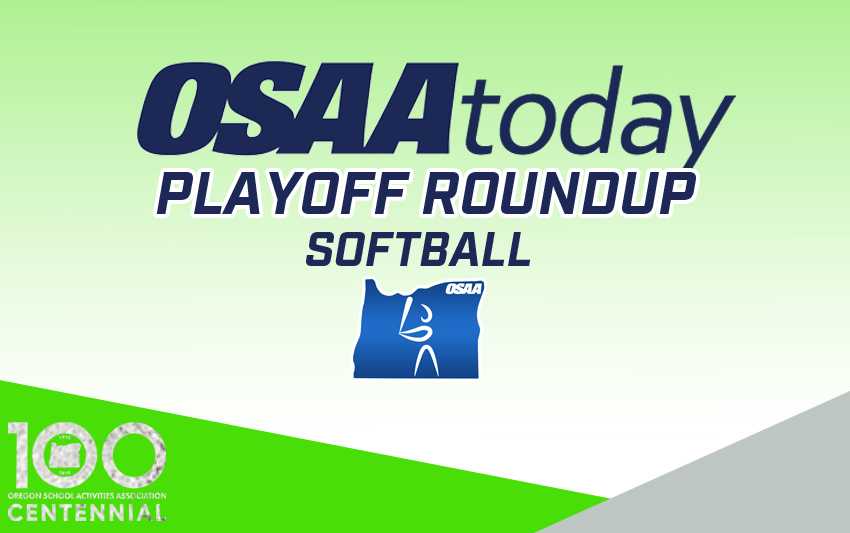 A look at Tuesday's semifinal playoff softball games in the OSAA / OnPoint Community Credit Union State Championships:
6A
Tualatin 10, Grants Pass 7 -- Savannah Braun launched a grand slam and Sydney Wagner added a solo shot in a six-run Tualatin seventh inning that turned around a 6-4 deficit on the road. Leanna Rosenbaum and Emily Johansen also homered for Tualatin. Grace Gaither hit two solo home runs for host Grants Pass. Devin Ireland added three hits in four trips.
Sheldon 2, Sunset 0 – Camille Leach tossed a two-hit shutout and the Irish got all the offense they needed in the third inning when juniors Kelsi Sorenson and Jordan Henderson delivered RBI singles. Abby Wingo had two hits, both doubles, in the loss for Sunset.
5A
Ridgeview 5, West Albany 3 – Lorena Vasquez hit a solo homer and Kiani Nakamura added an RBI double as part of a two-run fourth inning that gave host Ridgeview an insurmountable lead. Allicitie Frost was stellar on the mound for the victorious Ravens. She got touched for homers in the last two innings by Ellie Babbitt and Haily Greening but otherwise was in control in the route-going performance. Ridgeview outhit the Bulldogs 10-5 for the game.
Dallas 7, Hillsboro 4 -- Emma Classen led an 11-hit Dallas attack with a 4-for-4 afternoon with three RBIs and two runs scored. Adrian Lee and Maddie Doig chipped in two hits apiece in support of winning pitcher Kaelynn Simmons, who fanned six.
4A
La Grande 9, Junction City 2 -- Jayce Seavert hit three home runs to spark the host Tigers to the 9-2 win and send the reigning champs back to the 3A championship game for the second straight season. Seavert's first round tripper, a two-run shot, gave La Grande a 2-0 lead in the bottom of the first inning. The junior also hit two-run shots in the fourth and sixth innings. Allie Brock chipped in with a three-run homer in the third inning. Junction City outhit La Grande 9-8, but could manage only Mariah Ohman's RBI double in the third and an RBI ground out from Lindsey Stripling in the top of the seventh. Brock went the distance to get the win for La Grande, fanning eight.
Henley 10, Banks 0 -- Paige Barnett led off with an inside-the-park home run on the first pitch and the Hornets added five more runs to lead 6-0 after the first inning. Carli Moore and Jessica Northcutt hit back-to-back RBI doubles and Katie Majors and Lilly Poe drove in runs in the inning for Henley. Maddie Perez added a two-run double and Poe pitched a one-hitter with seven strikeouts in the five-inning win. The Hornets, champions in 2017, will play in their third consecutive state title game.
3A
Clatskanie 10, South Umpqua 4 -- Shelby Blodgett launched a fourth-inning grand slam to propel the undefeated Tigers to the title game. Tayah Kelly led off the game with a homer for South Umpqua, which trailed only by one run, until Clatskanie's five-run fourth, capped by Blodgett's dinger. Blodgett went the distance in the circle to get the win. Clatskanie finished with six extra base hits. The Tigers will try for a double on Saturday, having already won the 3A girls' basketball crown.
Dayton 5, Cascade Christian 4 -- Jodie Desmet's sacrifice fly in the bottom of the sixth was the game winner. Maddie Fluke helped the cause with a complete-game five-hitter, allowing just one earned run; and her triple drove in two. Aubrey Quast and Kara Palmer combined for four hits and three RBIs in the loss for Cascade Christian. Challengers pitcher Katelyn Willard threw a one-hitter, allowing two earned runs.
2A/1A
North Douglas 2, Lakeview 0 -- Nicki Derrick hit a two-run home run in the first inning and threw a no-hitter with 10 strikeouts for the Warriors, who will play for their second title in three seasons Friday. Riley Black singled and scored on Derrick's home run off Lakeview's Alyson Yates, who allowed five hits and struck out six.
Kennedy 7, Toledo 1 -- Grace Schaecher threw a complete-game three-hitter, striking out eight, and tripled as part of a four-run fourth inning in Kennedy's road win. Ellie Cantu had two hits and two RBIs for the Trojans.