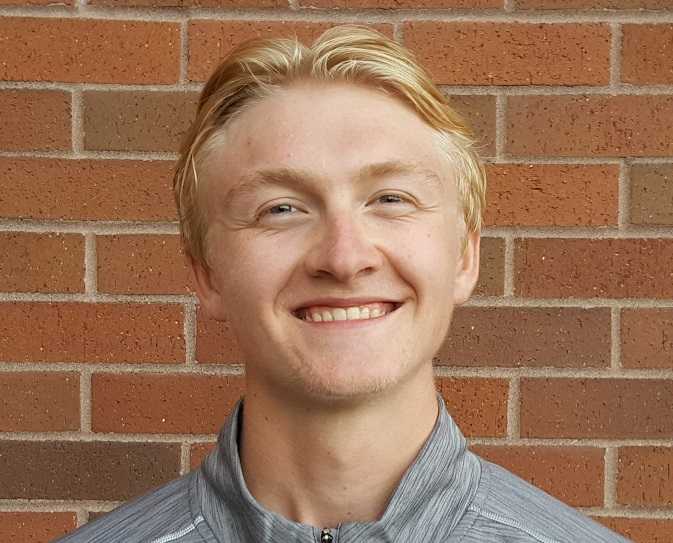 GRESHAM -- Ashland's Evan Holland and Crater's Jantz Tostenson waged an instant classic distance race Friday in the OSAA/OnPoint Community Credit Union 5A boys meet at Mt. Hood Community College.
With their duel in the 3,000 meters, the Southern Oregon runners joined elite company on the state's all-time list. Holland ran 8:13.10 for the fastest state meet 3,000 since Eric Logsdon's legendary run in 2000.
Tostenson, a Georgetown-bound senior, made a tactical decision to run for the win. Running in a rain shower, he attempted to pass Holland with 200 meters left, but Holland, who had the inside position, matched Tostenson's surge and wouldn't let him pass.
The two standouts hit the homestretch with the clock not yet at 8 minutes.
"He's a great competitor and a great friend, too," Holland said.
Holland moves to No. 4 in Oregon history behind Galen Rupp, Steve Prefontaine and Logsdon, who ran 8:10.66 for the fastest performance in state meet history. Tostenson accelerated all the way to the finish line in 8:14.01, good for No. 5 in state history.
"When (Holland) made a move with three laps to go, I went around everyone (else) and thought OK, I've got to latch on and see where it goes," Tostenson said. "I got around him, but a great runner, E.J., he responded well and I give him props for that."
In the 6A boys final, Franklin sophomore Charlie Robertson got a late lead on McMinnville's Zane Fodge and he was able to hold he margin to the finish line. Robertson ran 8:32.08 and Fodge was second in 8:32.50.
Summit's Fiona Max led the 6A girls 3,000 meters from start to finish, and pulled way from Sunset's Lucy Huelskamp and Lincoln's Kyla Becker to win in 9:43.89. Max's time takes her to No. 9 on the all-time state list.
"When we came out to run on the track yesterday it seemed fast," Max said. "We thought this is a PR track."
Hood River Valley's Frances Dickinson won the 5A girls race in 10:12.83.
Simon Seung Park of South Eugene cleared 16-6 to win the 6A boys pole vault one year after a no-height result. Park waited out a rain shower before taking three attempts at 17-5 but was unable to threaten that bar.
There were big marks in the boys javelin competitions. North Bend senior Ty Hampton, the U.S. leader, threw 213-11 for the win but came up short of his goal of 230 feet.
Central Catholic's Joe Nizich won the 6A crown with 209-3.
Tualatin's Mariano Kis won the 6A shot put title with 57-11, which could be the first piece of a team title run for the Timberwolves. Teammates Kwabena Lynn and Dominique Loggins ran the two fastest times in qualifying for the 100 meters.
The 6A and 5A meets conclude on Saturday.
Doug Binder is the editor of DyeStat.com