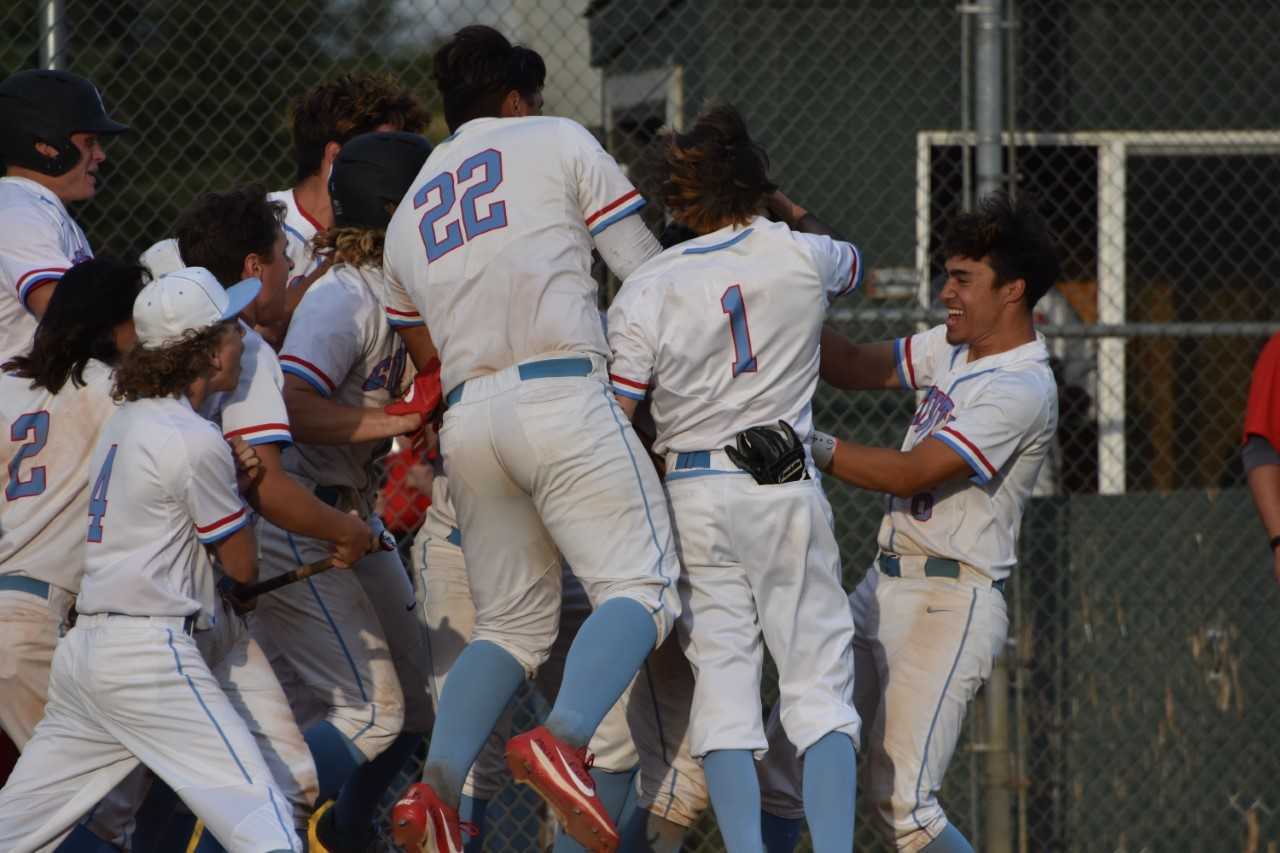 SALEM – Senior Kaiden Doten hit a two-out, walk-off grand slam in the bottom of the ninth inning to lift South Salem to a 9-5 win over West Salem in the second round of the 6A baseball playoffs Wednesday.
The Saxons loaded the bases with two outs against Kyle Kronenberg before Doten hammered the first pitch he saw over the fence, putting his team into the quarterfinals.
No. 4 seed South Salem (22-5) escaped elimination despite trailing No. 20 West Salem (15-12) – its Mountain Valley Conference rival -- by two runs in the seventh inning.
"Our team has a lot of fight," Doten said. "I was kind of scared for a bit but I trust my guys. It's a team effort. One guy doesn't perform, that means the whole team. If the other dudes don't score, I can't do that. Those runs are just as important as mine, everyone contributed as much as I did."
West Salem, which dropped both conference meetings to South Salem this season, took a 5-3 lead in the seventh inning on back-to-back solo home runs by Kaden Reidhead and Colby Albee.
"It was fun, just having that energy in the dugout," said Albee, who had two home runs in the game. "Everyone was happy, jumping all around. It was really cool to see that. We haven't done that all season long. That was really fun."
Down to their final out, the Saxons got RBIs from seniors Sean Alvarado and Ryan Brown to tie 5-5 and force extra innings.
Brown, who came on in relief of Noah Ferguson after Albee's home run in the seventh, held West Salem in check in the eighth and ninth innings.
"It wasn't so much as winning as to have our teammates backs," Brown said. "When Noah goes down, gets out of the game because he gets two bombs off of him, I'm going to come in there and shove for him. I'm going to come in and hit for the guys who are out there. Kaiden strains his back stretching for us. Everyone does what they can with the injuries they have."
South Salem will play host to No. 5 seed West Linn in a quarterfinal Friday.