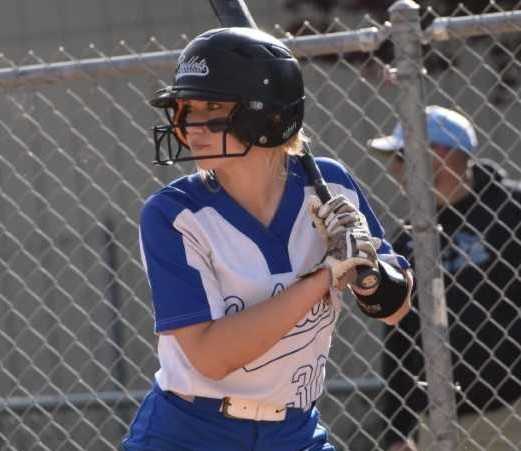 KEIZER – For much of Monday's game against visiting North Medford in the first round of the 6A softball playoffs, Mountain Valley Conference champion McNary seemed to be pressing.
"Today we were uptight and we thought we had to do too much," McNary's Taylor Ebbs said. "When we play our own game is when we hit the ball. If we go out and we're playing our game, no one can stop us."
Down by three runs in the bottom of the sixth, the host Celtics stirred to life. Hannah Ebner hit an RBI single and they loaded the bases with two outs for Alexis Cepeda, who ripped a go-ahead, three-run double on the ninth pitch of the at-bat.
McNary held on for a 5-4 win.
"I'm still a little shaky," Cepeda said of the hit. "I was just surprised. I wasn't hitting that good at the beginning of the game but then it really felt good to finally get one."
Cepeda went 2 for 3 with three RBIs in the win. No. 14 seed McNary (20-8) advances to a second-round game Wednesday at third-seeded Sheldon.
"We're going to come out to practice tomorrow and practice very hard and hopefully do a great job," Cepeda said.
The Celtics needed time to adjust to the playoff pressure Monday, according to Ebbs, who drove in her team's first run with a single in the third inning.
"Our coaches were uptight so that made us uptight," Ebbs said. "When they started to calm down a little bit, we were able to calm down and bring out the win."
Ebbs made defensive plays from her shortstop position that helped keep North Medford from doing further damage. Cepeda made a nice catch in center field to end the sixth inning that saved possibly two runs.
Kyleigh Lopez went 4 for 4 and Shahar Miles had three hits for No. 19 seed North Medford (13-14). Lauren Barry drove in two runs.