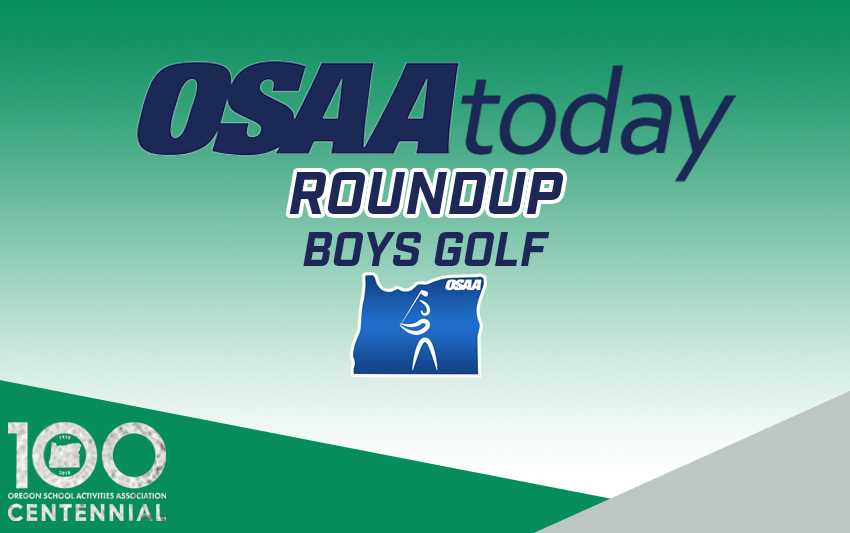 Jesuit took a major step toward a third consecutive state title by taking a first-round lead in the OSAA/OnPoint Community Credit Union 6A golf championships Monday at Trysting Tree Golf Club in Corvallis.
The Crusaders shot a 5-over-par 289 to lead Metro League rival Mountainside (303), Central Catholic (311), Lake Oswego (314) and Summit (314). The second and final round is Tuesday.
Jesuit junior Andrew Reinhardt and freshman Ethan Tseng shot an even-par 71 to share the lead with Lincoln senior Nate Stember, the reigning champion. The Crusaders other scorers were sophomore Brody Marconi (73) and sophomore Owen Mackin (74).
Mountainside junior Mateo Fuenmayor is one shot back at 72. Marconi and West Salem sophomore Brandon Eyre are tied for fifth at 73.
5A
Ridgeview junior Isaac Buerger hold the lead after one round in the 5A tournament at Trysting Tree.
Buerger, who won the 2017 title and finished fifth last year, shot an even-par 71 to lead Crescent Valley senior Michael Gray and The Dalles junior Aidan Telles by one stroke.
Thurston senior Ty Garner, the reigning champion, is tied for fifth at 75.
Crescent Valley, led by Gray and senior Matthew Zaback (74), shot 307 to move into first place. The Raiders lead Mid-Willamette Conference rivals Corvallis (325) and West Albany (326).
4A
Marist Catholic, last year's 5A champion, took control of the 4A team race on its home course at Emerald Valley Golf & Resort in Creswell. The Spartans shot 313 to lead Seaside (331) and Valley Catholic (354), last year's champion.
Marist Catholic sophomore Nick Watts shot a 2-over-par 74 and junior teammate Arnav Reddy fired a 76 to stand first and second, respectively. Also contributing for the Spartans were sophomore Alec Vendetti (fifth-78) and junior Jared Charbonneau (13th-85).
Stayton senior Evan Massena and Seaside freshman Carson Kawasoe are tied for third at 77.
3A/2A/1A
La Pine junior Tommy Rohde, Portland Christian sophomore Kameron Gomez and Rogue River junior Evan Mengershausen share the lead at 80 after the first round of the 3A/2A/1A tournament at Emerald Valley.
Rohde and Gomez finished sixth and 12th, respectively, in the tournament last year.
Oregon Episcopal outscored Bandon 346-350 to take the team lead. Bandon beat Oregon Episcopal by 16 strokes to win the title last year.