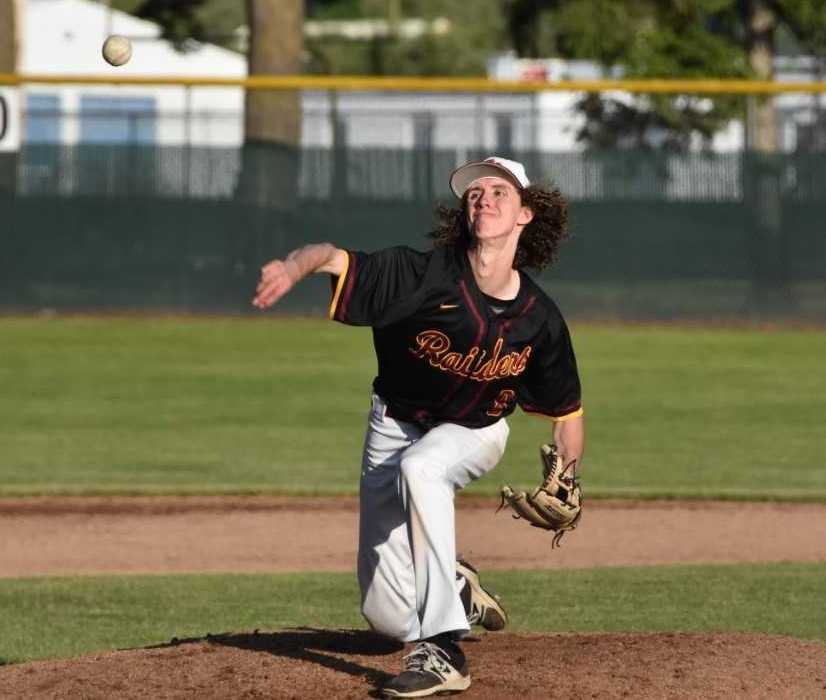 SILVERTON – No. 3 Crescent Valley threw a changeup at No. 4 Silverton to win a pivotal Mid-Willamette Conference baseball game Wednesday.
The Raiders started the game with hard-throwing junior pitcher Taylor Holder, who has committed to Oregon, but when Holder hit a rough patch in the first inning, they turned to junior Roam Neff.
The softer-throwing Neff took it the rest of the way, throwing 6 2/3 innings as visiting Crescent Valley held on for a 9-5 win. It allowed the Raiders (19-4, 9-3) to pull into a second-place tie with Silverton (16-5, 9-3) and West Albany (14-6, 9-3), one game behind Central (17-4, 10-2).
"We know he's a strike thrower, but he was a guy that is really hard to hit," Raiders assistant coach Scot McDonald said of Neff. "Sometimes you can have 95, or you could have that 68-70. Extremes that kids don't see too often.
"And so he's kind of that extreme where it's slow and he's spotting it up, his ball sinks and moves. High school hitters aren't pure hitters, so you allow them get themselves out by allowing them to swing at the balls that are going over the plate."
Crescent Valley took a 6-0 lead in the top of the first inning, but Silverton answered with three runs off Holder and had the bases loaded with one out. That's when the Raiders called on Neff, who forced in a run by walking junior Zack Gerhards but escaped the inning with a 6-4 lead.
"It was pretty stressful, and then I came in," Neff said. "I didn't think I'd do so good. I walked the first guy and then I came out and threw strikes and tried to be as calm as possible."
In his relief stint, Neff allowed two runs and struck out four as Crescent Valley avenged Monday's 2-1 home loss to the Foxes.
Silverton senior Hunter Runion said there was "no excuse" for the defeat.
"We were a little lazy in the dugout with timing and stuff. We've got to be better than that," Runion said. "We should have teed off on him. … It was a little different going from Taylor to seeing Roam."
Silverton senior Caleb Ward put a positive spin on the split with the Raiders.
"It's a good experience because it does show us the type of team we are," Ward said. "It shows that we can compete at the top level that Crescent Valley has competed at for a couple of years now. That was one of the first times we've taken a game at their place, and that just kind of shows that we can grate it out if we play our game."
It was a critical win for Crescent Valley, which plays West Albany in a key two-game set Friday and Monday.
"It was huge. If we don't win this we'll be not looking so good," Neff said.