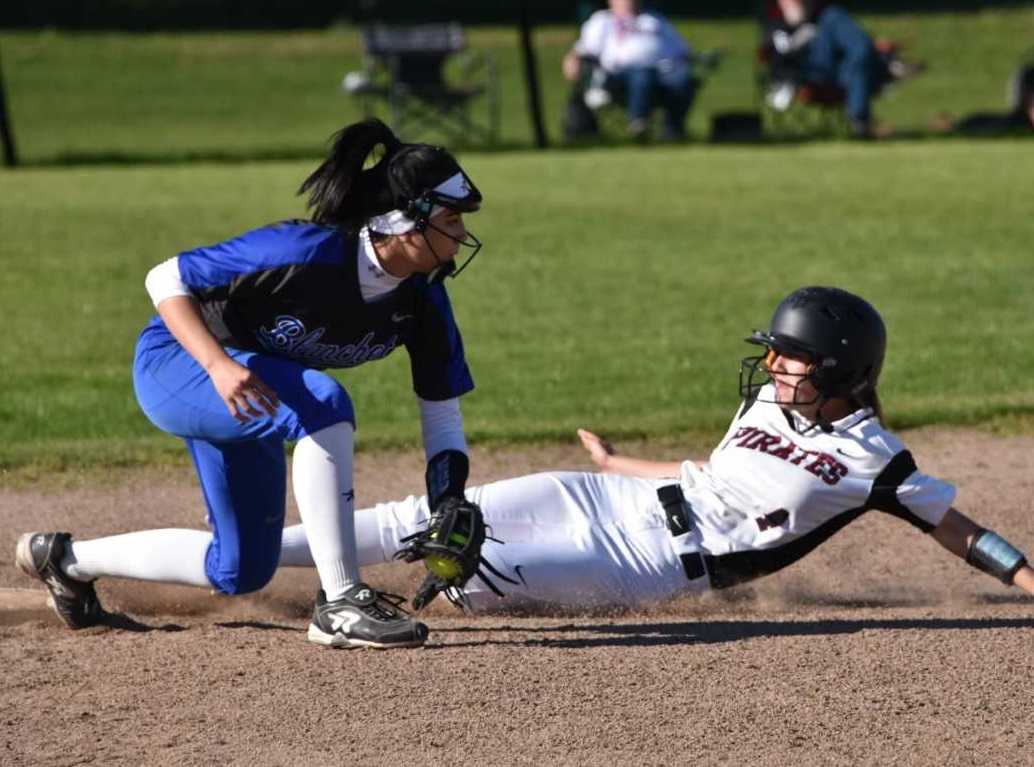 SALEM – No. 9 Blanchet Catholic added some intrigue to the 3A PacWest Conference softball race Tuesday with a 7-4 home win over No. 3 Dayton.
With the win, the Cavaliers (10-8, 4-2) avenged a 5-3 loss at Dayton on April 12 and moved within a half-game of the reigning 3A champion Pirates (12-4, 4-1).
Blanchet Catholic broke a 4-4 tie with three runs in the bottom of the sixth to end Dayton's winning streak at nine and remain in the hunt for the PacWest title.
Cavaliers junior pitcher Savannah Barchus and senior Khari Ruiz had three hits each for the Cavaliers, who outhit the Pirates 13-11. Senior Ally Jones added two hits and an RBI.
"I feel like it gives us a confidence booster like, 'Oh, we really can beat them,'" Jones said. "They're like third in state and we came in to this like, 'OK, we can do it,' but not hardcore feeling it. Then we do it and we want to come to the next game and win."
The loss was an eye-opener for Dayton.
"It's going to show us that we're going to have to work hard every inning and not give up even if we've got the lead," Pirates junior Sofia Cicerone said. "I think it's good that we're not invincible and that we do make mistakes. And it's good that we've lost this game now for ourselves, so we can do better."
Blanchet Catholic scored three runs in the third inning to take a 4-3 lead. Dayton senior Cate-Lynn Jacks hit an RBI double in the fifth to make it 4-4, but Barchus, who had seven strikeouts, shut down the Pirates the rest of the way.
"I think we got into our heads about Savannah," Cicerone said. "She's a really good pitcher. I play with her in tournament (softball). I think we got into our heads thinking that she's a really good pitcher and, 'I wouldn't be able to hit off of her,' when we need to get in there and be confident."
Cicerone had two hits and two RBIs, freshman Lacey Smith had three hits and Jacks added two hits for Dayton.