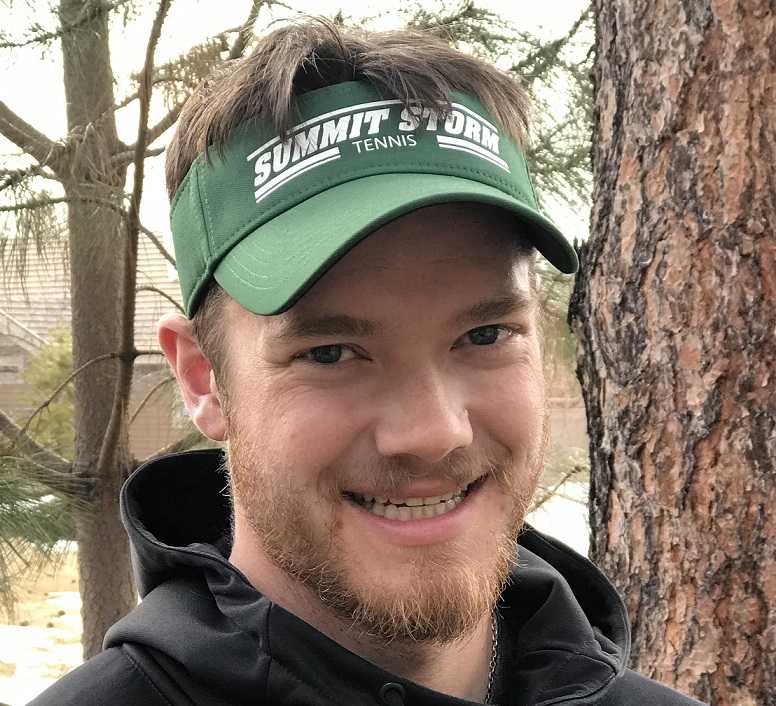 The 2019 season represents a new frontier for Summit boys tennis, one of the state's most successful programs.
The Storm -- 5A champions eight times since 2009, including the last five -- is climbing to 6A. And the team is joining the Mountain Valley Conference, which means long road trips from Bend to Salem.
But the biggest change is at coach, where Paxton Deuel replaces Josh Cordell, who shaped the culture of the program since Summit opened in 2001.
Deuel knows all about Storm tennis, though. Before graduating from Summit in 2012, he won two state titles in singles and one in doubles.
"I think Summit tennis, in its lifespan, we're ready to take that crack at 6A, to move up there and take a swing at those top schools," Deuel said. "I think it's good for the guys. They need some hill that you're trying to climb. I think it's a good time for that transition from Josh to me because of the transition from 5A to 6A."
After Summit, Deuel played one season at the University of Portland before transferring to Trinity University in San Antonio, where he was an NCAA Division III All-American and two-time player of the year in the Southern Collegiate Athletic Conference.
He spent a year working with Jonathan Stark's Oregon Elite Tennis academy in Portland, then finished up his master's in education at Portland. He returned to Bend to look for a teaching job, all while keeping his eye on Summit tennis.
"Part of the reason I moved back here is because I knew that Josh was most likely going to be stepping down," said Deuel, who is hopeful to land a teaching position this year.
The Storm is deep (54 players) and talented. Both state finalist doubles teams are back in juniors David Feldman and Ryan Abbott, the reigning champions, and seniors Dylan Warren and Joshua Moore.
Summit graduated 5A singles champion Logan Hausler, but gets a jolt with the addition of sophomore Nate Bonetto, who spent his freshman year at a tennis academy in California. Bonetto is ranked No. 1 for USTA 16s in the Pacific Northwest region and is on the bubble for the top 100 nationally.
Still, a lot must come together for the Storm to challenge three-time reigning 6A champion Jesuit, which boasts a two-time singles champion in junior Peter Murphy.
"To have a chance of winning it, the team is going to have to improve," Deuel said. "Because there's a solid foundation, a solid culture already, my job with the top guys is to get them to rise one more step, two more steps, so we can do well in 6A."
Summit will get a taste of top 6A competition when it competes in the Oregon Invitational on April 12 and 13 at Tualatin Hills Tennis Center.