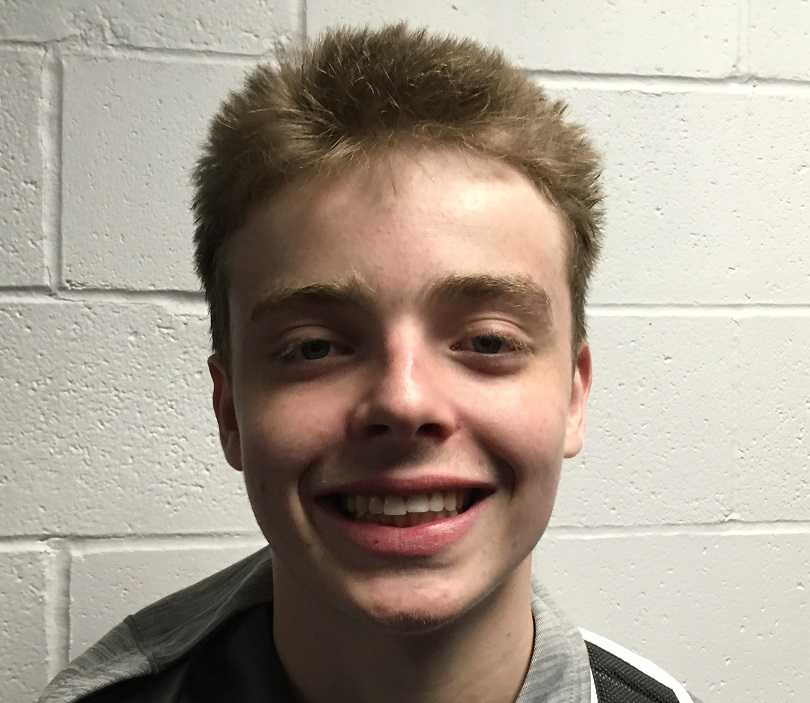 PORTLAND – Oregon City entered the OSAA / OnPoint Community Credit Union 6A boys basketball tournament as the team with a defensive reputation.
Clearly, Lake Oswego deserves some of that hype.
The top-seeded Lakers stifled, smothered and ultimately unnerved Three Rivers League rival Oregon City in a quarterfinal Wednesday afternoon at the Chiles Center, rolling to a 69-30 win to advance to the semifinals for the first time since 2013.
By the middle of the second quarter, Lake Oswego had built a 27-2 lead by holding the eighth-seeded Pioneers to 1-for-13 shooting and forcing seven turnovers. It was drastically different than the teams' two league meetings, which the Lakers won by 14 and 10 points.
"I think it's a statement game," Lake Oswego senior center Fred Harding said. "We're No. 1 and I think we deserve to be there. So this just shows what we can do if we put our minds to it."
Senior guard Josh Angle scored 18 points, seven rebounds and four assists, sophomore point guard Wayne McKinney had 14 points, five assists and three steals and Harding added 10 points, nine rebounds and two blocks for the Lakers, who will meet Jesuit in the final four Friday afternoon.
"We knew they were going to be physical and play real hard on the defensive end, so we knew we had to bring it," Angle said of the Pioneers, who allow a 6A-low 43.3 points per game. "I think what you saw tonight was just the culmination of a lot of things going our way, and us coming out with full intensity and full focus from the get-go."
The Lakers (23-4), making their first tournament appearance in six years, seemed right at home at the Chiles Center. They shot 56.9 percent (29 for 51) and held Oregon City to 21.7 percent (10 for 46).
"They've been preparing for this moment," Lake Oswego coach Marshall Cho said. "Obviously, we got a monkey off our back to get here. They just came out, they played loose and they played their game. I think Oregon City is a really good team, but for us to do that, I was pleasantly surprised. Obviously, I wasn't expecting that."
Neither was Oregon City (19-8), which played its first tournament game in nine years.
"I can't account for it," Pioneers coach Aaron Newkirk said. "I did not see that coming, the way the kids have played all year and the preparation we had. I thought we'd come out a lot better than that. So I was pretty disappointed."
Both teams were off the mark in the opening minutes, but Lake Oswego grabbed the momentum behind the 6-foot-7 Harding, who threw down two dunks as the Lakers took a 7-0 lead.
"I always try to come out with the most energy I can, because that's what really drives our team is tempo," Harding said. "When you have good energy, you have good tempo, and everyone's able to work cohesively."
After an Oregon City basket, Lake Oswego reeled off 20 consecutive points in the next seven minutes. McKinney was at the heart of the run, terrorizing the Pioneers with his on-ball defense and taking turns with Angle scoring in transition.
"Our coaches have challenged him the whole season to be not just a great defender, but a dominant defender," Angle said of McKinney. "And I feel like he really showed that tonight. In my opinion, he is probably the best on-ball defender in the state, just with his combination of quickness, strength and active hands. He's really hard to play against."
Lake Oswego built the lead to 35-5 just before halftime and pushed it to 55-14 in the third quarter. The defense never let up.
"We knew our personnel and we really focused on our rotations," Harding said. "We had really good rotations. Anytime there was a baseline drive, someone was there to help."
Oregon City's high scorer was senior post Erich Nova, who had six points and six rebounds. The Pioneers will try to find their footing in a consolation game against Central Catholic on Thursday morning.
"A lot of it was we let the moment get to us instead of the opponent," Newkirk said. "So that's disappointing. We've had a great year. We want to finish strong."
The Lakers turn their attention to the semifinal against No. 4 seed Jesuit (21-6). They won at Jesuit 53-51 on Dec. 11 and lost to the Crusaders 63-57 on Dec. 29 in the Les Schwab Invitational.