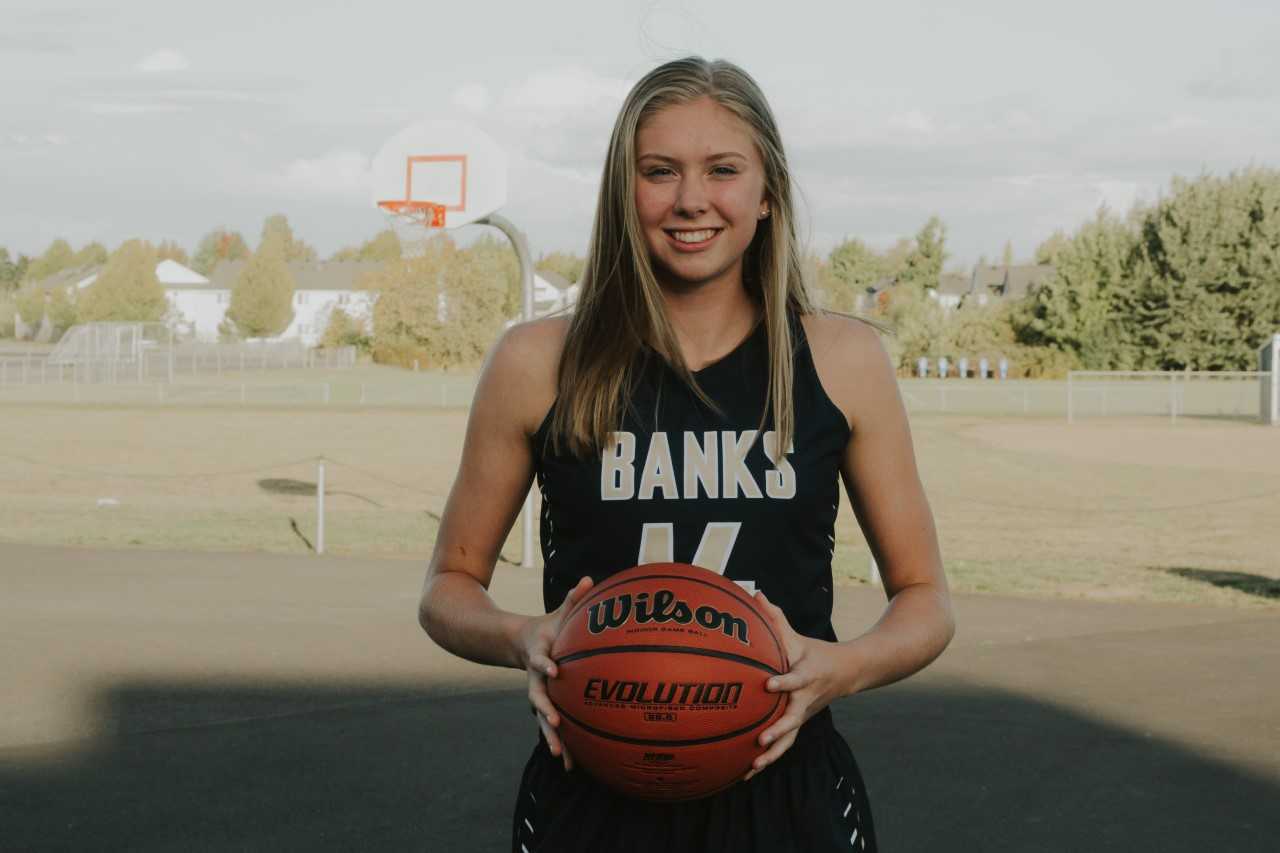 [Editor's note: The 2018 Oregon 4A Player of the Year is having another sensational season for Banks, which is 14-4 and ranked second in the latest OSAAtoday Coaches Polls, out later today. Meet Aspen Slifka as part of our recurring "Take Five" feature designed to offer a quick look at some of Oregon's most prominent high school sports standouts. We asked Slifka to review more than 20 random questions, then pick five to answer so that we might learn more about her.}

OSAAtoday: What is one thing people don't know about you?
Slifka: Most people don't know that I have played piano since first grade. It has been a big part of my life and it's something I really enjoy.
OSAAtoday: How did you get your start in basketball?
Slifka: I got to see my older sister play basketball when I was younger and I loved going to her games. My mom also encouraged me to play and was my coach from third to eighth grade.
OSAAtoday: What are you most excited about for college?
Slifka: I am really excited to continue my education and basketball career at Northwest Christian University. I can't wait to play for Coach Meadors and get to be part of a great team!
OSAAtoday: You can blink and be transported to any place in Oregon for a day. Where do you go and why?
Slifka: I would go to Pacific City for a day because my family goes there every summer and I love climbing the huge sand dune and spending time on the beach.
OSAAtoday: What's the song you MUST listen to before game time?
Slifka: My team has a playlist of songs that we listen to before every game. A few of my favorites would be Stand Up by The Cab and The Show Goes On by Lupe Fiasco.