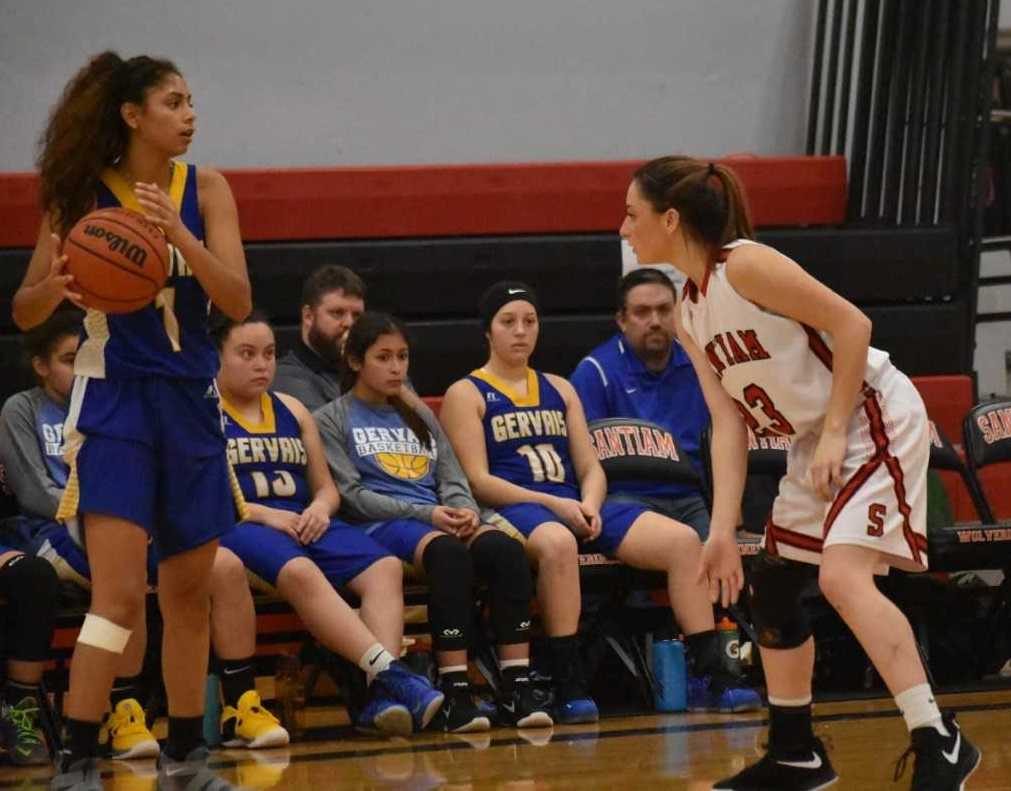 MILL CITY – Sophomore Celi Vasquez hit a three-pointer as time expired to lift visiting Gervais to a 39-38 win over Santiam in a 2A Tri-River Conference girls basketball game Monday night.
Vasquez finished with 22 points, including six three-pointers, for the Cougars (9-4, 3-1).
"It was pure happiness. I was just happy and smiling. It was exciting," Vasquez said. "We just build up that energy and just cheered on each other, build up that energy. That's how we can build it up and get better."
Vasquez made a three-pointer to cut Santiam's lead to 37-36 with 1:06 left. After Wolverines senior Shyanne Ward split two free throws to make it 38-36, Gervais coach Kyle Buse called timeout with 20 seconds left.
The Cougars worked the ball around until Vasquez got it with about three seconds left, and she fired away from it front of her team's bench.
"I didn't even see the rest of the shot," said Gervais sophomore post Mary Davidson, who scored seven points. "I just turned around and was like, 'OK, I've got to get that rebound.' And it goes in and I was like, 'Yes!'"
Junior post McKenzie Dodge scored 19 points and senior wing Maddison Hicks added eight points for Santiam (9-4, 2-2), which played without senior point guard Maddy White, who injured her ankle in warmups.
"It's hard to fill a role like that with Maddy being out, but we got really good ball handlers like Jasymn (Clark), Cami (Duncan) and Shyanne," Hicks said. "We all-around have a really good basketball team."
Gervais led 10-2 but the 6-foot Dodge used her size and physicality to help the Wolverines get back to within 12-9.