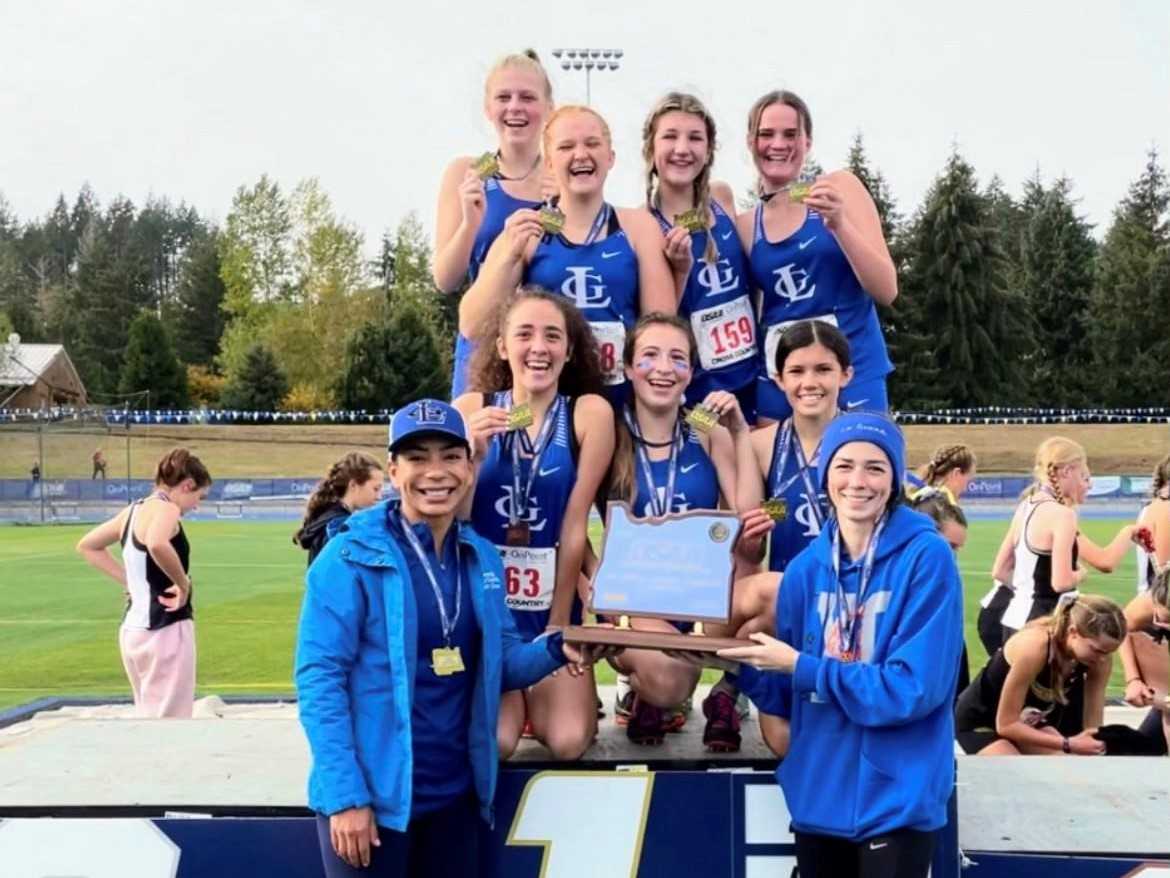 Coming off its first state title, and boasting the top three returning finishers from the 4A championships, La Grande's girls cross country will be wearing a target this season.
But coach Alma Crow doesn't expect the weight of high expectations to slow down the Tigers.
"I don't think the girls feel that pressure. If anything, they feel the pressure from me," Crow said. "I tell them, 'You can't be fixated on what happened in the past. It's a brand new year, a brand new start. We're starting from scratch.'"
Crow, entering her 12th season as the team's coach, knows how to push the Tigers' buttons. Her current crop of runners are the first fruit of a middle school program she started six years ago.
"They have a really, really special spot in my heart for that reason," she said. "We've grown up together, me as a coach, them as runners. They've gone through all that with me."
Crow (formerly Garcilazo) – who was the 800-meter state runner-up for Umatilla in 2005 and went on to an All-American college career at Eastern Oregon, where she set school records in the 400, 800 and 1,500 – has forged a deep connection with her athletes.
"It's going to be bittersweet when they leave because this is once-in-a-lifetime as a coach to have these type of runners," Crow said. "And we really bond."
In last year's state meet, the Tigers outscored runner-up Philomath 62-84 as "everybody brought their A game," according to Crow. This year, the team will have individual title contenders in junior Cecilia Villagomez (second at state), senior Emily Tubbs (third) and sophomore Brooke Perry (fourth). They also bring back their No. 4 runner in senior Kiah Carlson (15th).
Perry is riding the momentum of an outstanding track season, when she won state titles in the 1,500 and 3,000 meters, setting school records in both events. After splitting her time between cross country and soccer last fall, Perry is fully committed to cross country this season.
"I think track lit a little fire under her," Crow said. "Last year I only got her half the time. The fact that I'll get her full-time this year is really exciting. I think the way she competed in track, it really put something into perspective of what a special runner she is. I know that her love is in soccer, but it's like, 'Maybe I can do something in running.'"
Tubbs won the 4A title in 2021 but settled for third last year, when her time on the state course was 31 seconds off her winning time from the previous season. Villagomez was ninth at state as a freshman before moving up to second last year, 26 seconds behind the winner, Phoenix senior Kyla Potratz.
Crow said her runners have returned this season highly motivated and in excellent condition.
"Their spirits are up. They're looking forward to it," she said. "Some of them, for their standards, they had a good track season. Some of them, they weren't very excited how they ended, so that also fuels their fire."
Crow can see the growth from last season.
"It's really nice to see the maturity level in these girls," she said. "It really stands out. I usually have to be really on them, and this year, they just do it."
The team put in good work at the Ultimook Running Camp in Tillamook in early August.
"It was really nice for them to get out and experience different terrain and atmosphere," Crow said. "They just love it. They came back, they were so excited. It really is something special for the girls. They'll be there again next year."