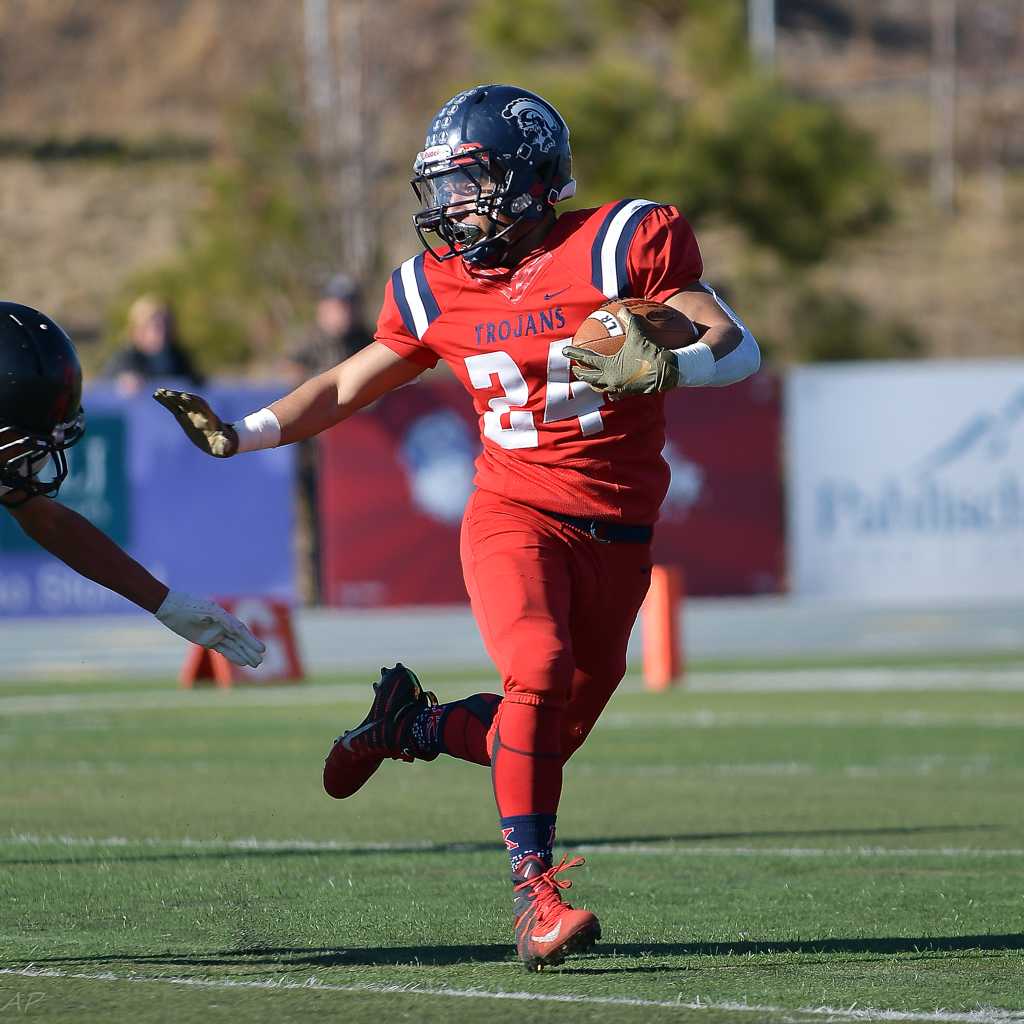 BEND -- Junior Emorej Lynk scored two touchdowns as No. 10 Kennedy defeated No. 11 Lost River 23-16 in a 2A football semifinal Saturday at Summit High School.
The Trojans (10-2) will make their second appearance in the championship game in four seasons when they play No. 5 Santiam (10-1). Kennedy lost to the Wolverines 44-0 in a Special District 2 game this season.
"The difference is these guys believe in each other," Kennedy coach Joe Panuke said of the difference in his team from that Week 3 loss. "They know if they stick together and play hard, that they can get it done."
Said Trojans sophomore David Reyes: "We had some doubters in the beginning. But we show up, play physical and keep our heads straight. That's made good things happen for us."
Lynk caught a 71-yard touchdown pass from Angel De La Rosa to put Kennedy ahead to stay 16-13 in the second quarter. Lynk, who rushed for a team-high 88 yards on 10 carries, scored on a one-yard run in the third quarter to make it 23-13.
Lynk's second touchdown was set up when Lost River failed to field the second-half kickoff after the ball bounced off a Raider's foot.
Lost River (7-4) got a 37-yard field goal from Jorge Palomar early in the fourth quarter to pull within 23-16. The Raiders reached the Kennedy 16- and 25-yard lines on their last two possessions but came up empty, the last threat foiled on an interception by Isaiah Basargin with 2:19 left.
Reyes had a 94-yard kickoff return for Kennedy in the first quarter. Nolan Britton and Jayce Fenner had first-half touchdown runs for Lost River.