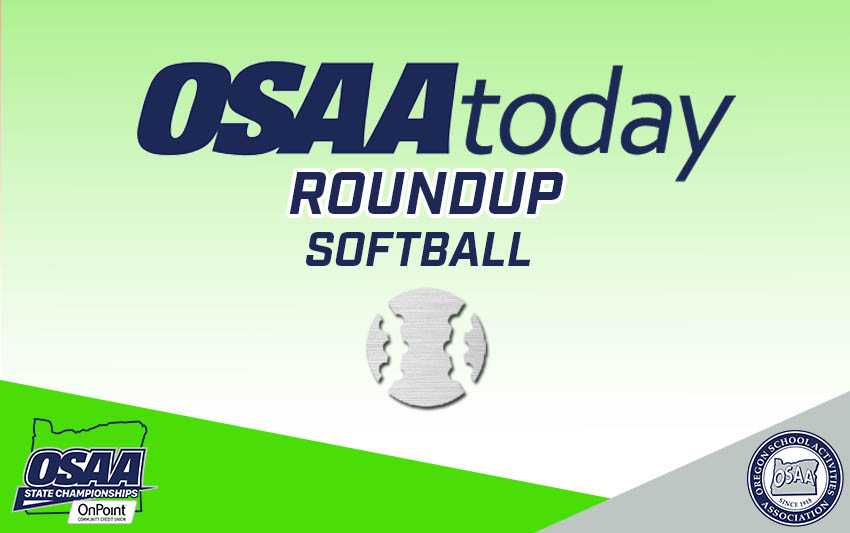 Upstart West Linn continued its stunning, late-season run Monday in the first round of the 6A softball playoffs.
The No. 27-seeded Lions – who opened the season with a 1-17 record – rolled to a 6-0 win at No. 6 South Medford, their seventh victory in the last eight games.
The Southwest Conference co-champion Panthers (22-5) had won 13 of their last 14 games entering the playoffs, but could not break through against West Linn senior pitcher Addison Sobotta, who held them scoreless on five hits.
The Lions (8-18) got solo home runs from Courtney Williams, Rebecca Gomez and Ava Sin. Williams and Gomez hit their blasts in the second and third innings, respectively, for a 2-0 lead.
Gomez and Gracie Gabel hit back-to-back RBI doubles in the fifth inning to make it 5-0. Sin finished the scoring with a home run in the sixth inning.
Gomez went 3 for 4 for the Lions, who collected 10 hits off South Medford pitchers Kacee Hudson and Jordan Knutson.
West Linn advanced to the second round to face No. 11 Tualatin. The Lions split two Three Rivers League games against the Timberwolves, winning the most recent meeting 9-5 on May 11.
6A first-round highlights
No. 8 seed Newberg survived an upset bid as Abby Carsley hit a three-run, walk-off home run in the bottom of the eighth inning for a 4-2 win over No. 25 Roseburg. … Lakeridge's Holly Beeman threw a perfect game, fanning 17, in a 1-0 win over Central Catholic. She outdueled Ally Hyde, who allowed five hits and struck out 14. Ella Hoyle drove in the game's only run in the top of the seventh inning. ... Second-seeded Bend, playing its first home playoff game in school history, dispatched Franklin 14-0 in five innings. Addisen Fisher pitched a no-hitter with 15 strikeouts and one walk and had three hits, including a double and triple. Lena Zahniser hit a two-run homer, giving the Lava Bears a team-record 40 this season. …Virginia Harmon had two RBIs and Ava Bendren and Kyla Zhang each had two hits and an RBI in Lake Oswego's 5-2 win over Sherwood. ...
Top-seeded Tigard advanced with a 14-0, five-inning win over Grant. The Tigers scored seven runs in the second inning, getting RBIs from Kani Korok, Olivia Allison, Kaylin Kisor and Ella Dardis. Senior Makenna Reid pitched the first three innings, allowing one hit and striking out eight. … Explosive McMinnville rolled past Nelson 13-3 in six innings. Margo McManus went 4 for 4 with a double, home run and three RBIs for the Grizzlies, who had 17 hits. Adi Paasch went 4 for 4 with three doubles and two RBIs and Mackenzie Bekofsky went 3 for 4 with two doubles. Bekofsky pitched a one-hitter with nine strikeouts, not allowing an earned run. …Morgan Calcagno and Leah Emmarson hit home runs as No. 23 Barlow knocked off No. 10 Westview 9-6. Calcagno and Peyton Trickel each went 3 for 3 for the Bruins. ...
Oregon City handled Reynolds 10-0 in five innings as Lily Riley pitched a no-hitter, fanning 13 of the 17 batters she faced. She also had a single and a triple. Allyson Nordling belted a grand slam for the Pioneers, who had 10 hits. … Izzy Enright pitched a six-hit shutout to lead Mountainside to a 7-0 win over Sprague. Ashley Goodale went 3 for 4 with a triple and an RBI and Addison Kachnik and Chloe Arbow each had two hits and an RBI for the Mavericks. .. Fifth-seeded Sheldon, the 2019 champion, routed Roosevelt 16-0 in four innings. Payton Burnham hit two home runs and pitched three scoreless innings. Olivia Gilhuber hit a three-run homer for the Irish. … Camille Schmitz threw a one-hitter with 13 strikeouts to lead Tualatin past Southridge 3-0. Paley Sullivan had two hits for the Timberwolves. ...
Gabbi Urban hit a three-run double to highlight a six-run third inning as No. 20 North Medford eliminated No. 13 Canby 7-4. Alissa Hartzheim, Caileigh Ranes and Anna Gates also had RBIs in the inning for the Black Tornado, which avenged a 4-0 home loss to the Cougars on April 2. Ava Carroll went 4 for 4 for Canby, which ended the season on a six-game losing streak. … Rowan Thompson pitched a shutout with 15 strikeouts and hit a two-run homer to lead South Salem past Gresham 7-0. Emma Cordero had two doubles and an RBI for the Saxons. … Mary Cunningham went 3 for 3 with a double and an RBI to help lead Jesuit past Forest Grove 6-2. Georgia Corey broke a 2-2 tie in the fourth inning with a two-run single. .. Ali Martinez hit a grand slam in a seven-run first inning as McNary handled Grants Pass 13-3 in five innings.
2A/1A first-round highlights
No. 15 seed Pilot Rock/Nixyaawii blanked No. 18 Santiam 9-0 behind Aiva Ellis, who tossed a four-hitter with five strikeouts. Baybay Matamoros went 3 for 4 with two RBIs and Madison Lunzmann went 2 for 3 with two RBIs for the Rockets, who turned three inning-ending double plays. … No. 21 Rogue River scored seven runs in the top of the seventh inning to beat No. 12 Monroe 15-10. Peyton Stillwagner went 2 for 5 with four RBIs and Madi Stancliff went 4 for 5 with two RBIs and three stolen bases for Rogue River. …
Weston-McEwen took out Lost River 7-1 behind Hailey Stallings, who pitched a no-hitter with five strikeouts. The TigerScots scored five runs in the fifth inning, getting RBI hits from Kylie Thornton, Bailey Moore, Luna Dennett and Madison Shell. Thornton added an RBI double in the sixth inning. Moore went 3 for 3 with two RBIs. ... Days Creek got its first-ever playoff win, scoring six runs in the first inning on its way to beating Coquille 18-10. The Wolves had 18 hit, getting three hits each from Lyris Berlingeri, McKenzie Park and Natalie Harris. Riley Crume drove in four runs.