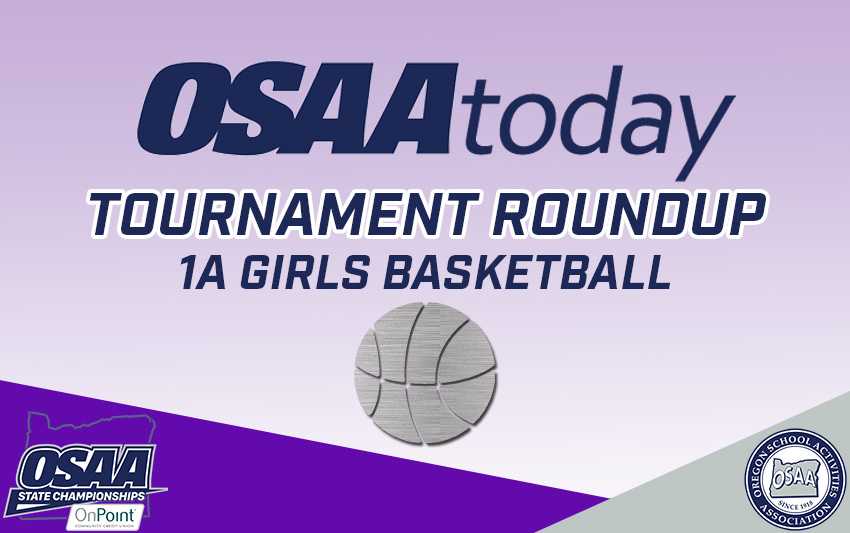 No. 1 Crane made 10 three-pointers – seven by Leslie Doman – to turn back No. 4 Country Christian 44-37 in the semifinals of the OSAA/OnPoint Community Credit Union 1A girls basketball tournament Friday at Baker High School.
The Mustangs (29-1), 2020 champions and winners of the culminating week tournament last year, will face No. 3 Damascus Christian in the final Saturday.
Crane has won 26 in a row since having its 47-game winning streak snapped with a 55-54 loss to Damascus Christian in December. The Mustangs defeated the Eagles in the semifinals last year.
The Mustangs, who trailed Country Christian 30-29 in the fourth quarter, got two tiebreaking three-pointers from Doman down the stretch. She hit another triple to give Crane a 42-35 lead with 1:23 remaining.
Doman scored a game-high 23 points on 7-of-14 shooting, all from three-point range. Kortney Doman added 11 points, 11 rebounds and six steals for the Mustangs.
Country Christian, which finished second to Crane last year, led 21-11 late in the first half. Crane rallied to take a 27-23 lead in the third quarter before the Cougars pulled ahead briefly in the fourth quarter.
Annie Bafford scored 14 points and Elizabeth Grandle had 12 points and 13 rebounds for County Christian. The Cougars owned a 49-31 edge in rebounds but committed 17 turnovers to Crane's four.
No. 3 Damascus Christian 44, No. 2 North Douglas 39: Damascus Christian (25-2) never trailed in downing the Warriors (26-4), holding off a late rally to advance.
Laelie Rasmussen had 13 points and eight rebounds, Sierra Hale scored 12 points and Emily Powers added six points and nine rebounds for the Eagles.
Damascus Christian took a 16-5 lead in the second quarter on a jumper by Rasmussen and was up 20-10 at half. But North Douglas opened the third quarter with an 8-0 run to pull within 20-18.
The Eagles led 37-27 on two free throws by Rasmussen with 3:41 left in the game. The Warriors fought back to within 42-39 when Savannah Harkins split two free throws with 23 seconds to go, but Damascus Christian sealed the win as Powers and Hale each made single free throws.
North Douglas was led by Samantha McDowell, who made three three-pointers and finished with 15 points, seven rebounds and three steals. Brooke McHaffie added 11 points and 12 rebounds.
Damascus Christian won its only titles in 2013 and 2015.