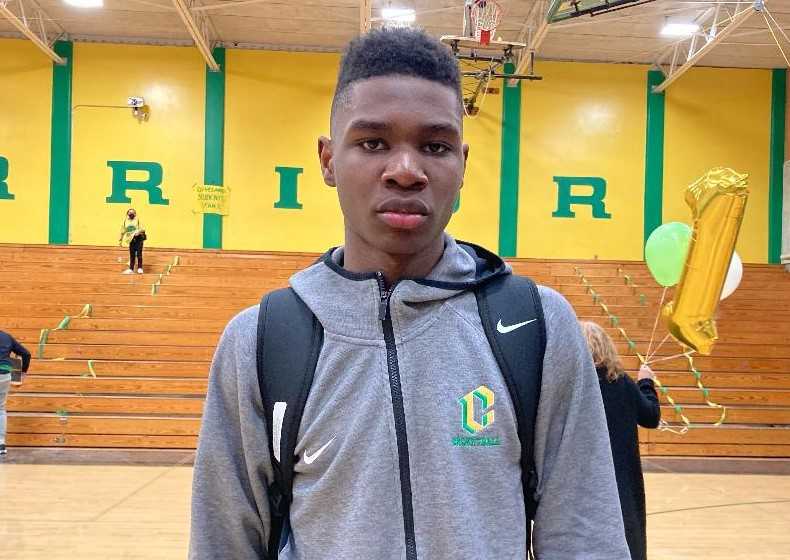 PORTLAND – Junior wing Christian Green scored a season-high 28 points as No. 8 Cleveland earned at least a share of the 6A Portland Interscholastic League boys basketball title Wednesday with a 58-52 home win over No. 4 Grant.
With the win, the Warriors (19-4, 13-2) moved one game ahead of Grant (17-5, 12-3) atop the PIL with one game remaining. Cleveland is assured of its first league title since 1962, when it was co-champion and finished third at state.
"It's something special that we've all envisioned," Cleveland fifth-year coach Dondrale Campbell said. "This year, as it began to get real, I know that those in the building who have been around a long time really cherish and appreciate it."
The Warriors can wrap up the outright league title Friday with a win at Wells (9-15, 6-9). They also can reach the 20-win plateau for the first time since going 23-3 in 1961-62.
"We've still got to win on Friday," Campbell said.
Cleveland avenged a 68-53 loss at Grant in the first round of league play. The Warriors trailed 52-51 with 1:15 left before finishing the game with a 7-0 run that included two exclamation-point dunks from Green.
Green scored 18 points in the second half. He finished 12 of 14 from the field, including 3 of 4 from three-point range.
"He played out of his mind," Campbell said. "He stepped up real big for us when we needed him. He's just been finding his rhythm, and today he finally exploded like we've been waiting for him to do.
"He was able to get to the rim, grab some rebounds and turned them into put-backs. That opened up the three-point line for him. He began to get his three-ball to fall."
Cleveland took a 53-52 lead with one minute left when senior guard Lawson Vella tipped in a miss by junior forward Jackson Cooper. Grant junior Adrian Mosley missed on the other end, and Vella rebounded and passed to Green, who dunked for a 55-52 lead.
Warriors senior forward Stephen Treat came up with a steal, and Vella found Green for another dunk to make it 57-52.
Green's high-flying act delighted the raucous home crowd.
"Best crowd I've seen at Cleveland in five years," Campbell said. "The boys did a great job of feeding off their energy and just playing."
Cooper finished with 10 points and eight rebounds and junior guard SC Tresvant added nine points for Cleveland. Mosley and senior Andre Lawrence scored 16 and 14 points, respectively, for Grant, which also got eight points from senior Jae'sean Pete.