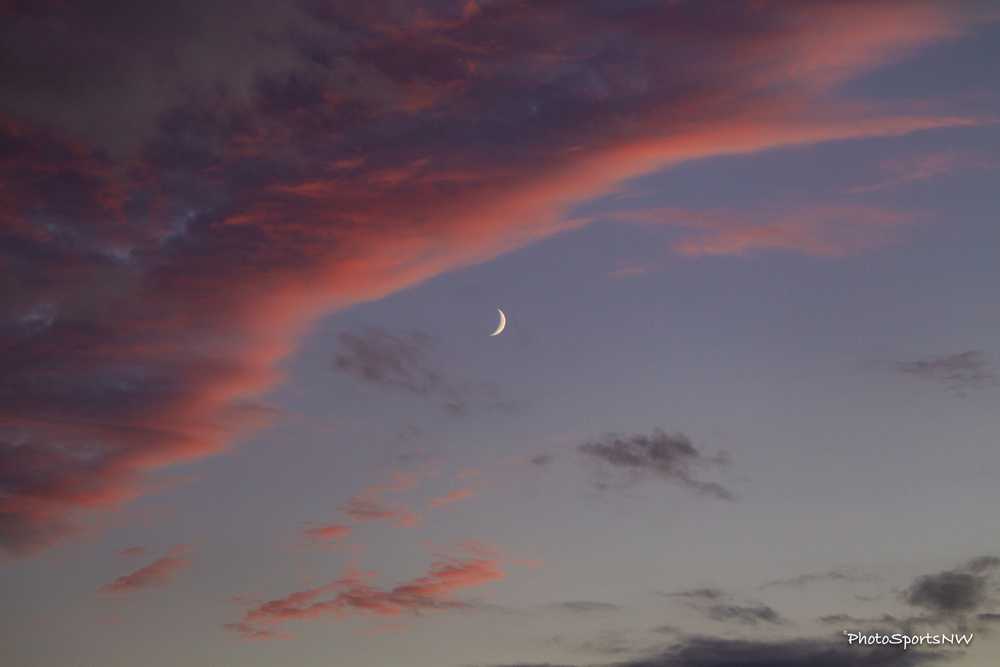 Every Friday night, we'll offer you PATs, a few nuggets from the night that was. We will add more blurbs as reports come in.
Be sure to check out Jerry Ulmer's comprehensive Football Notebook, published Sundays, for an in-depth look at all of the weekend action from across the state.
***
Roth pays off for Jesuit
Payton Roth rushed for two first-quarter touchdowns, one from 73 yards out, and the Jesuit defense pitched a shutout in the second half as the Crusaders upended Tigard, 17-7. Luke Davis accounted for Tigard's only score in a game where the two teams combined for 450 yards of total offense.
***
Potent Spartan running game carries Marist Catholic
Lucas Tuski rushed for 274 yards and four touchdowns and Kaiden Ayoma recorded a pick six in Marist Catholic's dominating 42-6 win over Tillamook.
***
Jefferson can't keep pace
Lakeridge held Jefferson to 83 yards of total offense and got rushing TDs from Jake Reichle and Ethan Biondine in a 41-6 road win. Reichle, who gained more than 100 yards on the ground for the second consecutive week, also contributed two interceptions on defense among the three turnovers forced by the Pacers.
***
This one's a keeper for Vale
QB Tanner Steele scored on an 88-yard keeper in the final minutes to lift Vale past LaPine, 20-14, in a battle of evenly-matched teams. Steele finished with 253 yards of total offense. All 117 of his yards through the air went to John Wolfe, who had two receiving touchdowns.
***
Bonanza has no answer for Myrtle Point
Bonanza led 22-6 in the first half before yielding 38 unanswered in Myrtle Points' 44-22 road win. The Bobcats were superior on special teams and had speed and quickness that Bonanza could not match. Tanner Mestas scored two touchdowns and had two, two-point conversions in the loss for Bonanza.
***
Grin and Barret
Barret Brundage caught two of QB Chase Harmon's five touchdown passes and threw one himself, to Zeke Viuhkola, in West Linn's 49-7 win over North Medford. Mark Hamper added three receiving touchdowns and an interception in the win.
***
Dragon bodies into the end zone in OT
Monroe got a two-yard TD run from Brody Ballard to secure the 34-28 overtime win over Santiam. Trent Bateman scored three touchdowns for the Dragons, two on receptions and a third on a 75-yard kickoff return. Bateman also had 17 tackles. Trenton Stanford had 215 yards and three scores for Santiam. Quentin Clark added another 145 yards on the ground and a touch.
***
Cascade's defensive effort for naught
Cascade recorded its second straight shutout, blasting Elmira 74-0. Blake Lewis, Lance Van Hoose and Jacob Hage teamed for seven touchdowns in the win.
***
Ready…kick…win for McNary
Logan Ready's 43-yard field goal lifted McNary past Newberg, 17-14, in overtime.
***
Roosevelt ride anything but rough
Lindell Betts had more than 200 yards of total offense and two touchdowns in Roosevelt's 59-0 thrashing of La Salle Prep. Imarion Kelly finished with five TD tosses.
***
Tight ending in Philomath win
Caleb Jensen connected with tight end Ty May on a 42-yard touchdown pass in the fourth quarter and that proved the difference in the Warriors' 27-25 win over Blanchet Catholic.
***
Honk if you love comebacks!
Lakeview trailed California's Modoc High, 20-7, in the fourth quarter before rallying with 20 straight for the win. Greg Havely scored twice and Gavin Patterson had the game-winning score for the Honkers.
***
Apollos' creed: Turn up the defense
Sunset's defense pitched a first-half shutout and the offense scored on all seven possessions before the break in a 45-7 Apollo's win over Southridge. Grady Newsom passed for 247 yards and three scores. Caleb Kim had 175 yards of total offense and three TDs.
***
Sandy ground game dominant in win
Garrett Willenberg, Payton Giusto and Hayden Thomas teamed for more than 300 rushing yards and five touchdowns in Sandy's 45-14 home win over Centennial.
***
Pirates kick booty
Dayton came up with four first-half interceptions, two from Kyle Troutman and one apiece from Kaiden Abell and DT Gavin Koch, in the Pirates' 46-14 win over Yamhill-Carlton. Nate Arce led the offense with 115 yards rushing on 15 totes.
***
Hix-ville? Wildcats get by Pendleton
QB Chase Hix threw four touchdown passes and ran for a fifth in Wilsonville's 35-19 win at Pendleton.
***
Mazama Heaton up
Zeke Heaton scored four touchdowns in Mazama's 42-14 win over Crater.
***
Beaverton is Albright
Kyron Albright's 85-yard kickoff return erased an early Aloha score in Beaverton's 41-18 win over the Warriors. Albright added a 38-yard touchdown reception from Hunter Borter in the second quarter as the Beavers built a 41-6 lead before yielding two late scores.
***
Westview picks apart Mountainside
Jacob McBreen had two interception returns for touchdowns as part of a three-touchdown night in Westview's 49-16 win over Mountainside.
***
Lancers stick it to Pleasant Hill
Jace Johnson completed nine passes, five for touchdowns, in South Umpqua's 48-0 shutout of Pleasant Hill. Isaac Real and Andrew Christensen had two TD receptions apiece.
***
OL leads LO
An offensive line coming into its own helped Jack Layne throw four touchdown passes in Lake Oswego's 48-20 road win over Sherwood. Seven different players scored touchdowns for the Lakers.
Be sure to check out Jerry's more comprehensive report on Sunday!