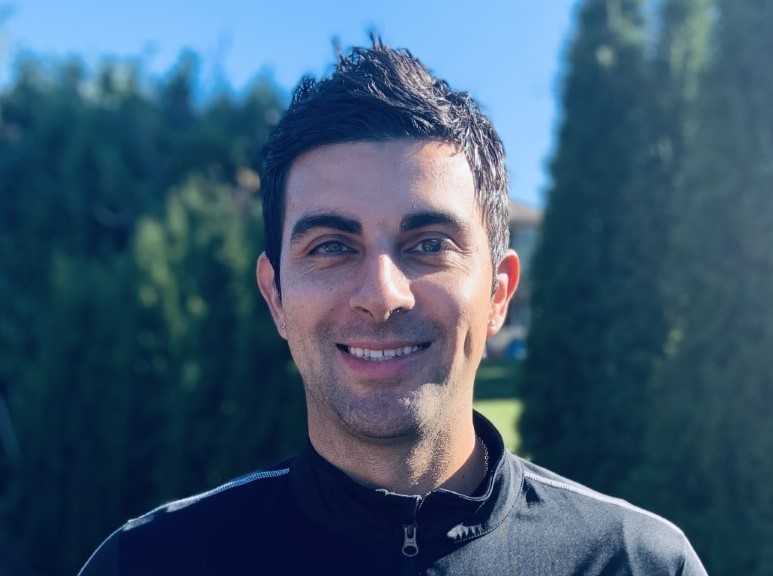 Barlow girls soccer coach Jay Jacobsen got a surprise this week when he was recognized as a High School Coach of Significance by United Soccer Coaches, a national award given to one coach in each state.
"I was pretty shocked, but obviously, extremely happy as well," Jacobsen said.
Now Jacobsen is holding out for more good news – a chance for his senior-driven Bruins, 6A quarterfinalists the last two years, to play this upcoming season.
"They're all hungry," Jacobsen said. "We've tasted what the quarterfinals were about. We've got the experience to do it. The girls are all super excited for the season to happen."
Jacobsen, an all-state player for Barlow as a senior in 1998, is entering his fourth season as the team's coach. He has compiled a 37-7-5 record, twice earning Mt. Hood Conference coach of the year.
In 2018, he led the Bruins to their first quarterfinal appearance in 11 years, falling to West Linn. Last year, Barlow took a 14-0-2 record into the quarterfinals, where it lost to three-time reigning champion Jesuit 4-0.
"It's a real tight-knit group," Jacobsen said. "I think we've built a culture where everyone has bought in and everyone works hard. We've just kind of been building up to now.
"I think I've got the program in a good spot right now, have the girls believing. That just comes from making sure they believe in themselves. That's kind of been my philosophy. If you don't have confident players, they're not going to perform well for you."
Jacobsen, who played in college at Warner Pacific (2000-02), assisted in the Parkrose boys program for 11 seasons (2003-13). He returned to Barlow as a varsity boys assistant in 2013, helping the Bruins reach the state quarterfinals in 2015, their first final-eight appearance since 1997.
"It was really exciting to come back," said Jacobsen, who has coached in the Eastside Timbers club program since 2010. "When I started to coach, I knew I wanted to be at the high school level, but I also definitely knew that I wanted to come back to Barlow."
In his first season as the girls coach, he inherited an outstanding freshman class that has provided a foundation for the team's success. The group includes the three-time conference player of the year in forward Abi Hoffman, all-league midfielder Mikayla Topaum and midfielders Rianna Strain and Willow Manwiller.
"I felt like I came in at a good time," Jacobsen said. "It's a real special, talented group. They've all gotten a lot of interest from many schools. Mikayla and Abi have gotten a lot of interest from D-I programs."
The Bruins also have forward Kennedie Shuler, rated as the state's top sophomore by TopDrawerSoccer.com.
"That made her even hungrier. She wants to stay in that top spot," Jacobsen said of Shuler.
The Gresham-Barlow School District has not allowed official practices, but the players have met on their own to work out together. On the bright side, Jacobsen said, most of them are training and playing with their club teams.
"Hopefully we get the green light to start training," Jacobsen said. "It's been tough for them to swallow."
The Bruins are motivated by the quarterfinal loss to Jesuit, in which Hoffman did not play due to a knee injury.
"I think with everyone healthy, we'd give them a great match," Jacobsen said. "If you ask my players, and you ask me, we definitely would like to play them again."
Lewis hired: Lakeridge has hired Wilson assistant Nick Lewis as coach.
Lewis will replace Karl Granlund, who went 55-49-23 in eight seasons, including 10-3-3 last year, when the Pacers lost in the second round of the 6A playoffs.
Lewis graduated in 2012 from Beaverton, where he was a four-year starter and a Metro League first-team selection. He went on to play at the University of Evansville in Indiana.
All-Amerian watch list: Barlow's Hoffman and Topaum are among the Oregon players selected to a watch list for the High School All-American Game to be played May 29 in St. Louis.
The complete lists for Oregon:
Girls
MF – Emily Bachman, Lakeridge
D – Macy Barhyte, Jesuit
MF – Sahve Beller, South Eugene
D – Isabelle Carrington, Mountainside
MF – Tessa Davidson, Scappoose
D – Jada Foster, Crescent Valley
D – Cami Fulcher, West Linn
MF – Mya Hammack, North Marion
F – Abi Hoffman, Barlow
GK – Olivia Juarez, Jesuit
MF – Madison Koleno, Jesuit
F – Brianna Lewis, Gladstone
F – Anna McClave, Crescent Valley
F – Yahaira Rodriguez, Woodburn
F – Devyn Simmons, South Eugene
F – Cally Togiai, Tualatin
MF – Mikayla Topaum, Barlow
MF – Sophie Wand, Catlin Gabel
Boys
F – Pedro Calderon, Reynolds
MF – Ricardo Hernandez, Woodburn
F – Adam Landy, Wilsonville
F – Mo Mohamed, Cleveland
D – Wade Nichols, La Salle Prep
GK – Eli Podrabsky, West Albany
D – Vincent Rose, Franklin
F – Britton Ullan, Silverton