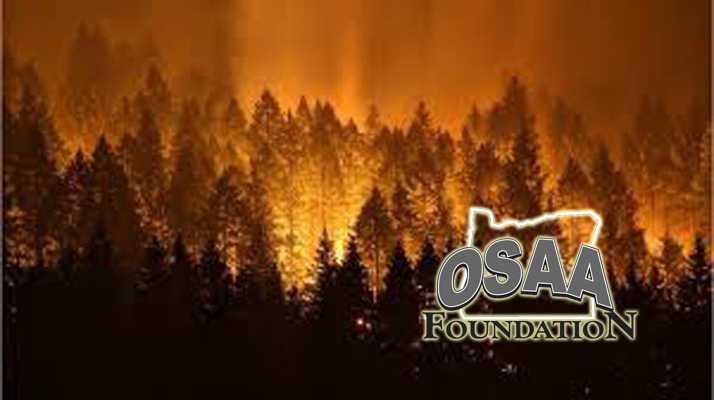 The OSAA Foundation has established the Emergency Response Fund, which aims to assist schools to restore equipment, replace destroyed valuables and support students, teachers, administrators, and staff who might have lost valuables during an emergency.
All funds donated to the OSAA Foundation Emergency Response Fund will be distributed directly to high schools impacted by disastrous events. From physical rebuilding to supporting families in need, the schools will have the discretion to support their community in ways they see the most necessary.
For those affected by the recent wildfires, the Emergency Response Fund has established a GoFundMe page to support the communities (i.e. Santiam, McKenzie or Phoenix). If you wish to earmark your donation to a specific school you may do so in the comments after checkout.
GoFundMe Link: (https://www.gofundme.com/f/m2nnv-emergency-relief-fund)
If you're willing, share the GoFundMe link with your high school community via social media networks. Let's come together and support these communities in their time of need. Your kindness and generosity can play a significant role as schools and individuals turn the page from these negative events.
If you have questions about the OSAA Foundation and for ways you can support, please contact Kyle Stanfield ([email protected]).