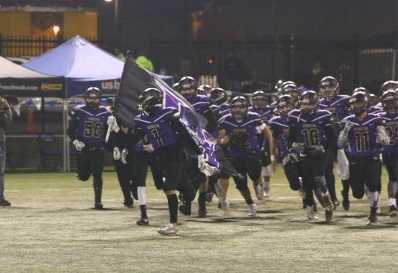 Hermiston leaving the OSAA to join Washington's association this year appears to have opened the door to more defections across the border.
This time, though, they could be coming from the Washington side.
The Washington Interscholastic Athletic Association has granted the request of five schools to be released so they can seek to join the OSAA in 2019-20. In an effort to cut down travel costs, Bickleton, Glenwood, Klickitat, Lyle/Wishram (co-op) and Trout Lake are bidding to be included in the 1A Big Sky League.
"For us it really came down to viable scheduling, which we've struggled with," Bickleton athletic director Bill Daley told the Yakima Herald, adding, "This Oregon league has schools just like us, so we would always be able to cover for each other. We hate to leave, but this is the best fit for us."
The Washington schools reached out to the OSAA about the possible move in the spring. They have met with representatives of the Big Sky League and have their support, according to OSAA executive director Peter Weber.
"The Big Sky is all in favor of it," Weber said. "Having those schools in their league they think will help them, too, with not having to go so far away to find nonleague."
At the request of its executive board, the OSAA plans to survey 1A schools about the issue at the next meeting of the delegate assembly Oct. 15. The item will be on the executive board's agenda when it meets again Dec. 3.
"The board would have the opportunity to act on it in December," Weber said. "I think there's the potential that the board could act and approve them, even for next year."
After the process with Hermiston, the delegate assembly changed the OSAA constitution to allow the executive board to consider full membership for out-of-state schools near the border. The policy, similar to what the WIAA adopted to allow Hermiston to join, outlines the factors to consider in such requests.
"The main one is the transportation and travel issues that schools are facing," Weber said. "Are they going to be significantly better off by being in another state?"