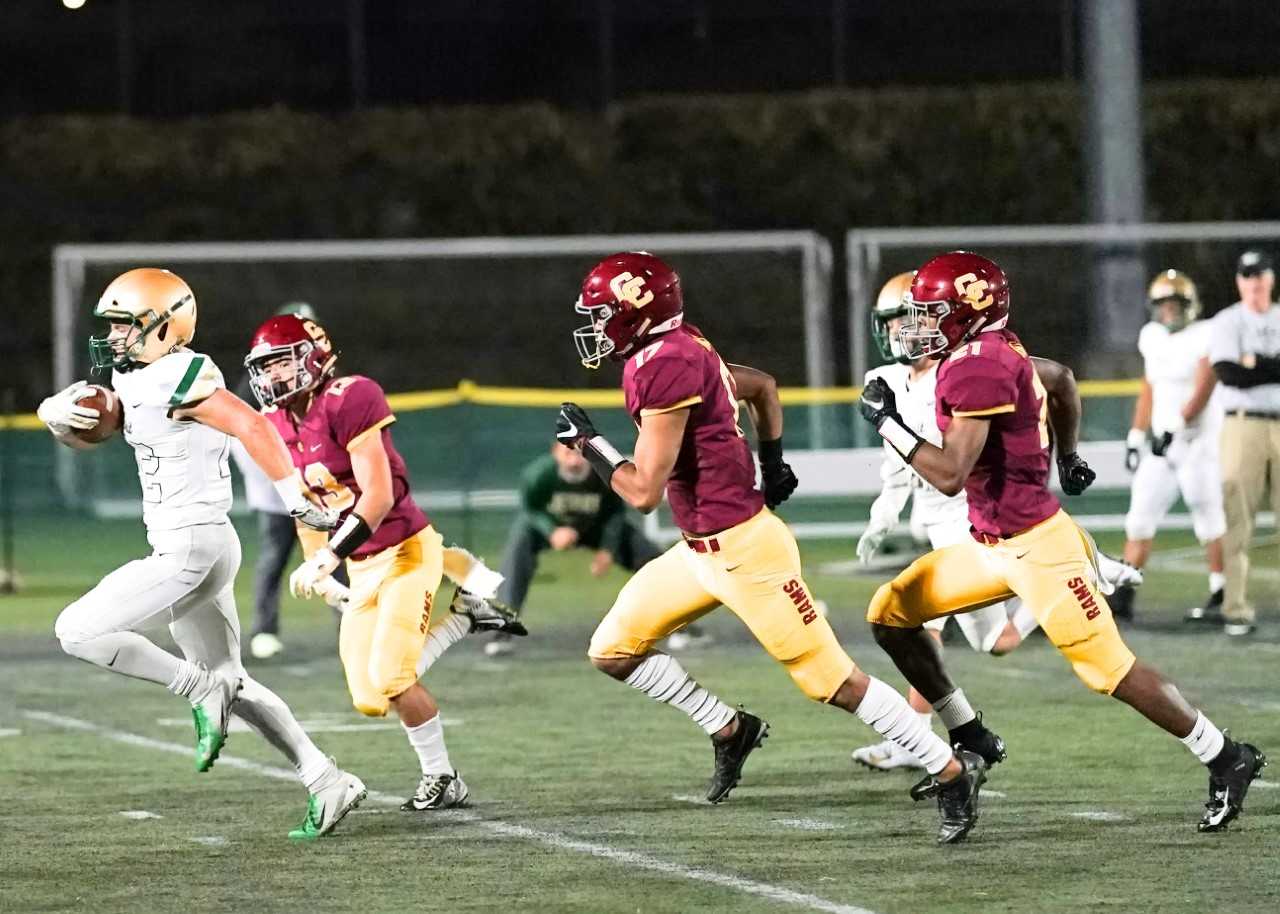 Adapting to the challenges of the COVID-19 crisis, the OSAA has set a new course for 2020-21 school activities.
Taking a cue from Nevada's association, the OSAA announced Wednesday that it has opted to schedule truncated winter, fall and spring seasons – in that order – with contests starting in the new calendar year and running through late June.
That means the basketball season will go from Jan. 11 to March 7 and the football season will run from March 15 through May 9, all predicated on COVID-19 guidance from the Governor's Office and Oregon Health Authority.
"The goal was to try to maximize opportunities for students, providing three distinct seasons for schools later in the year," OSAA executive director Peter Weber said.
Two weeks ago, the OSAA pushed back the first contest date of the fall season to Sept. 23, keeping the first date of fall practice at Aug. 17. But due to state restrictions for COVID-19, the vast majority of Oregon school districts have committed to starting the year with online learning, casting doubts on fall sports and activities.
By delaying the first practices until Dec. 28 and the first contests until Jan. 11, the OSAA is hopeful that more schools will have a chance to compete.
"Nearly all schools are going to have to spend a significant part of the fall in comprehensive distance learning," Weber said, "and that will present challenges in terms of the ability to offer opportunities to students in some areas. So moving the season allows for those opportunities."
Each sport will have a seven-week regular season followed by a "culminating week." Weber said that the specifics of the culminating weeks are still to be determined.
"We'll have to work with our membership on what that would look like," Weber said. "In our football contingency groups, they said that maybe that could be a bowl game. And that type of approach could be done in other activities, as well. We definitely wanted to leave room for the opportunity of some type of culminating event."
The period between Aug. 31 and Dec. 27 – dubbed Season 1 in the plan – also presents potential opportunities for students to participate.
During that time, sports and activities will be under the discretion of local schools and districts, and will be permitted provided they fall in line with guidance from the Governor's Office and OHA. OSAA policies regarding out-of-season coaching limitations will not apply, although other OSAA policies will remain in effect.
"We think that's just as important," Weber said of Season 1. "We'll hopefully get kids an opportunity to get re-engaged and participating. We feel like it's really important to their physical and mental health. That's a big piece."
Athletes from all sports could benefit, especially those who missed out when spring sports were canceled, Weber said.
"They could train, they could have practice, and in some cases they could have contests against other schools in their local area or region," Weber said. "We think it provides opportunities for kids to get back participating while preserving the seasons for later in the school year."
The winter sports of basketball, wrestling and swimming can begin official practices Dec. 28, with their first contests Jan. 11 and culminating week March 1-7. Basketball teams will have 14-game regular seasons.
The fall sports of football, soccer, volleyball and cross country can start practicing Feb. 22 and will play their first contests March 8. All have culminating weeks of April 26-May 2, except for football, which extends to May 3-9. Football will have a seven-game regular season.
The spring sports of baseball, softball, track, golf and tennis will begin practices April 19, play their first contests May 3 and have culminating weeks June 21-27. Baseball and softball teams will have 18-game regular seasons.
Weber said that schools made it clear that they preferred to keep the traditional groupings of seasonal sports. The OSAA swapped the order of winter and fall sports because of weather.
"Cross country, soccer and football are outdoor activities, and if we can play those in March or April, that's probably a better scenario than January or February," Weber said.
Much remains up in the air, such as scheduling (emphasis on local and regional) and the use of power rankings.
"That could look different in different activities," Weber said.
Guidance on spectators will come from the state.
"They'll set those guidelines, and obviously we'll follow them," Weber said.
Activities will have culminating weeks from March to May: cheer (March 8-13); dance/drill (April 12-18); speech (April 19-25); solo music (April 26-May 2); choir (May 3-9); and band and orchestra (May 10-16).
Oregon districts that have announced that they will start the school year with online learning include North Clackamas, Portland, Tigard-Tualatin, Beaverton, Eugene and Corvallis. Salem-Keizer juniors and seniors will have online learning through the first semester at the end of January.
According to current state guidance, schools can't open for in-person learning until the statewide COVID-19 testing rate is at or below 5.0 percent for three consecutive weeks.
In addition, counties must meet benchmarks to open their schools. For three weeks in a row, they must have 10 or fewer cases per 100,000 over a seven-day period and a test positivity rate of 5.0 percent or below over a seven-day period.
The OSAA does not have specific guidance from the state on whether students could participate in certain activities if they are not doing in-person learning.
"That wasn't allowed this past spring by the governor but that could change,'" Weber said. "Even if that happens, there's still going to be challenges for schools this fall, with everything they're trying to do academically."
Other western state associations also have made major changes to the 2020-21 calendar.
Nevada's association announced last month that it was canceling fall sports in favor of six-week seasons that will begin Jan. 15 (winter), March 5 (fall) and April 16 (spring).
Washington adopted a four-season plan that will start Sept. 7 with cross country, slowpitch softball, golf and tennis. The state's basketball season won't begin until January and the football season is delayed until March.
California's 10 regional "sections" will make their own individual plans, with most expected to go with a two-season plan that won't start until December or January. The Southern Section has scheduled its first football games for Jan. 8, but the Northern Section is keeping football in the fall, pending approval of health officials.
Idaho's association said last month that its goal is to start fall sports on time, with the first practices Aug. 10.