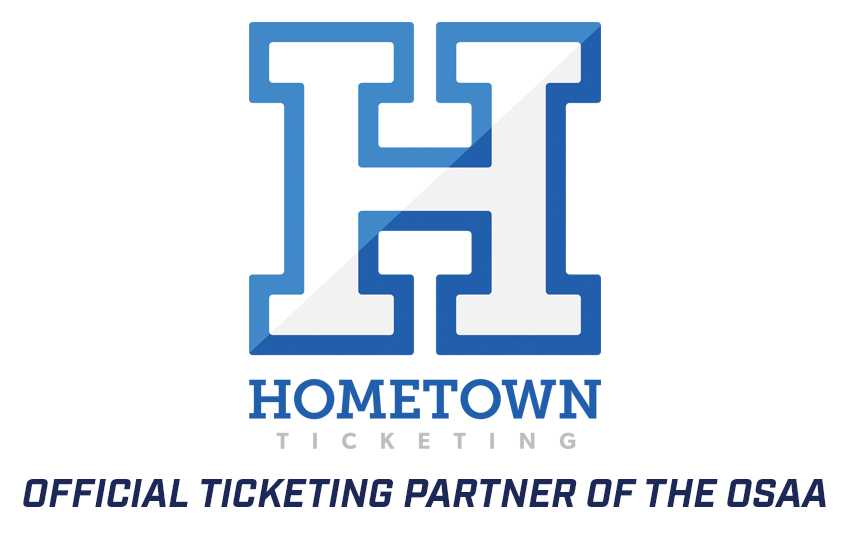 HomeTown Ticketing has been named the Official Ticketing Partner of the Oregon School Activities Association. The OSAA represents 294 member schools across the state of Oregon. This partnership will provide convenient online ticketing options for consumers, as well as, additional security and reporting capabilities for the OSAA staff to utilize. In addition to the Championship events, HomeTown Ticketing will help ticket OSAA tournaments as well as partner with member schools.
"We are pleased to be partnering with HomeTown Ticketing. From the first introduction, our staff was very impressed by their digital ticketing platform and ability to smoothly integrate into our website and mobile app," said Peter Weber, Executive Director of the OSAA. "In the midst of the pandemic, partners like HomeTown Ticketing are going to be key as we work to provide creative ways to bring events back safely for students and communities throughout Oregon."
— Peter Weber, Executive Director | Oregon School Activities Association
"HomeTown Ticketing is excited to bring our state-of-the-art digital ticketing services to the fans, communities, and member schools of the OSAA. Our simple, safe and secure system will help provide a professional level ticketing experience to future OSAA tournament and championship events. We are looking forward to supporting the OSAA and its member schools."
— Ryan Hart, Chairman & CEO | HomeTown Ticketing, Inc.
ABOUT HOMETOWN TICKETING
HomeTown Ticketing is the fastest growing digital ticketing provider in the K-12 industry serving schools, districts, conferences, associations, colleges, and universities at no cost. A professional-level and fully automated ticketing solution, HomeTown's in-house developed proprietary ticketing platform is tailored specifically to the needs of schools and governing bodies. Benefits of the HomeTown system include unmatched value through easy-to-use purchasing and redemption options, custom box-offices, event and fan specific reporting tools, and secure financial management features to streamline operations and increase financial transparency. Intuitive and easy-to-use for both event organizers and ticket buyers, HomeTown never touches the event organizer's funds, which are available and accessible within 24h from a ticket sale. Get started at www.hometownticketing.com | @hometowntix
ABOUT OREGON SCHOOL ACTIVITIES ASSOCIATION (OSAA)
The Oregon School Activities Association (OSAA) is a private non-profit, board-governed association comprised of 294 member high schools. A member of the National Federation of State High School Associations, the OSAA annually sponsors 113 team and 426 individual event state championships for students competing in 19 interscholastic activities. For more information, visit http://www.osaa.org or follow @OSAASports on social media.