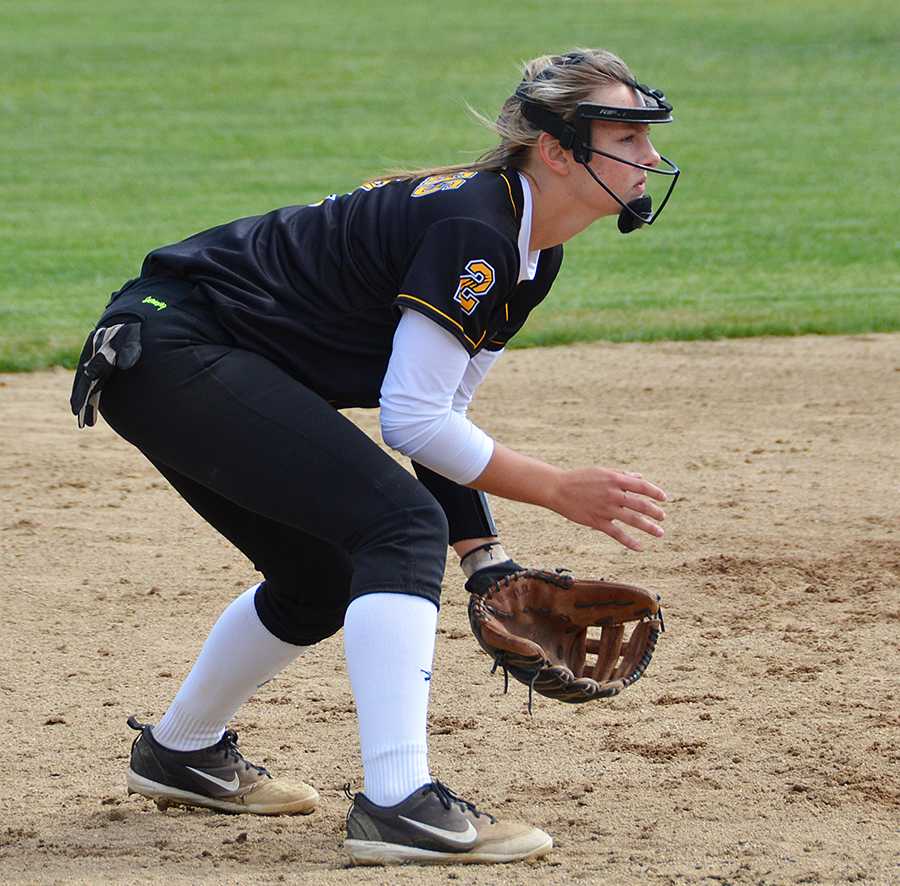 [Editor's note: "Take Five" is a recurring feature designed to offer a quick look at some of Oregon's most interesting high school sports standouts. This spring, Take Five will focus exclusively on seniors, whose final high school seasons have been canceled by the coronavirus. Today, let's meet Cascade shortstop Camryn Boyles. The Cougar senior has been playing softball since she was a youngster and has been on the Cascade varsity her entire career. She was a Second Team All-League choice her first two years and, as a junior, earned First Team recognition in addition to All-State Honorable Mention accolades in 4A. We asked Boyles to pick five questions from the 25 we sent her way. Here is what she said!]
OSAAtoday: What was your first big success as an athlete and how did it impact you?
Camryn Boyles: My first big success as an athlete was when I got the MVP award at a 10U softball tournament. We worked our way back through the losers bracket to place second in the tournament. We played five long games that day. It was the first big award I ever received and motivated me to keep working hard to improve my skills.
OSAAtoday: What about going to college scares the bejeebers out of you?
Boyles: I am really excited to attend college next year because I think it will be a great experience. However, there are some things about college that scare me. The thing that terrifies me the most is finding my classes. I am attending Oregon State University and it has a HUGE campus with a lot of different buildings. I think it will be difficult for me to find my classes for the first couple of weeks.
OSAAtoday: Who is your celebrity crush and why?
Boyles: I would have to say my celebrity crush would be Adley Rutschman. I think he is a great athlete and I enjoy watching him play baseball. He's not bad looking either.
OSAAtoday: What's the wisest thing a parent ever said to you?
Boyles: My dad has always told me that if you want to be the best you have to work harder than everyone else. This advice has served me well and has helped me become the softball player I am today.
OSAAtoday: What's the single funniest thing you've ever seen in your spring sport?
Boyles: One of the funniest moments in my softball history was when my tournament team had a dance battle before our game against our opponents. We were waiting for the umpires to arrive so what better way to kill some time than with a dance battle!
Read other Take Five articles published in connection with the 2020 spring season:
Monroe softball pitcher Tyler Warden
North Salem sprinter Maliyah Thompson
La Grande catcher Logan Paustian
Lake Oswego thrower Parker Williams
Lakeridge netter Nicole Rogers
Westside Christian sprinter Alvin Lai
Stayton softballer Emma Heuberger
Westview outfielder Maddie Curaming
Central Catholic utility Brianna Perkins
East Linn Christian hurdler Jacob Johns
La Salle Prep sprinter Mary Gach
Brookings-Harbor baseball player Jason Vanginderen
Lincoln softball OF Rachel Haughton
Lakeridge hurdler Luke Neville
North Salem CF Alexis Figueroa
Corvallis tennis player Sarah Forester