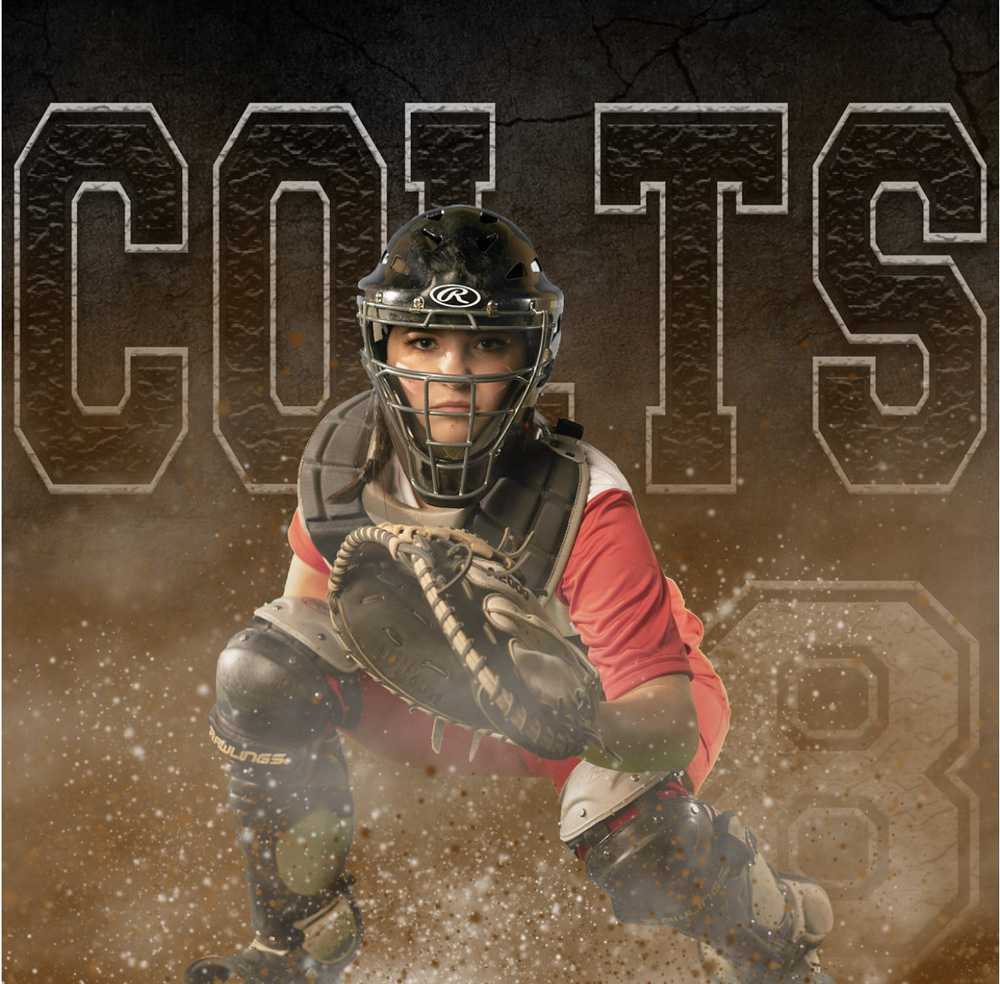 [Editor's note: "Take Five" is a recurring feature designed to offer a quick look at some of Oregon's most interesting high school sports standouts. This spring, Take Five will focus exclusively on seniors, whose final high school seasons have been canceled by the coronavirus. Today, we get to know Thurston softballer Olivia Jegtvig, a senior who primarily catches for the Colts. Jegtvig was a starter throughout her HS career and, as a junior, was First Team All-Conference and Second Team All-State. She entered her senior season just three stolen bases away from breaking the school record. We asked Jegtvig to pick five questions from the 25 we sent her way. Her responses were very entertaining…]
OSAAtoday: What is your favorite class in school and why?
Olivia Jegtvig: If I could say 'lunch' I would. Lunch is my favorite time of day since 90 percent of my day I am eating. It's my favorite hobby. But since lunch isn't a class it would have to be history. I love war history and learning about how different times were and the different parts of the world.
OSAAtoday: What is one interesting or unusual thing people don't know about you?
Jegtvig: I would say I'm one of the most crazy and interesting people you can meet so there are so many things people would be surprised about. One thing most people don't know about me is my love for makeup and beauty. After high school, I'm going to beauty school to study Aesthetics and hopefully open my own shop one day.
OSAAtoday: What's the wisest thing a coach has ever said to you?
Jegtvig: [Thurston coach] Heather Holte told me, "We before me." The team is always first. Whenever I get ahead of myself and get frustrated, she's always reminding me, "You work with the team and you will get the outcome you want." Heather has been the most amazing coach I've ever had. I'm blessed to have had her as my coach the last four years.
OSAAtoday: What's the single funniest thing you've ever seen in softball?
Jegtvig: We were in Newberg for a game and there was a bunt so the corners crashed. The third baseman got the ball so my first baseman, Lexi, crouched to the ground and was just about laying down to get out of the way and our third baseman threw the ball and still somehow hit Lexi in the side of her hip. To this day I still die laughing from it with the whole team.
OSAAtoday: If you could customize your license plate what would it say?
Jegtvig: I would put "JACK" on it. My papa gave me that nickname when I was little and he calls me that to this day. My papa is my biggest role model and the man I want to make the proudest. He's been there for every game he can make and any way he can help he will. I never went a season without all the right gear because of him.
Read other Take Five articles published in connection with the 2020 spring season:
Monroe softball pitcher Tyler Warden
North Salem sprinter Maliyah Thompson
La Grande catcher Logan Paustian
Lake Oswego thrower Parker Williams
Lakeridge netter Nicole Rogers
Westside Christian sprinter Alvin Lai
Stayton softballer Emma Heuberger
Westview outfielder Maddie Curaming
Central Catholic utility Brianna Perkins
East Linn Christian hurdler Jacob Johns
La Salle Prep sprinter Mary Gach
Brookings-Harbor baseball player Jason Vanginderen
Lincoln softball OF Rachel Haughton
Lakeridge hurdler Luke Neville
North Salem CF Alexis Figueroa
Corvallis tennis player Sarah Forester