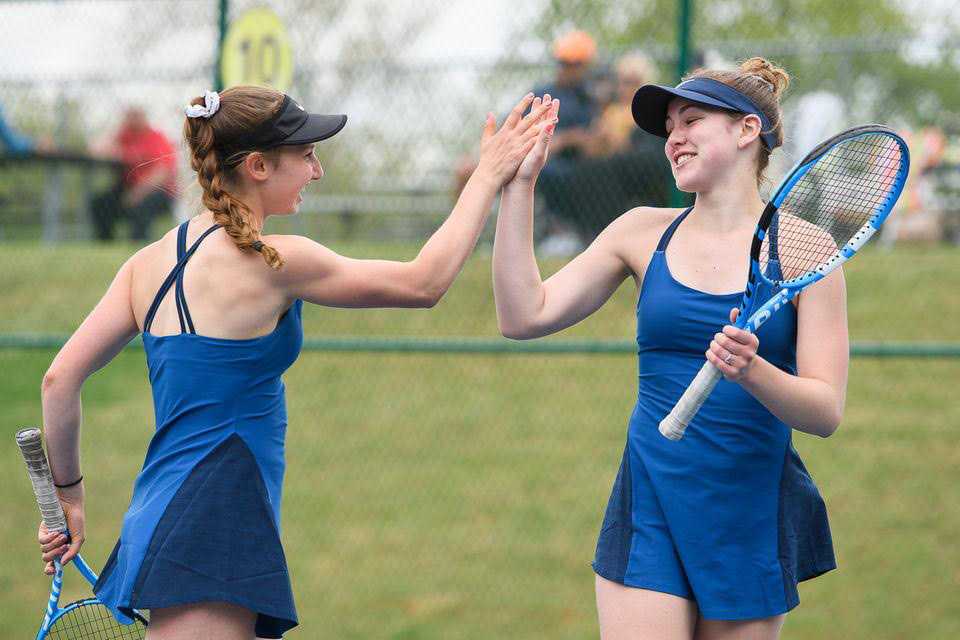 [Editor's note: "Take Five" is a recurring feature designed to offer a quick look at some of Oregon's most interesting high school sports standouts. This spring, Take Five will focus exclusively on seniors, whose final high school seasons have been canceled by the coronavirus. Today, we meet Corvallis doubles fiend Sarah Forester. Forester trains and competes year-round in tournaments across the Pacific Northwest. A varsity member all four years, Forester and doubles partner Olivia McGough won the state 5A doubles title in 2018 and 2019. The Spartans won the team title all three years that Forester was able to compete. In 2019, she was nominated for Oregon Prep Girls Tennis POY. She had hoped to play #1 singles this past spring. Forester was kind enough to pick five of the 25 questions we sent her way. This is how she responded…]
OSAAtoday: What was your first big success as an athlete and how did it impact you?
Sarah Forester: My first big success as an athlete was winning the state doubles tournament in 2018. I have been playing tennis since I was three years old and it felt so good to see my years of hard work really pay off! It showed me the value of my commitment and dedication to tennis and motivated me to continue training hard.
OSAAtoday: What is one interesting or unusual thing people don't know about you?
Forester: I eat oatmeal for breakfast every day! Most people would get sick of eating the same thing day after day, but I've been eating oatmeal every morning for years and I still love it!
OSAAtoday: What's the wisest thing a coach ever said to you?
Forester: Over the 12 years I've spent working with my coach, there are three phrases that have stuck with me:
Trust the Process
You get out what you put in
Rule #76: No Excuses! Fight Like a Champion
My coach always likes to cite Rule #76. I'm not sure what rules 1-75 are, or if they even exist, but I know that training with a "Rule #76" mindset in any sport can get you a long way.
OSAAtoday: You can blink and be transported to any place in Oregon for a day. Where do you go and why?
Forester: It would hands down be Bend! Bend has always been my favorite place in Oregon because of its gorgeous scenery and trails. I also love the sunshine!
OSAAtoday: If you HAD to go on a reality show, which would it be and why?
Forester: If I had to go on a reality show it would 100% be "Survivor." I am a HUGE "Survivor" fan! I would love to go on the show to test my physical and mental limits and unleash my competitiveness. I'm sure I would learn that I am capable of so much more than I realize!
Read other Take Five articles published in connection with the 2020 spring season:
Monroe softball pitcher Tyler Warden
North Salem sprinter Maliyah Thompson
La Grande catcher Logan Paustian
Lake Oswego thrower Parker Williams
Lakeridge netter Nicole Rogers
Westside Christian sprinter Alvin Lai
Stayton softballer Emma Heuberger
Westview outfielder Maddie Curaming
Central Catholic utility Brianna Perkins
East Linn Christian hurdler Jacob Johns
La Salle Prep sprinter Mary Gach
Brookings-Harbor baseball player Jason Vanginderen
Lincoln softball OF Rachel Haughton
Lakeridge hurdler Luke Neville