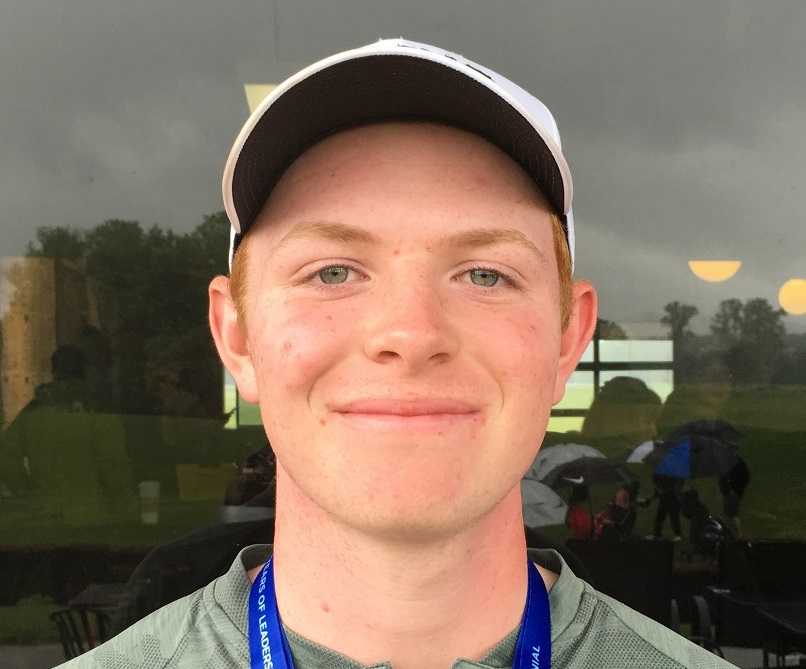 There were no guarantees that Jesuit would have won a fourth consecutive 6A boys golf title this year, but given their stacked lineup, the Crusaders sure liked their chances before the coronavirus shutdown.
"We had a really good team," coach Jay Minsker said. "I think people would've expected us to win. The kids put in a lot of work. It's disappointing to see what happened."
It was going to take a monumental effort to dethrone Jesuit, which won the last three state tournaments by an average of 36.3 strokes. The Crusaders' lineup featured three players who have committed to Division I colleges in seniors Andrew Reinhardt (Gonzaga) and Johnny Ward (Santa Clara) and junior Brody Marconi (Oregon State).
In last year's state tournament, Reinhardt won the title and Marconi and Ward finished sixth and ninth, respectively, for the Crusaders, who beat runner-up Mountainside by 28 strokes.
To maintain it dominance, Jesuit would have had to make up for the loss of Ethan Tseng, who finished third at state as a freshman last year before transferring to 3A Oregon Episcopal.
"If he would've been there, I'd say there was a 95-percent chance that we would've won again," said Minsker, who has coached Jesuit to eight state titles in 23 seasons.
Reinhardt, co-runner-up with Marconi in 2018, captured the 6A title last year by dropping a 37-foot putt on the 17th hole to beat reigning champion Nate Stember of Lincoln by one stroke. He finished at 3-under par in the tournament at Trysting Tree Golf Course in Corvallis.
"Andrew's come a long ways from when he was a freshman," Minsker said. "He never really played any competitive golf until he got to high school. Golf has got him out of his shell. He's went and played at some places and really made a name for himself."
Ward – who placed 13th, fourth and ninth in state tournaments – was looking to capitalize on his final chance. He is a talented player who "expects to make every shot," according to Minsker.
"The whole thing is him putting the pressure on himself," Minsker said of Ward.
Marconi emerged as a team leader as a freshman and is established as one of the state's elite players. Senior Austin Boyle, junior Owen Mackin and sophomore Miles Eastman figured to fill out the lineup with consistent scoring.
"We had five, six, seven guys, and on any given day, our fifth guy could beat our No. 1 guy," Minsker said. "That's where the teams I've coached over the last five or six years have been very special. The talent level."
Jesuit's biggest challenge was likely to come from inside the Metro League. Mountainside, 6A runner-up the last two years, boasted three of the state's top players in seniors Mateo Fuenmayor (fourth at state last year) and Danny Hext (tied for 11th) and sophomore Collin Hodgkinson (seventh).
"They were going to be good again," Minsker said. "It probably would've been us two in the top two."
Jesuit had made its final cuts and started two days of team qualifying when it got the word that the season was suspended. During the break, the Crusaders have been able to take advantage of the school's prepaid rounds at Langdon Farms.
"The opportune thing is that golf courses are open and these kids are out playing," Minsker said.
Jesuit will have to wait a year to defend its title. Minsker, an off-campus coach who was laid off from his job, said his return will depend on his employment situation.