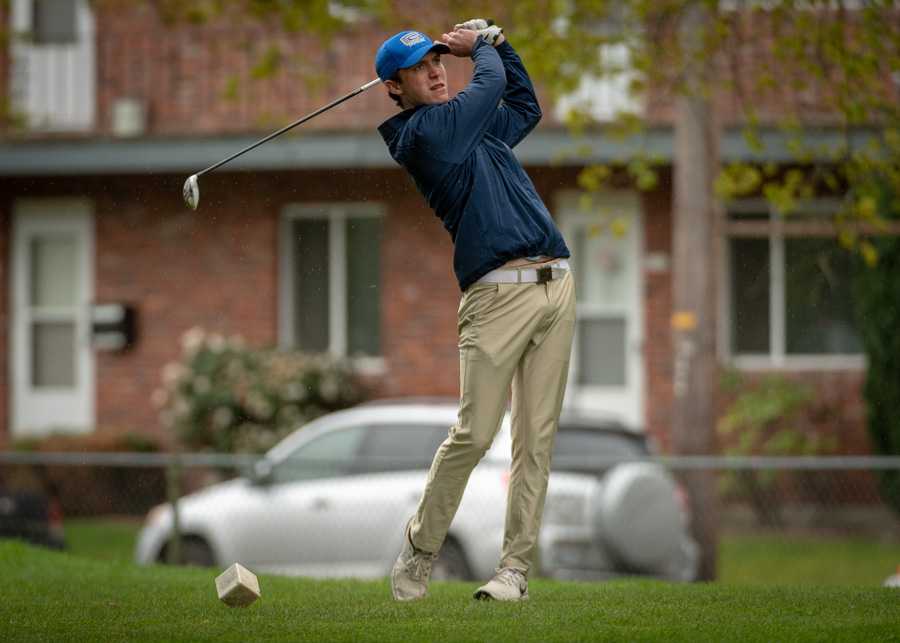 [Editor's note: "Take Five" is a recurring feature designed to offer a quick look at some of Oregon's most interesting high school sports standouts. This spring, Take Five will focus exclusively on seniors, whose final high school seasons have been canceled by the coronavirus. Today, we tee off with Connor Heath, A senior at Grant High School and three-year letter winner for the Generals who participated in the 2018 6A state championships. We gave Heath 25 questions to pick from. He answered five, which helped give us an insight to his life…]
OSAAtoday: You can blink and be transported to any place in Oregon for a day. Where do you go and why?
Connor Heath: I would go to Bandon because I love the coast and beach and I also love golf. I would spend my day playing golf and watching the sunset over the ocean.
OSAAtoday: What is the most interesting or unusual thing about you?
Heath: One interesting thing about me and my family is that I am and always have been the only Oregon State Beaver fan in my family. Both of my parents are University of Oregon alumni and have had Duck football season tickets since the early 90's. My brother currently goes to U of O. However, ever since I was little, I liked the Beavers. This has led to a household rivalry especially during civil war week.
OSAAtoday: If you HAD to go on one reality show, which would it be and why?
Heath: I have been a fan of Survivor and watched every episode for as long as I can remember and if I got the chance to go on one reality TV show I would definitely pick Survivor. It would be hard living in the wild for weeks, and catching your own food, but I would love strategizing and playing for a million dollars.
OSAAtoday: If you could be any professional athlete for a week, who would it be and what would you do?
Heath: If I could be any professional athlete for a week I would pick Dustin Johnson so I could feel what it is like to drive the ball 350 yards. I would play a lot of golf or just go to the driving range and try to bomb drives.
OSAAtoday: What Olympic sport do you think you'd be the worst at and why?
Heath: Out of all of the Olympic sports I would be the worst at figure skating because I've only gone skating a few times and I could barely stay up. I can't imagine attempting to do tricks and jumping on skates.
Read other Take Five articles published in connection with the 2020 spring season:
Monroe softball pitcher Tyler Warden
North Salem sprinter Maliyah Thompson
La Grande catcher Logan Paustian
Lake Oswego thrower Parker Williams
Lakeridge netter Nicole Rogers
Westside Christian sprinter Alvin Lai