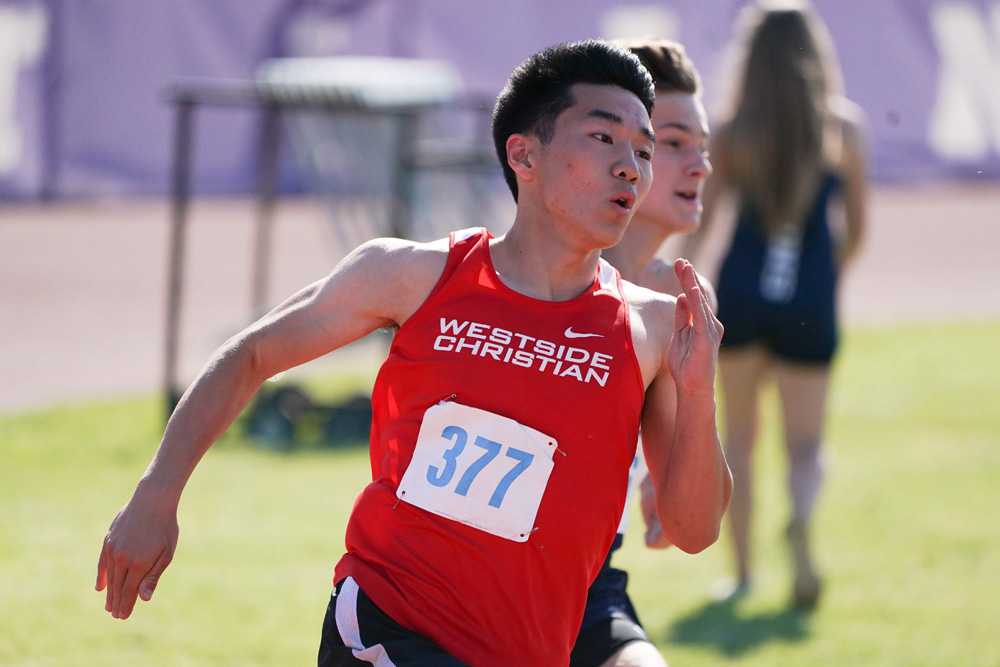 [Editor's note: "Take Five" is a recurring feature designed to offer a quick look at some of Oregon's most interesting high school sports standouts. This spring, Take Five will focus exclusively on seniors, whose final high school seasons have been canceled by the coronavirus. Today, we spend some quick time with fast Alvin Lai, a sprinter and long jumper for the Westside Christian Eagles of Tigard. Lai has been on the District podium for the long jump and as part of a 4 x 400 relay team. We asked him to answer five questions from the 25 we sent his way. Here's what Lai had to say …]
OSAAtoday: What's the wisest thing a coach ever said to you?
Alvin Lai: "Just run." It was at the district meet and I was overthinking my running form. I just needed to go out and run hard with the form I already had ingrained in myself from years of practice.
OSAAtoday: What Olympic sport do you think you'd be the worst at and why?
Lai: Olympic Racewalking, especially the 50K! I'm sure I would get disqualified right away for accidentally not keeping one foot in contact with the ground, because I'm so used to sprinting. Also, I can barely run 400 meters without dying. I can't imagine walking 50,000!
OSAAtoday: Would you rather be famous on Instagram, YouTube or Twitter? Why and what would you be famous for?
Lai: YouTube! With YouTube you have a lot of freedom with what kind of videos you want to make. I would want to be famous for making random vlogs about life, track and being a custodian. (I already do the latter, haha)
OSAAtoday: If you find yourself stranded on a deserted island and can only have one movie that you're able to watch, what movie do you choose and why?
Lai: This may be cheating, but I would take the Shrek Trilogy DVD Set. It would prepare me if I ever needed to fight off villains such as Lord Farquaad, the Fairy Godmother and Rumpelstiltskin. Also it would be a great movie to keep me entertained and in high spirits while waiting for help.
OSAAtoday: What's the single funniest thing you've ever seen in your spring sport?
Lai: Any meet with a thrower's relay, easily. No offense to any throwers, but it's just hilarious to see huge shot putters and discus throwers sprinting all out. Everyone enjoys a good thrower's relay. And some throwers are surprisingly fast, too!
Read other Take Five articles published in connection with the 2020 spring season:
Monroe softball pitcher Tyler Warden
North Salem sprinter Maliyah Thompson
La Grande catcher Logan Paustian
Lake Oswego thrower Parker Williams
Lakeridge netter Nicole Rogers