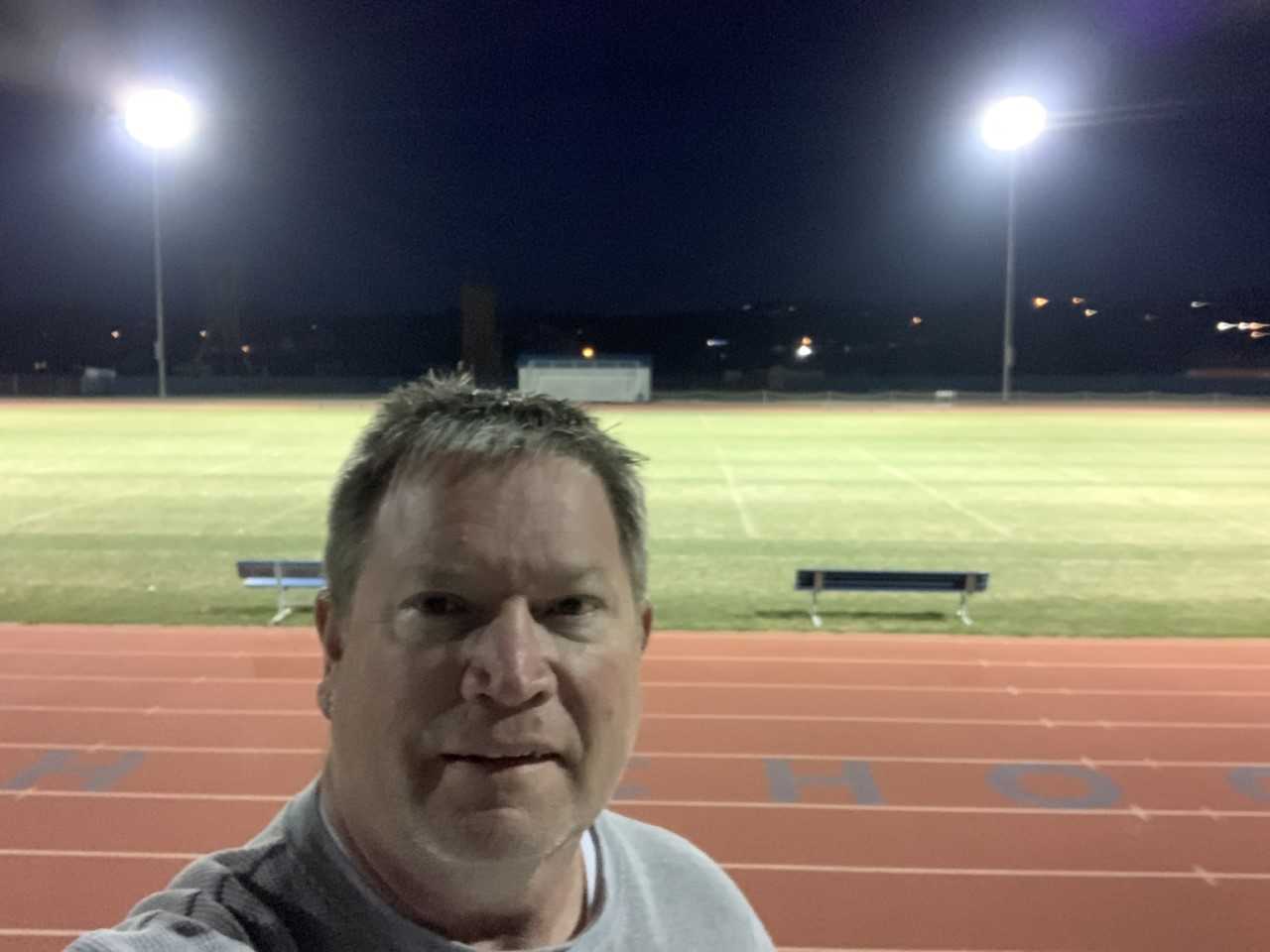 It's been a little more than a week since Madras athletic director Evan Brown first heard about the #BeTheLight movement.
He read about how high schools in Texas, unified by the hashtag, began honoring the Class of 2020 by turning on their stadium lights at 8:20 p.m., or 2020 military time. It was a symbolic way for schools to reach out to their seniors, who have had their graduation year spoiled by the coronavirus outbreak.
"I saw it again a few days ago that it started up in Colorado," Brown said. "I thought, 'It's such a great idea, let's see if I can get this rolling here.'"
After getting positive feedback when he mentioned it to Central Oregon athletic directors in an online meeting Tuesday morning, Brown reached out to his 4A peers by email later that day. He also connected with Dave Hood, executive director of the Oregon Athletic Directors Association, who spread the word to the entire state.
"By now it's exploded," Brown said. "It's amazing how quickly it took off."
Madras, Culver, Bend, Mountain View, Summit, Corvallis, Crescent Valley, La Pine and Harrisburg committed to the movement Tuesday. The number grew to 53 on Wednesday and 76 on Thursday, connected by the hashtag #BeTheLightOR.
Some schools plan to do it once or twice a week. Others, such as Madras, plan to do it daily, keeping the lights on one minute for every day of school lost.
All four high schools in the Lincoln County School District – Toledo, Waldport, Newport and Taft – came on board Wednesday night. Toledo athletic director Bart Rothenberger played music over the sound system and announced the names of the school's seniors "kind of like the starting lineups," he said.
Rothenberger said the display drew some complaints from neighbors "because they didn't know what was going on," but also got "good reviews."
"With everything going on, and the year cut short, we didn't get to say goodbye to them, but we want them to know that we're thinking of them," Rothenberger said. "It's a light of hope and assurance, to let them know they're in our hearts and in our minds, and that was miss them."
Rothenberger put 20:20 on the scoreboard and kept the lights on for 30 minutes. The stadium, located on a hill, became a beacon of sorts for the town.
"As soon as I turned the lights off, horns started honking. It was kind of like New Year's Eve," Rothenberger said. "Horns were honking, shotguns went off, and someone across the valley did a whole fireworks show. It was cool."
Rothenberger is looking to expand the production next week.
"I'm going to become a DJ," he said. "We're asking for songs from the seniors."
Gold Beach was among the schools to participate Wednesday night.
"I think by taking part in this movement, it shows how much educators and coaches are connected to their students and student-athletes," Gold Beach athletic director Kevin Swift said. "We genuinely hurt and miss our kids. Not the wins and losses of games, but the everyday interaction and positive relationships we have with our kids."
Brown said the motivation behind the movement is to be "that shining light of hope for students."
"Especially that Class of 2020," Brown said. "My gosh, they've gone through some stuff this year. Can you imagine being a kid and not having a prom, not having graduation, not having your senior skip?
"The seniors, they don't even get to say goodbye to their teachers or their peers, the people at school. In my world, that senior group of athletes, it's really, really a struggle for them."