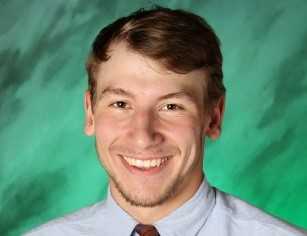 An aspiring entrepreneur, Kevin Keil has big plans for his future after graduating from Central Catholic this year.
So when the state champion swimmer was visiting colleges last year, and was offered a chance to study at The Wharton School – the prestigious business school at the University of Pennsylvania – he was sold.
"That was a once-in-a-lifetime opportunity I couldn't turn down," Keil said. "I wanted to swim more in college, and I liked the team, so I decided it would be a good place to go. I haven't experienced the East Coast before, but I'm ready for it."
Before heading off to attend college and swim in Philadelphia, Keil is looking to finish his high school career with a flourish.
He was 6A runner-up in the 200-yard individual medley as a freshman and sophomore before getting his first title last season, when he also placed third in the 100 breaststroke.
Last year's title was especially meaningful for Keil considering his fate in 2018, when Beaverton's Van Mathias – his Multnomah Athletic Club teammate – entered the 200 IM and set an OSAA meet record (1:48.01) to beat Keil (1:50.91).
"He asked me what I was swimming at state that year, and I said, 'Why do you want to know?'" Keil said of Mathias, who now swims on the team at Indiana University. "He said, 'Because I want to swim what you're swimming.' Sure enough, he beat me. It was finally good to win an event after that. I was happy about it."
Central Catholic coach Lauren Nelson praised Keil for his competitiveness.
"He doesn't give any less effort just because he knows he's going to win," Nelson said. "He gets up there and he races no matter who the opponent is. He makes it look effortless. Some of the kids on the team are like, 'How does he go so fast? It looks so easy.'"
Keil won a thrilling final at state last year, finishing in 1:50.05 to narrowly edge Tigard senior Ben Miller (1:50.09). It was Keil's second-best time in the event, behind only the 1:49.9 he swam in a club meet during his sophomore year.
Keil's PR in the 200 IM mirrors Central Catholic's school record (1:49.88), set in 2009 by Will Gunderson, who went on to swim at Stanford. But for Keil to claim the mark, he will need to do it in school competition this season.
"It would mean a lot because I could solidify being one of the best swimmers Central has had, and finally get what I've been aiming to get for the last four years," Keil said.
The 200 IM is a certainty for Keil at district, but he hasn't ruled out forgoing the 100 breaststroke – in which he has qualified for state three times – for another event.
"I think I'm going to swim the 500 freestyle, but I'm not 100 percent on that yet," he said.
Keil swam to an Olympic Trial qualifying time in the 400-meter IM (4:25.65) at the Speedo Junior National Championships in August, a personal best by three seconds. The time ranks him No. 1 in the West and No. 4 nationally for the current season in the 17-18 age group.
"I was pretty excited about that," Keil said. "It was a really good race, probably one of the best races I've ever had. I was pretty ecstatic after that race."
He tried for more Olympic Trial cuts when he competed in the U.S. Open in Atlanta in December, but came up short in his five events.
"They were good times, though," he said.
He will get a good idea of where he stands this weekend when he competes with MAC in the Washington Open at Federal Way, Wash., where he plans to swim six events. In March, he will compete in six events at the Northwest Speedo Sectionals in Federal Way, a long-course meet this year due to Olympic preparation.
Keil trains with MAC throughout the high school season but has become an emotional leader for the team at Central Catholic, according to Nelson.
"He shows up every Thursday for our dual meets with a whole new level of energy," Nelson said. "He always leads the team cheers, really immerses himself in the team atmosphere. The kids are really drawn to him and really like him. He's a great team player."