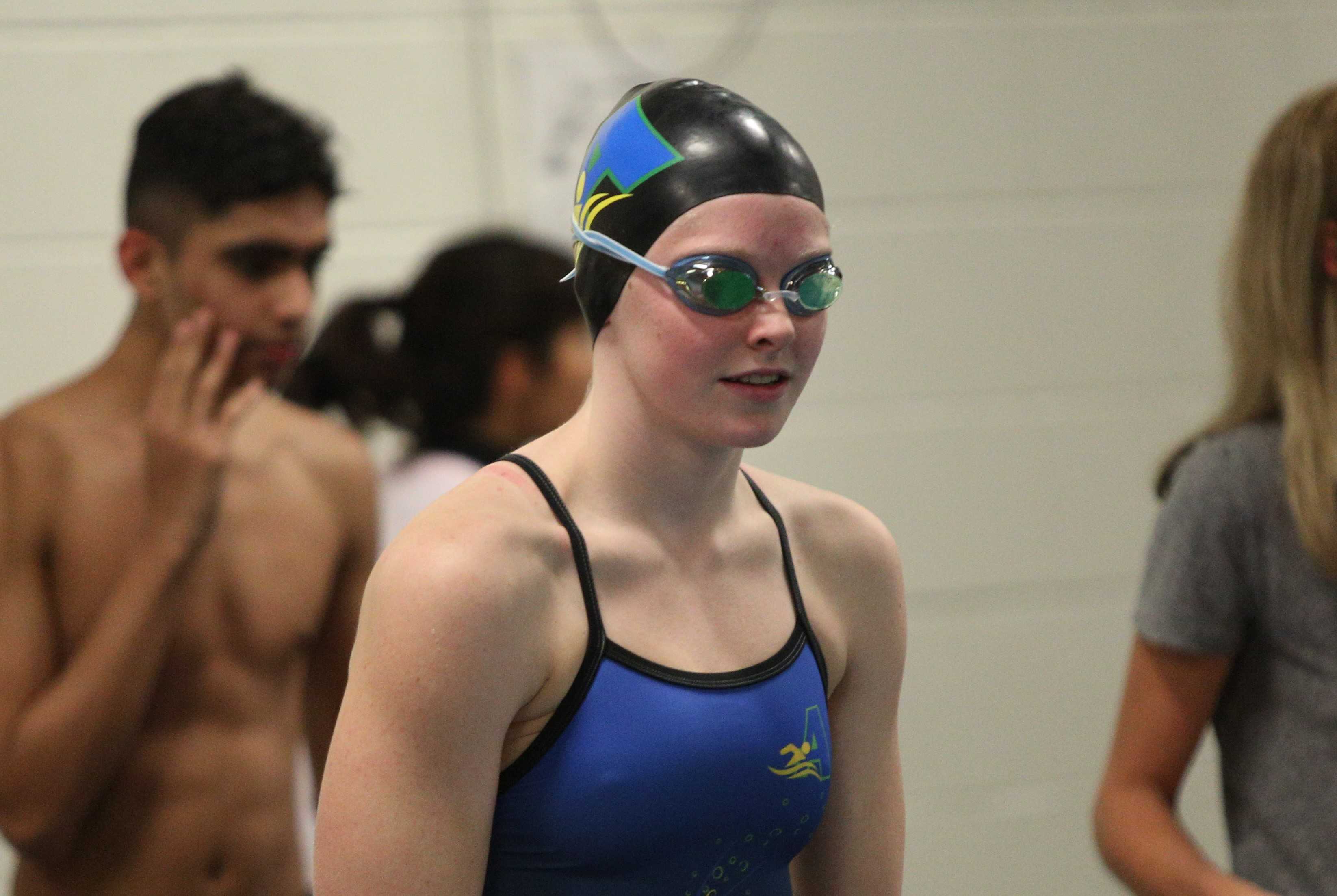 It won't be easy for Kaitlyn Dobler to top 2019, a banner year for the Aloha senior swimmer.
All she did was add two more 6A titles, make the U.S. National Team, win a silver medal at Senior Nationals, capture gold, silver and bronze medals at the Junior World Championships in Hungary and take three gold medals at the Junior Nationals West meet.
Oh, and she also signed a college letter of intent to USC.
All the while, her times dropped across the board.
"It was an absolutely phenomenal year," Aloha coach Lisa Leslie said. "She's definitely swimming stronger and faster."
What can Dobler do for an encore in 2020? The possibilities are intriguing.
First, she can break the national high school record in the 100-yard breaststroke. Her best of 59.25 seconds, set in December 2018, is within reach of the record of 58.40, set by Emily Weiss of Indiana in 2018.
"Yeah, that's definitely my goal," Dobler said. "That's what I'm going to aim for this year. If I get it, that's great."
Then there's the U.S. Olympic Trials in Omaha June 21-28. Seeded fourth in the 100 breaststroke, she can earn a spot in the Summer Olympics in Tokyo by placing in the top two.
"I'm pretty hopeful that when I get there, I'll have a shot," Dobler said. "I'm just going to see how it goes. If not, then I'll have the opportunity to try it in 2024. It's great just to have the experience."
What Dobler accomplished in 2019 is only a hint of what could lie ahead for her considering that she has yet to commit to weight training, on the advice of her coaches.
"The thing about Kaitlyn that's really interesting is her potential hasn't been fully tapped yet," Leslie said. "She has not hit her ceiling, even close."
Dobler will go down as one of the great Oregon high school swimmers. She owns OSAA meet records in the 100 breaststroke (59.89, 2018) and 50 freestyle (22.35, 2018) and has five individual titles.
With her performances in the past year, though, she is raising her profile nationally.
She won a silver medal in the 100-meter breaststroke in the Senior National Championships July 31-Aug. 4 in Stanford, Calif. That qualified her for a spot on the U.S. team for the FINA World Junior Championships Aug. 20-25 in Budapest, Hungary, where she won silver in the 100 breaststroke, bronze in the 50 breaststroke and gold in the 400 medley relay.
It was her second international meet and the farthest she had been away from home, she said.
"It was definitely the biggest meet I've ever been to," Dobler said. "So it was a lot of fun to be able to have that experience, and to go with a bunch of people, some of them I'd known before, but a lot of them I didn't. It was a great experience to meet some new people. I was pretty happy with my swims, as well. I was able to drop times in everything that I swam."
Dobler capped her brilliant 2019 by winning three events in the Speedo Winter Junior Nationals West meet Dec. 11-14 in Federal Way, Wash. She took the 50-yard freestyle (22.21), 100 breaststroke (59.31) and 200 breaststroke (2:09.50).
"I felt really good about it, especially because historically, at least for me, that meet isn't one that I do really good at, just from a standpoint of it being so early in the season," she said.
The 50 freestyle time was a personal best. She tied Junior Worlds teammate Amy Tang of Bellevue, Wash., for first place.
"I was mostly just swimming the race," Dobler said. "I knew Amy, so it was really cool to be able to race her. It was good to see her again, and race her, and it was cool that we tied."
Her time in the 100 breaststroke missed her personal best by .06 seconds.
"It was good to go under a minute again," Dobler said. "Hopefully this season I'll be able to drop more than that. And I was sick during the meet, so it was good to be able to get so close to it by not feeling very well."
Dobler is making more of a name for herself on the swimming scene, but considering Oregon isn't a national hotbed for the sport, it has taken a while for many to take notice.
"I kind of feel like she's floating under the radar," Leslie said. "I think that's a really good thing for her because she doesn't get caught up in all the hoopla. She's probably one of the most level-headed young ladies I've ever met. She's so poised. She's very well rounded and grounded."